Redondo Beach Resident Kara Mickelson Cooks up Some Recipes Inspired by a Treasured Sitcom
With '90s nostalgia at peak levels and a buzzworthy reunion special earlier this year, the hit television show Friends is enjoying a second wave of fan appreciation. From the coffeehouse setting to Monica's job as a chef, food and beverage often figured prominently in the story lines. 
A new cookbook, Friends: The Official Central Perk Cookbook, seeks to captures some of the show's magic in culinary form. And one of Southbay's friends, food stylist Kara Mickelson, had a hand in bringing it all together.
"An editor placed a request for an author/recipe developer for a branded cookbook in a writing group," says Kara of how she found out about the project. "When I found out what the cookbook was for, I knew that it would be a perfect fit combining my culinary skills with my previous experience as an event planner." 
After submitting sample recipes and a "flavor text" on how each recipe related to specific moments and characters in the show, she was offered the job.
All 88 recipes tie in to characters and moments from the show's decade-long run. For example, Gunther's Mouse in the House Mac and Cheese Balls rifts on a scene with one of Phoebe's boyfriends. Other Kara favorites include Joey's Peanut Butter Spoon-Shaped Cookies & Jam, Rachel's Yeti Waffled French Toast Sandwich and Ross & Marcel's Famous Monkey Bars.
"It's such an iconic show that was very relatable," says Kara. "We had to wait before the next episode was available to find out if Ross and Rachel were still on a break. Now people can binge-watch all 236 episodes." You can preorder the October-release cookbook on Amazon. 
More Stories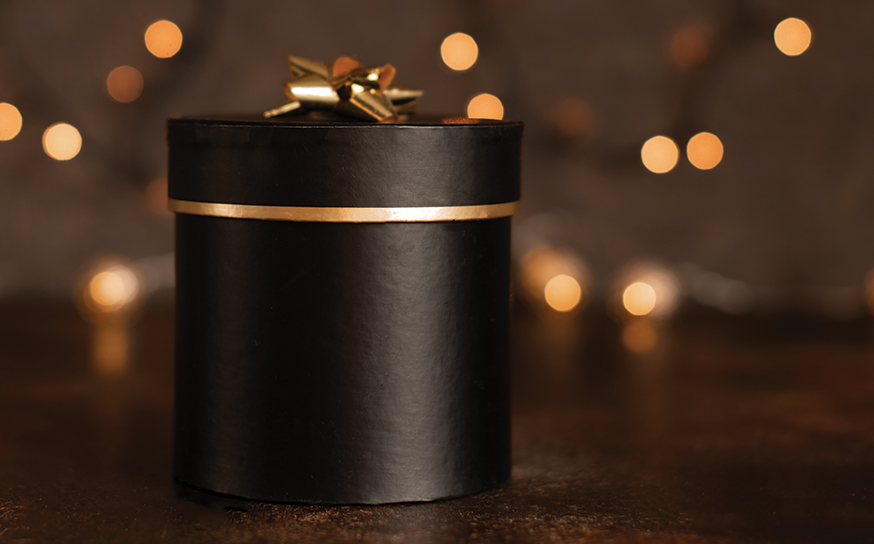 Eat & Drink, Fashion, Homes, People
Our annual holiday gift guide highlights the latest trends in fashion, jewelry and home goods available at local retailers for all of your gifting needs. Don't let the season's best and brightest pass you by!
Eat & Drink
The holidays are here! Our local restaurants are ready to welcome you for a delicious meal or to host a festive event. We offer a closer look at venues ready to take your reservation and give you a memorable dining experience.