From Hobby to Passion, Garrett McPerry's Love of Baking Finds a Permanent Home at Tommy & Atticus in Redondo Beach
Category

Eat & Drink

Written by

Quinn Roberts

Photographed by

Adelaide Brannan
When Garrett McPerry was young, he dreamed of opening an ice cream shop. Now at age 34, his dream took a sweet turn toward reality. Garrett and his wife, Lauren, own Tommy & Atticus—a Redondo Beach bakery that in just a short time has become a go-to place for the community.
One of the coolest things about Tommy & Atticus is that customers can see the entire process right as they walk through the doors. Bags of flour are piled over to the side, bread goes into the oven, and the timer signals when bread and pastries are done.
But where did the name Tommy & Atticus come from? Tommy was Garrett's friend and roommate when he started making sourdough starters. Atticus was his neighbor's dog.
"I liked that it was different, not just 'Garrett's Bread.' People think I'm either Tommy or Atticus," he says with a laugh.
Before starting his bakery—and even before he started baking bread—he worked as a certified public accountant. It was only after watching Cooked, a documentary by Michael Pollan, that a true interest in food and culture began.
"Bakeries bring communities together. Our hearts are so full. Food is like our love language."
"He [Pollan] challenged people to pick one item and make it from scratch, so I decided to make bread. It took me about a month to make my first sourdough starter," says Garrett. "The only way to get better—especially with bread—is to keep doing it. I was giving loaves away to friends, and they were saying, 'We will pay you for this.'"
In the beginning Garrett thought he'd just make some extra money, but the momentum kept building. He started at one day a week, then two days and then three. He would bake loaves at 2 a.m., drop them off at friends' and neighbors' places and then go to work.
Getting just a few hours of sleep during this time, Garrett realized it was time to make a decision. With support from Lauren, he decided to switch careers. He began working at Gjusta Bakery in Venice and honed his craft. He went from being a self-taught baker to shaping 200 loaves a day.
Once Garrett got furloughed from Gjusta, he started taking measured steps toward opening his bakery. He got into a few farmers markets, including Hermosa Beach, where everything he sold became a hit. He'd get there at 11:30 a.m., and people were already waiting in line to buy bread—even though the market didn't officially open until noon.
With such success in Hermosa Beach, Garrett and Lauren began having thoughts in August 2021 about opening a bakery. They specifically had their eyes on a place just four blocks from where they live in Redondo Beach. With hard work, a little luck and help from the community, that location at 1700 Aviation Boulevard became Tommy & Atticus, officially opening in July 2023.
Before the big opening, Garrett and Lauren needed more help to get Tommy & Atticus up and running, so they asked for help from the community. The initial goal for their Kickstarter campaign was $23,000. That was met in just under three days. The final total pledged from 270 backers was $36,135.
"The first day of school earlier this year we had 15 parents in here who had just dropped off their kids and sat at our big table. That's exactly what we wanted to create: a spot for the community," says Lauren. "Bakeries bring communities together. Our hearts are so full. Food is like our love language."
Customers steadily stream into the bakery the last hour or so because they offer a few different kinds of pizza by the slice. This is when you'll see parents coming in with their kids to share a slice and regulars coming in because they know how good it is.
"I'm here every week to get a slice," says Richard Pose, who lives in Culver City. "You can tell Garrett's passion for what he's making and the excitement he gets in telling customers how the entire process works."
Garrett and Lauren have plenty of ideas for the future of Tommy & Atticus. Come 2024, they want to have dedicated pizza nights and even a bagel program. Another focus in the future will be open mic nights and local bands playing.
"You can see him today loving all of this. I'll catch him looking at a loaf of bread and loving it. He is so in his element and happy and at ease," says Lauren. "Nothing is more inspiring than seeing someone follow their passion."
More Stories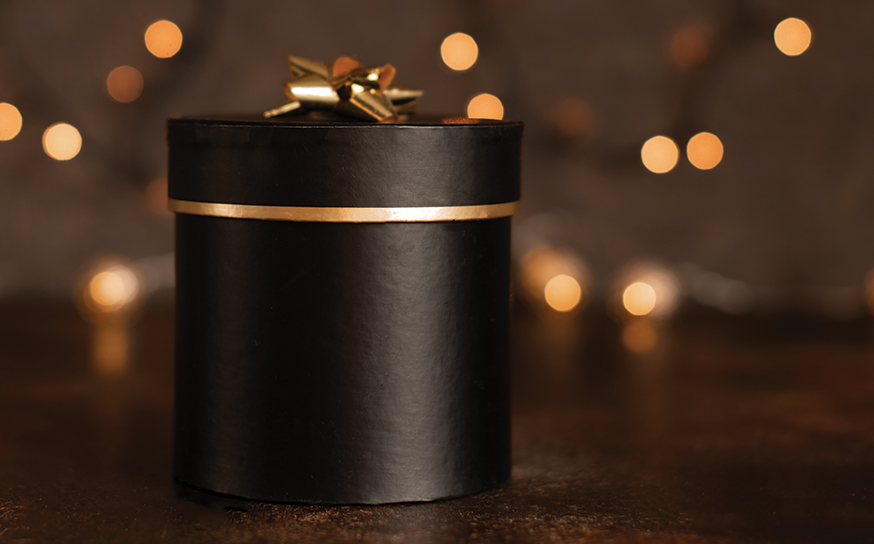 Eat & Drink, Fashion, Homes, People
Our annual holiday gift guide highlights the latest trends in fashion, jewelry and home goods available at local retailers for all of your gifting needs. Don't let the season's best and brightest pass you by!
Eat & Drink
The holidays are here! Our local restaurants are ready to welcome you for a delicious meal or to host a festive event. We offer a closer look at venues ready to take your reservation and give you a memorable dining experience.
Join the Southbay Community
Receive the latest stories, event invitations, local deals and other curated content from Southbay.
By clicking the subscribe button, I agree to receive occasional updates from Southbay.