Polanco Puts a Spin on the Steak House with Delicious Results
With the possible exception of Chinese food, perhaps no other imported cuisine has been as Americanized as Mexican. No resident of Beijing is clamoring for Panda Express orange chicken, and no self-respecting Mexico City citizen cries out for Taco Bell's cheesy gordita crunch. Mexico's breathtaking geographical diversity is reflected in its regional cuisines. From Oaxaca's moles to Baja's fish, authentic Mexican food is as varied as it is delicious.  
For Daniel Godinez, the OC chef who recently opened Polanco at Ayres Hotel in Manhattan Beach, the buzzword is "modern." Polanco is the tony neighborhood in Mexico City known for avant-garde art museums like Museo Soumaya and for its upscale shopping. In Chef Daniel's spin, the "modern Mexican steak house" is appropriately luxe. 
The interior of this very large restaurant features sleek leather banquettes, gleaming metals and polished wood tables, with an appealing lounge area perfect for sipping one of its artisanal cocktails. The indoor-outdoor flow of the space is thoughtfully designed, and it's easy enough to forget just how close you are to the 405 with some of that medicinal mezcal doing its thing.  
Daniel's food skews to the north—to the cattle ranches of Chihuahua, although he wisely avoids the Tex-Mex trap of sizzling fajitas with green bell peppers. Beef is indeed the star of the menu, with cuts ranging from tomahawk to hanger to "outside" skirt steak. All proteins are served with roasted cabbage, onions and serrano chiles alongside a bean purée and a very good salsa verde. 
It was unclear from where Daniel sources his beef, but it's a great purveyor. The beef is tender and then some, and it's nice to see a steak house deliver on its core premise when menu prices get that high. (Polanco is not inexpensive.)
The menu definitely meanders a bit. Spanish octopus makes an appearance, as do mussels made Mexican with a little chipotle in the cream broth. The pescado zarandeado feels more authentic; it's branzino native to the Mediterranean but enlivened by an adobo rojo rub and some very good black beans and rice. 
I wasn't sure that including a spin on "airline chicken" was necessary, but I guess including pollo of some kind feels mandatory in an American steak house. French fries, thankfully, were not offered nor chicken fingers—small but blessed omissions. Chef Daniel has a deft hand with vegetables, so it's worth it to add on a few sides for sharing.  
The service was gracious, and the cocktails were plentiful and delicious. The wine list boldly includes some good stuff from the Valle de Guadalupe (the "chanic blanc" is chenin blanc, if you're curious). 
It's been a tough time for restaurants and then some, so it's exciting and reassuring to see something new open so successfully in the South Bay. ¡Felicidades a Polanco! 
More Stories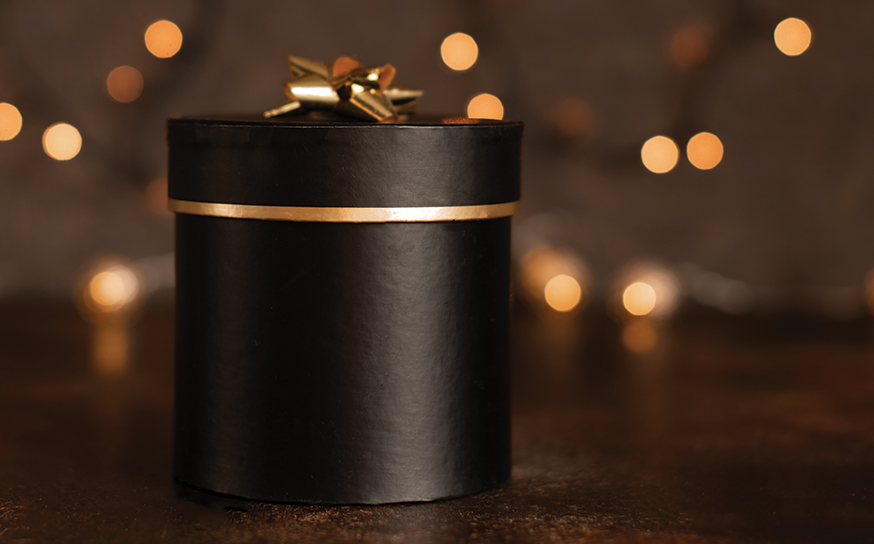 Eat & Drink, Fashion, Homes, People
Our annual holiday gift guide highlights the latest trends in fashion, jewelry and home goods available at local retailers for all of your gifting needs. Don't let the season's best and brightest pass you by!
Eat & Drink
The holidays are here! Our local restaurants are ready to welcome you for a delicious meal or to host a festive event. We offer a closer look at venues ready to take your reservation and give you a memorable dining experience.