Our food stylist shares her favorite recipe bibles
Some tips from the experts.
Nopalito: A Mexican Kitchen
By Gonzalo Guzmán with Stacy Adimando
This isn't your neighborhood, run-of-the-mill Mexican restaurant food. Sure, there are recipes for enchiladas, tacos and salsa, but the recipes delve into the rich soul and spirit of Mexican cooking—complete with complex sauces, robust flavor, freshly made cheese, a combination of ultra-fresh garnishes and ingredients paired with layered flavor profiles.
Try the brussels sprout quesadilla, various salsas, chicken tinga, Huevos de Caja and Bebidas y Postres (drinks and desserts) such as the Oaxacan strawberry horchata. Recipes take their cue from traditional techniques and flavors with a focus on locally sourced products and a sprinkling of modern expectations. Many are multifaceted and may require a fair time commitment and upfront planning.
Read through each step a couple times before embarking on a recipe. And be prepared to source hard-to-find ingredients, from nopales to cascabel peppers. Most importantly, plot out what can be made in advance so when it comes time for dining, you will be inspired and delighted versus exhausted.
Our Syria: Recipes from Home
By Itab Azzam and Dina Mousawi
Inviting photos? Check. A fair share of easy-to-craft recipes? Check. Insight into a rich culture and cuisine that's gaining traction? Check.
Try the baba ganoush with ground lamb, sort of a Syrian version of nachos; the Damascene fruit salad, simple but delicious; the roasted cauliflower side dish; or zucchini in tahini sauce. There are lots of interesting dips and vegetable-heavy recipes for casual get-togethers, mezze offerings or sides. Many of the recipes are uncomplicated and reflect a relaxed cooking style based on fresh, easy-to-find ingredients with a few regional staples to source in advance.
The book is as much about the style of cooking and the culture as it is about the cuisine and people of Syria. Read the introduction from Itab and Dina before diving into the collection of curated recipes. Perhaps start with uncomplicated wraps and side dishes and unique breakfast egg dishes that will inspire your brunch game. Don't skip the refreshing drinks and desserts that will open your palate to some new flavor combinations.
Check out the Syrian pantry section for more insight into ingredients such as rosewater, Aleppo pepper, Seven Spice, za'atar and sumac that will transport you to a faraway land and the rich food culture of the Syrian people.
The Pho Cookbook: Easy to Adventurous Recipes for Vietnam's Favorite Soup and Noodles 
By Andrea Nguyen
As a recent winner of the 2018 James Beard Foundation Book Award for the "Single Subject" category, we can rest easy with Andrea's knowledge and expertise in Vietnamese cooking. She is a writer, teacher and native of Vietnam, with several cookbooks to her credit since 2006.
This book walks you through easy and more complex recipes for traditional and modern versions of pho. She offers a pressure cooker method for streamlining the base broth process or the more involved stockpot method, although there is also a quick method with a purchased broth. Whichever method you choose, a 40-minute commitment minimum (not including shopping) will create what she calls "simply and satisfying" pho. A longer time commitment will, of course, yield an exponentially better end product.
There are plenty of tips, tricks and techniques offered, as well as an overview of pantry staples and sauce detail that will set you up for slurp-worthy success. Enjoy the photos and cultural notes while working through a myriad of flavors that will delight the senses and perfume your kitchen in the best possible way.
From pho to "pho sidekicks" such as fried breadsticks, dumplings and Vietnamese coffee, you can let your mind wander and your taste buds travel. For those who have experienced Vietnam, this is the best virtual one-way "ticket" back to the streets of Saigon.
More Stories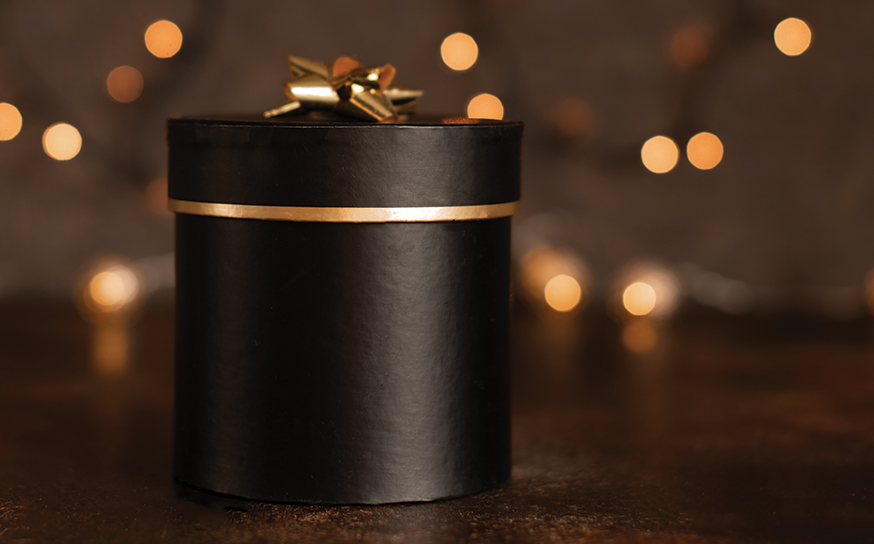 Eat & Drink, Fashion, Homes, People
Our annual holiday gift guide highlights the latest trends in fashion, jewelry and home goods available at local retailers for all of your gifting needs. Don't let the season's best and brightest pass you by!
Eat & Drink
The holidays are here! Our local restaurants are ready to welcome you for a delicious meal or to host a festive event. We offer a closer look at venues ready to take your reservation and give you a memorable dining experience.