Getting out of the bubble to try some amazing Downtown LA dining venues
We'd brave the 110 on a Friday night for these.
Category

Eat & Drink

Pictured above:

The Roasted Bone Marrow at Bestia
While the South Bay can proudly boast a robust restaurant scene, we agree it's necessary to get out of the bubble and discover how the rest of L.A. eats. One of the most exciting food scenes is happening downtown, where a renaissance of art, architecture and entertainment packs in the crowds and gobbles up the table reservations. We had the miserable task of feasting upon dishes at a handful of popular venues—each offering an enticing menu, incredible service and agreeable ambience for your urban culinary adventure.
Bestia
The place to be … if you can get a reservation. The industrial Arts District sets the mood for some complex—if highly comforting—cuisine, created and served by a team that functions more like family than staff. The creation of L.A. natives Ori Menashe and Genevieve Gergis, Bestia is best consumed in small plates and sampled by all seated at your coveted table. The pizzas are divine, as are pastas. One highly recommended dish is on the starters section of the menu: roasted bone marrow freshly spooned and stirred over spinach gnocchetti, crispy breadcrumbs and aged balsamic.
2121 7th Place
Otium
With the opening of The Broad museum, a new batch of restaurants has joined some tried-and-true staples on Bunker Hill. One of the most promising is Otium, just in the shadows of the impressive Broad structure. Like its neighbor, Otium is decidedly contemporary—both in design and dishes—drawing from the culinary heritage of Chef Timothy Hollingsworth. Truly an L.A. establishment, the restaurant draws most of its wares from local businesses and designers, including the aprons, ceramics, chairs and rooftop garden produce. Ideally sharable, plates feature octopus with cannellini beans, chorizo, olive and arugula; dry-aged beef tartar with lavash, bulgur, yogurt and mint; and scallops with Kaffir lime, sake, gingerbread, seagrapes and celtuce. Save room for the sundae.
222 South Hope Street
La Boucherie
High above the clouds on the 71st floor of the new InterContinental, this elegant steakhouse with a French je ne sais pas offers a VIP experience as impressive as the views. Guests in the discrete private booths that face wall-to-wall windows will see no one but their attentive waiters during this intimate and exclusive experience. Here it's all about selection: choice of steak knife, choice of mustard, choice of cut, choice of wine. There are no wrong answers—just exquisite taste. So indulge, invest and let the rest of the world disappear for a while.
900 Wilshire Boulevard, 71st Floor
More Stories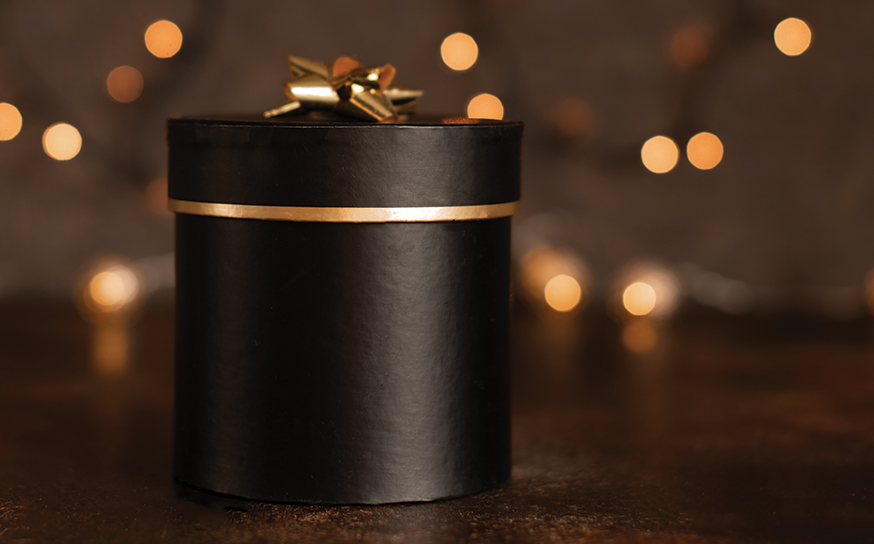 Eat & Drink, Fashion, Homes, People
Our annual holiday gift guide highlights the latest trends in fashion, jewelry and home goods available at local retailers for all of your gifting needs. Don't let the season's best and brightest pass you by!
Eat & Drink
The holidays are here! Our local restaurants are ready to welcome you for a delicious meal or to host a festive event. We offer a closer look at venues ready to take your reservation and give you a memorable dining experience.