We're off to Oahu, Where the Sun Shines by Day and All the Stars by Night
Oahu, or O'ahu, is often referred to as "The Gathering Place," an appropriate nickname for the most populated island in Hawaii. But this wasn't always the case. In its early history, Oahu had few inhabitants and was outranked by the status of other islands.
Eventually Oahu would become home to Hawaiian royalty and the capital city of Honolulu. It's this storied history that makes Oahu a worthy visit, from royal palaces of a lost monarchy to the modern pleasures of Waikiki Beach and all the beautiful natural wonders in between.
To reach one of the most desirable destinations on the island—the perfect meeting of resort and recreation—you must head west to Ko Olina and the Four Seasons Resort Oahu. Located along the rugged western coastline overlooking a picturesque lagoon, the resort feels worlds away from bustling Waikiki. And with everything you need a few steps from your spacious room, there's no reason to leave.
Four pools await your vitamin D intake, including a pool for the kids so the adults can enjoy a little quiet time on their own. The infinity pool overlooks the Pacific and conveniently brushes up against Dr. Mai Tai's, a swim-up bar housed in a vintage van. Sunset cocktails? Check.
Dining spots include the popular Mina's Fish House—James Beard Award-winning Chef Michael Mina's spin on a traditional Hawaiian fish house—also with panoramic ocean views. For date night, book a table at Noe for Southern Italian fare by Michelin-starred Japanese-Italian Chef Ryo Takatsuka and served in a tranquil garden setting. La Hiki gets your day started with a breakfast buffet, and Waterman Lounge offers a seaside setting for closing it out with a drink of your choice.
Wellness figures prominently in the Four Season's itinerary, with daily yoga and fitness classes offered to guests. The concierge can book a moderate guided hike to nearby Ma'ili Pillbox along the western coast with unobstructed views. And pickleball fans rejoice … there are courts open for you and your racket. If you're in the mood for chill, experience the Muhala Sound Journey with Pi'iali'i Lawson, an intuitive energy realignment practitioner—the perfect segue to a relaxing treatment at the Naupaka Spa.
In December, the resort will introduce a new seasonal program that will appeal to many South Bay kids. Proper Rideshop Skate Camp gives mini shredders a chance to learn the fundamentals of skateboarding and safety while also building social, mental and physical skills. The kids have all the fun.
Waikiki may be bustling, but it's also a blast. It's said that the last queen of Hawaii, Lili'uokalani, built a pier deep off the coast of the beach so she could watch the surfers hit the break every morning. The new restaurant Queensbreak at Waikiki Beach Marriott Hotel & Spa takes inspiration from that tale and pairs an oasis vibe with a tasty menu from Chef Nuno Alves. Feast on fresh fare, much sourced locally, all made with love and a splash of Chef Nuno's Portuguese roots and Boston restaurant experience. Then head across the street to Pacific Island Beach Boys and take an outrigger canoe or stand-up paddleboard out into the Waikiki waters that once enchanted a queen.
More good times in Waikiki can be found at White Sands Hotel, a mid-century lodging with all the makings of an Elvis movie setting. Don Ho records, lava rock, striped umbrellas, tiki mugs … it's all part of the vibe. The circular bar of poolside restaurant Heyday is where the cool cats come to mingle. Sip on a tropical beverage of your choice at one of the swings surrounding the bar, and take in some live music beside the sparkling pool. Another round of piña coladas, please.
More Stories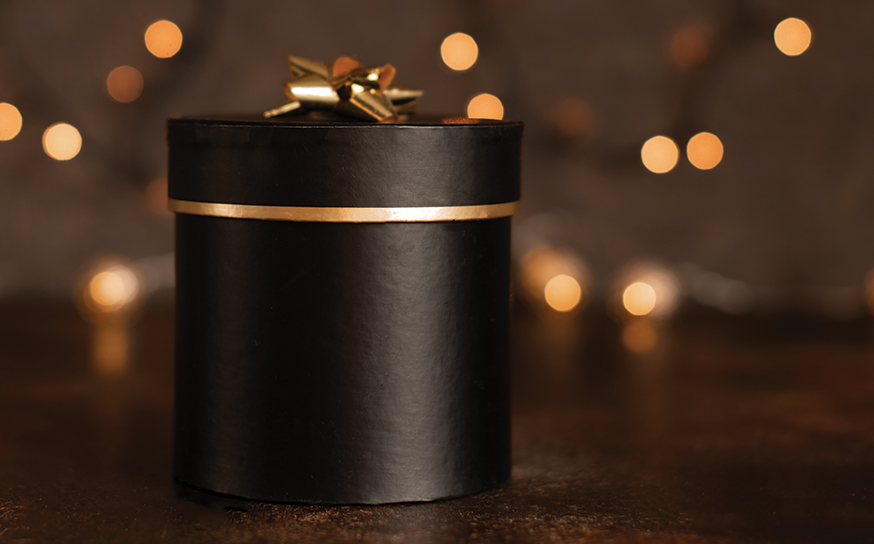 Eat & Drink, Fashion, Homes, People
Our annual holiday gift guide highlights the latest trends in fashion, jewelry and home goods available at local retailers for all of your gifting needs. Don't let the season's best and brightest pass you by!
Join the Southbay Community
Receive the latest stories, event invitations, local deals and other curated content from Southbay.
By clicking the subscribe button, I agree to receive occasional updates from Southbay.