The Original Red Onion Celebrates Its 60th Anniversary This Summer
Category

Eat & Drink

Written by

Jen Turquand

Photographs courtesy of

The Original Red Onion
As a testament to its enduring popularity, The Original Red Onion in Rolling Hills Estates thrived during the COVID-19 pandemic as the crisis shuttered so many other businesses. The landmark restaurant kept everyone on payroll by shifting strategy and working together. A giant tent was pitched on the property to move table service outdoors, and the team contributed in novel ways—from dishwashers stepping in as to-go meal packers to bartenders bottling their famous margaritas for delivery.
Thankfully, we can now enjoy eating inside and appreciate the wood-beamed ceilings, red linens and Mexican antiques. Some walls are covered with original drawings and autographed menus from old Hollywood haunts like The Brown Derby and Sardi's. Other images date back to the restaurant's groundbreaking more than 60 years ago, mixed with signed photos from famous clientele like Pete Carroll, Richard Nixon, Dick Clark and Joe Montana.
Celebrities aside, the real stars are the locals, and many call The Original Red Onion a home away from home. People like Anka and Peter, who come almost every day, and a group of ladies who meet in the cantina every Monday. Over half of the regulars dine multiple times each week and are greeted with hugs and smiles by the same employees who have been there for 20 or 30 years or more.
Customers who ate at this restaurant while growing up now take their children and grandchildren to celebrate the milestones of their lives. A few even remember riding their horses to the restaurant in the early '60s, when the parking lot was dirt. The original construction included a small building with room for only a few tables and a kitchen, where they still cook today. In 1964 a bar was added, followed by additional dining rooms in 1970 and 1975.
Bartender Jerry, a member of the Red Onion family since 1977, tells me it is the only place he has ever worked. "We take care of each other—everyone, outside the restaurant and within," he shares.
The jalapeño margarita Jerry made for me was so good, it nearly disappeared before hitting the table. Tony, who has worked there as a server for 34 years, brought me a warm basket of chips and house-made salsa. He says the employees at The Original Red Onion are a family, and the head of that family is Jeff Earle.
Jeff joined the restaurant at age 13 and bought the property from his father, Bart, in 1985. He tells me he loves basics done right. "Always please the customer and keep it simple," he says.
Jeff also believes in giving back to the community that has supported his family business for so many decades. He regularly donates gift cards and caters food for local events, organizations and schools, like Chadwick, his alma mater.
So how does someone with a last name like Earle become the third-generation owner/operator of a long-standing Mexican restaurant? By working hard and honoring history.
The Earle family's restaurants started with recipes perfected by Jeff's Sonoran-born great-grandmother Catalina Castillo. At the turn of the 20th century, Catalina operated a small kitchen in Arizona serving local miners. After the death of her first husband, she married an Arizona Ranger named William Earle, who adopted her two sons, including Jeff's grandfather Harry.
Catalina's recipes helped build a legacy that has stood the test of time. Bart and his brother, Don, eventually opened more Red Onion locations, reaching a total of 26. Over time they all were sold or closed except for Bart's favorite: the Rolling Hills location called The Original Red Onion.
You can read more about the restaurant's history on their menu. Head up the hill and enjoy a warm welcome and a delicious plate of food. And ask Jerry to make you a jalapeño margarita. Just order a second one for me. Cheers to 60 years!
More Stories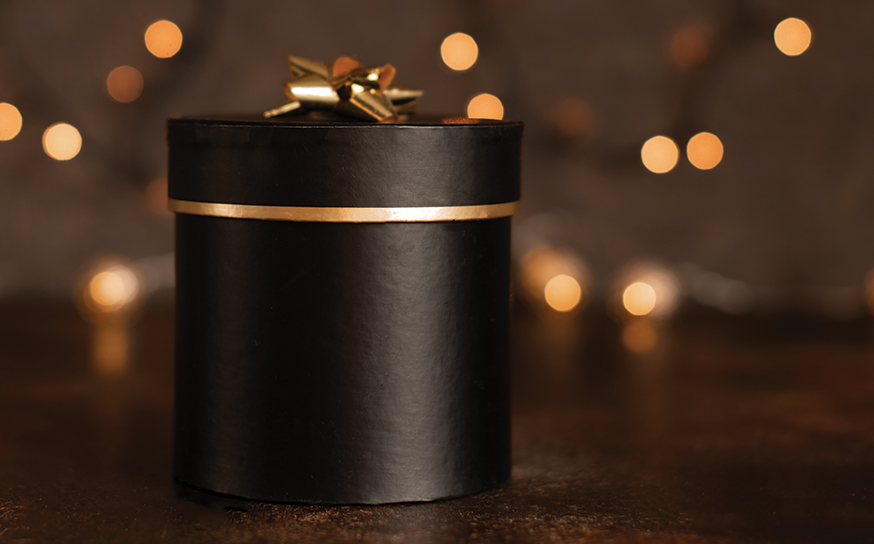 Eat & Drink, Fashion, Homes, People
Our annual holiday gift guide highlights the latest trends in fashion, jewelry and home goods available at local retailers for all of your gifting needs. Don't let the season's best and brightest pass you by!
Eat & Drink
The holidays are here! Our local restaurants are ready to welcome you for a delicious meal or to host a festive event. We offer a closer look at venues ready to take your reservation and give you a memorable dining experience.