New and Notable Cooking Guides for Every Kind of Home Chef
The butcher, the baker and the salad maker.
Thank You for Smoking: Fun and Fearless Recipes Cooked with a Whiff of Wood Fire on Your Grill or Smoker
By Paula Disbrowe | 240 pages | Potter/Ten Speed/Harmony/Rodale
Featuring an impressive array of smoke-infused recipes that extend well beyond the realm of rib joints, Thank You for Smoking shows home cooks how easy it is to rig a gas or charcoal grill or use a backyard smoker to infuse everything you love to eat—from veggies and greens to meat and fish—with a smoky nuance. The guide encompasses a wide range of recipes easy enough for weeknight cooking, like Ginger Garlic Chicken and San Antonio-Style Flank Steak Tacos, as well as longer smokes like Smoky Chuck Roast with Coffee and Whiskey or Holiday Ham with Red Boat Salt. Also included are ideas for smoking vegetables, grains, nuts and seeds for fresh, plant-based dishes. Because firing up dinner is best enjoyed with an adult beverage, this guide also helps you set up your bar for modern, smoke-kissed cocktails.
---
Baking at République: Masterful Techniques and Recipes
By Margarita Manzke | 272 pages | Potter/Ten Speed/Harmony/Rodale
For all who aspire to master brioche, croissant, pâte á choux or even cookie dough and muffin batter, Margarita Manzke—superstar baker and co-owner of Los Angeles hotspot République—takes bakers through her methods for perfecting texture and amplifying flavors, one inspiring photograph and brilliant trick at a time. With chapters dedicated to teaching each dough or batter and 100 recipes that put the lessons to work, plus more than 125 helpful and inspiring photographs, bakers will discover how to truly elevate their baking—whether they're making her Instagram-perfect chocolate chip cookies or her Philippines-inflected Halo Halo Cake.
---
Mostly Plants: 101 Delicious Flexitarian Recipes from the Pollan Family
By Tracy, Dana, Lori and Corky Pollan | 288 pages | HarperCollins Publishers
So what does choosing "mostly plants" look like in real life? In families where not everyone is on the same vegetarian page, the word "mostly" is key. The point isn't necessarily to give up meat entirely but to build a diet that shifts the ratio of animals to plants to create delicious—and nutritious—meals sure to appeal to everyone. In Mostly Plants readers will find recipes that satisfy or can be adapted to almost all dietary needs: vegetarian, vegan, gluten-free and dairy-free. And the best part is that many of these dishes can be on the table in 35 minutes or less. With skillet-to-oven recipes, sheet pan suppers, one-pot meals and more, this is real cooking for real life—meals that are wholesome, delectable and mostly plants.
---
Vegetables Unleashed: A Cookbook
By José Andrés and Matt Goulding | 368 pages | HarperCollins Publishers
José Andrés is famous for his unstoppable energy—and for his belief that vegetables are far sexier than meat can ever be. Showing us how to creatively transpose the flavors of a global pantry onto the produce aisle, Vegetables Unleashed showcases Andrés' wide-ranging vision and borderless cooking style. With recipes highlighting everything from the simple wonders of a humble lentil stew to the endless variations on the classic Spanish gazpacho to the curious genius of potatoes baked in fresh compost, Vegetables Unleashed gives us the recipes, tricks and tips behind the dishes that have made Andrés one of America's most important chefs. It promises to completely change our relationship with the diverse citizens of the vegetable kingdom.
More Stories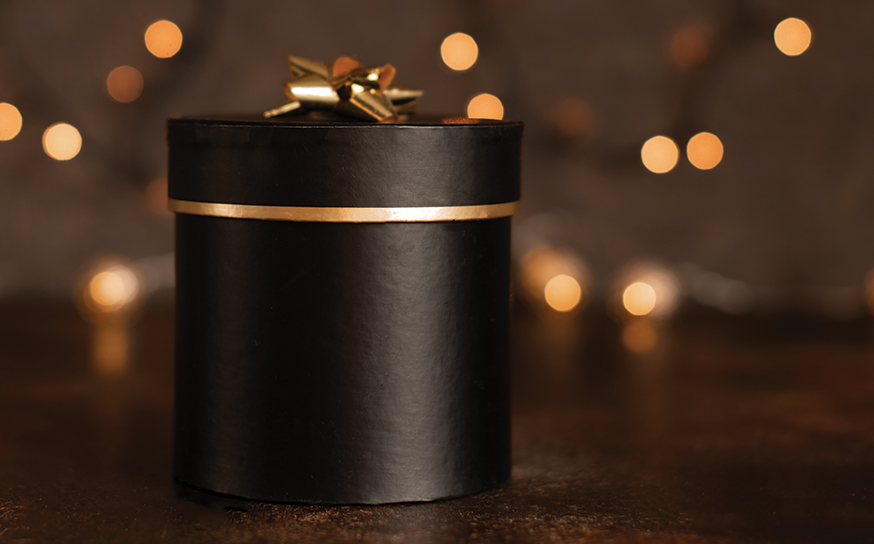 Eat & Drink, Fashion, Homes, People
Our annual holiday gift guide highlights the latest trends in fashion, jewelry and home goods available at local retailers for all of your gifting needs. Don't let the season's best and brightest pass you by!
Eat & Drink
The holidays are here! Our local restaurants are ready to welcome you for a delicious meal or to host a festive event. We offer a closer look at venues ready to take your reservation and give you a memorable dining experience.