Blame it on Rio
From Ipanema Beach to the Beach Cities, two friends deliver their shared passion for connecting people through healthy food and a festive atmosphere.
It's been a mystery for three years—the changes happening at the corner of Main Street and East Pine Avenue in El Segundo. Tapizôn is finally open, after years of planning, development and a pandemic. 
The restaurant's name is part "tapioca"—a starch extracted from the cassava plant, native to Brazil—and part "Amazon." Tapizôn aims to transcend borders and unite cultures with a fusion cuisine that owners Eric Petterson and Almir Araujo call Tropi-Cali: modern Brazilian fare with a SoCal flair.
This venture was born from a friendship more than 30 years in the making. The two met by chance in the streets of Almir's birthplace, Rio de Janeiro, while Eric was there on a research trip with business partners in 1989. They operated restaurants together in New York City for years, reconnected in Sao Paulo and now make their homes in the South Bay.
Eric was born in Florida, graduated from the University of Miami and traveled the world working in the fashion industry for six years. He landed in New York City and owned several successful restaurants, including Live Bait, Luna Park and The Coffee Shop, which counted many celebrities among its clientele over 28 years of business.
Almir left Rio at age 18 and graduated from the University of Florida. In 1990 he relocated to NYC, where he worked for years in the hospitality industry—including 12 years with Eric's restaurant group. He met his wife, Juliana, also a native of Brazil, and they had their first child. They relocated to her hometown of Sao Paulo and had two more children while Almir operated a successful consulting business.
After Eric's NYC restaurants closed and Almir moved back to Brazil, the two always stayed in touch. About five years ago, Eric visited Almir in Sao Paulo. They were eating tapioca, and the two had an epiphany. 
"Our creative minds went into overdrive!" Eric exclaims. "By fusing natural ingredients and original recipes with Brazilian flavors and culture, we could create our own restaurant to bring people together and enjoy exciting new experiences."
Both being family men—Eric has three grown kids, and Almir's three still live at home—they knew they wanted a location for their dream restaurant that was family-friendly and had plentiful parking. Los Angeles didn't fit the bill, so they researched other California locales starting in 2018.
A friend told Eric about a dilapidated corner in El Segundo that reminded him of his NYC restaurant Luna Park. "I went to look at it," Eric shares. "I took a picture, sent it to Almir and instantly we both knew this corner had to be the birthplace of Tapizôn!"
El Segundo might not bring to mind thoughts of "sensual" and "exotic," but Eric and Almir are creating that vibe inside the doors of Tapizôn. As anyone who has lived or vacationed there knows, Brazil is brimming with color, rhythm and beautiful people.
"Tapizôn is a place where the cultures of Rio de Janeiro, the Amazon and the South Bay come together," Almir says of the restaurant that opened in January. "We're recreating the warmth and exotic feeling of Brazilian tropical living here in SoCal."
Most of the food is gluten-free, thanks to the use of tapioca. A daily happy hour (except Mondays, when they're closed) features small bites and drink specials. Customers rave about the 1918 Original Caipirinha, Brazil's national cocktail. 
"We hope to give the South Bay a very special experience—something new and different," Almir says.
As career restaurant guys, Almir and Eric believe the purpose of restaurants is to serve the community—in more ways than just feeding them. They have beautified their landscaping, volunteered with the El Segundo Education Foundation and local chambers of commerce, and held several community events on their property.
And they're thrilled to bring a taste of their favorite place in the world to the South Bay—one delicious bite at a time.
---
Tapizôn 
450 Main St., El Segundo  |  310-648-8401  |  tapizon.com
More Stories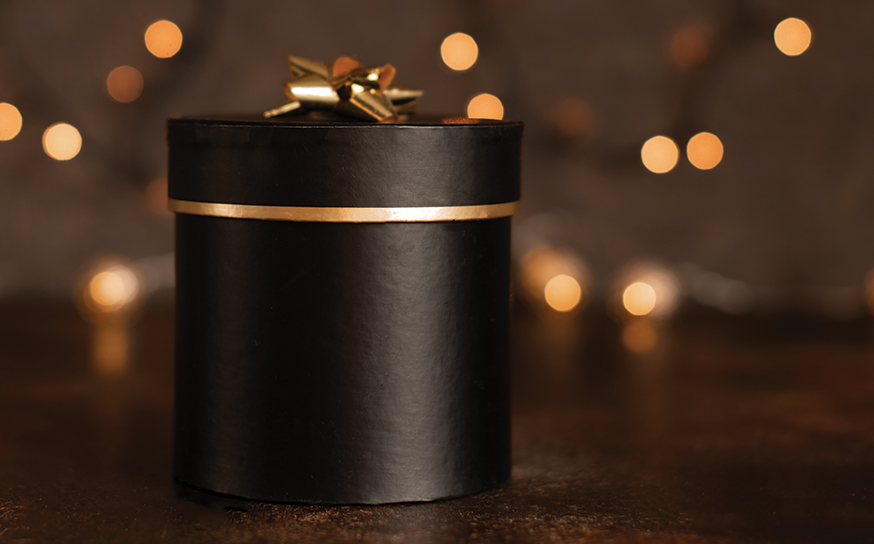 Eat & Drink, Fashion, Homes, People
Our annual holiday gift guide highlights the latest trends in fashion, jewelry and home goods available at local retailers for all of your gifting needs. Don't let the season's best and brightest pass you by!
Eat & Drink
The holidays are here! Our local restaurants are ready to welcome you for a delicious meal or to host a festive event. We offer a closer look at venues ready to take your reservation and give you a memorable dining experience.