Artful Empowerment
After 20 years as an admired local aesthetic provider, Nicola Lowrey makes huge investments in both her team and her practice.
Nicola Lowrey, MPAP, PA-C, cofounded N2 Aesthetics with Steve Yoelin, MD, in January 2022. In less than two years, her business and brand have grown rapidly, as she has welcomed more service providers, aestheticians and treatment devices, developed a training program and doubled the size of her space.
N2 Aesthetics providers, L to R: Diana Rand, NP, Nicola Lowrey, PA-C, Katie Boand, PA-C, Cambria Welling, RN
After being the draw for patients for many years, Nicola welcomes the expansion of a brand that not only empowers her clients to feel more confident in their appearance but also empowers her team to grow as professionals. "It's a priority that everyone on my staff is a genuinely amazing human being," she shares. "Every person is a star in their own right. I want a team whose goals align with mine."
N2 Aesthetics specializes in skin care, injectables such as Botox and fillers, and regenerative treatments such as microneedling and platelet-rich fibrin (PRF). Nicola spent many years working in emergency medicine after graduating from the Keck School of Medicine of USC. In 2004 she became a certified cosmetic injector; she split her time working in both specialties before retiring from the emergency room to start her practice.
"What we do is an art and a science."
A longtime national speaker and trainer, Nicola believes her patients are attracted to the person teaching others the technique. With an investment in space and education, N2 Aesthetics is on a trajectory to become a world-renowned training facility for providers to learn from Nicola and for her team to become educators.
"We're in a unique position because of the educational element," she says. "There's a beautiful opportunity to learn from me in our space, but I'm also able to find some of the most incredibly talented providers out there. I'm very blessed to have the team I have."
Nicola collaborated with Soof Construction & Design, a local husband-and-wife team and friends for more than a decade, to create a warm and relaxing environment for the practice. "We try to transport our patients away from the hustle and bustle of their daily lives," says Nicola.
Above N2 Aesthetics team, L to R: Katie Boand, Beatriz Saiz, Elizabeth Duffy, Natasha Dutko, Nicola Lowrey, Cambria Welling, Diana Rand, Amanda Trutanich
•••
With the corporatization of aesthetics, Nicola sees an influx in providers but a lack of regulation and certification. "It's a huge disservice to the industry as a whole and gives the aesthetics space a bad rap," she says. "What we do is an art and a science. It's about keeping our clients safe."
Nicola and her N2 team consider themselves a center of excellence for complication management, addressing the uptick in poor results and complications throughout the aesthetics industry. With advanced training on the use of ultrasound imaging for facial anatomy, they can safely and less invasively correct these issues.
"Not only am I giving confidence to women who come in to see me and have never done this work before, but I'm instilling confidence in women who have potentially been harmed by bad work," she points out.
Nicola maintains a strong social media presence. Her Instagram account has garnered nearly 94,000 followers and growing. She posts frequently, sharing tips and advice related to her work.
"As a medical provider, never in a million years could I have guessed what social media could do for my practice," says Nicola, sharing that while many of her patients live in the South Bay, many fly in just for her services.
With a dedicated staff, loyal clientele and thriving business, Nicola couldn't be prouder of what she and her team have achieved in a short time. In addition to operating a successful practice, Nicola is a wife and mother with two young sons.
"I hope my kids see how hard I work and how much I love what I do, and that this sets an example for them," she says. "I hope they can appreciate that achieving your dreams comes from a deep passion, major grit and a willingness to work hard for what you want."
More Stories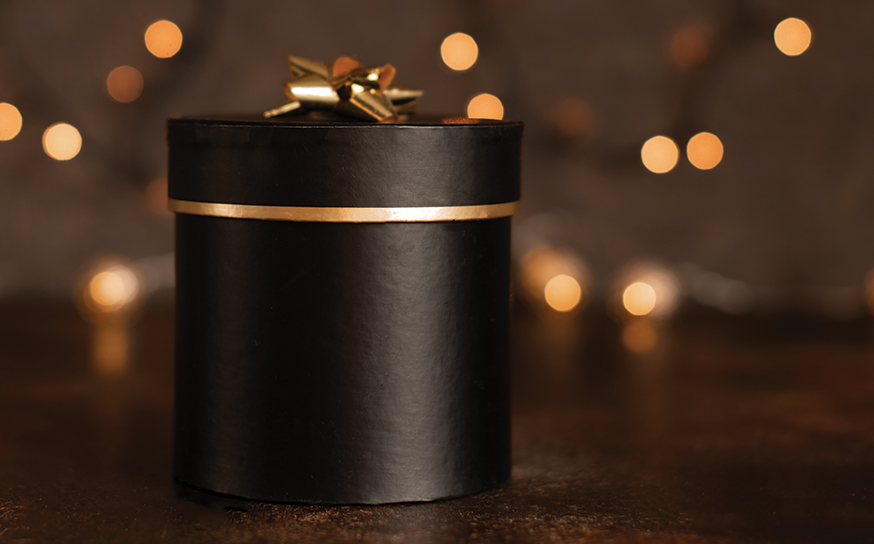 Eat & Drink, Fashion, Homes, People
Our annual holiday gift guide highlights the latest trends in fashion, jewelry and home goods available at local retailers for all of your gifting needs. Don't let the season's best and brightest pass you by!
Join the Southbay Community
Receive the latest stories, event invitations, local deals and other curated content from Southbay.
By clicking the subscribe button, I agree to receive occasional updates from Southbay.