Art Marries Design
Hope Zarro and Jeff Stimpfig are partnering to revamp South Bay outdoor spaces into luxury living rooms that rival the comfort and beauty found indoors.
Category

Advertorials, Homes

Written by

Laura L. Watts

Hope & Jeff photographed by

Siri Berting
A South Bay creative power couple is joining forces professionally to transform Southern California backyards. JDS Outdoor Designs has been providing high-end exterior design-build services since 2004. The firm's specialty is connecting indoor spaces to the outdoors. Owner Jeff Stimpfig has recently added a unique service to his company's offerings: large-scale abstract art installations created by his wife, Hope Zarro.
The union is a natural fit, as both Jeff and Hope have had an artistic sensibility since childhood. Hope, whose parents were both artists, started drawing and painting at age 7. She continued studying and creating visual arts throughout high school and while attending The Juilliard School. In New York City, she worked as a licensed hairstylist and makeup artist, making her mark on actors in Broadway musicals, movies and television.
Hope relocated to Los Angeles and worked in television with Bravo, ABC, Style Network, HBO, VH1 and USA Network. She opened a hair and makeup salon, and her clients have included dozens of A-list celebrities.
While she enjoyed this career, her true passion remained painting and creating fine art. Behind the scenes, she spent most of her free time building her art portfolio. Hope attended Kline Academy of Fine Art in L.A. and fell in love with large-scale, contemporary, abstract creations—mixing colors and textures to create an experience full of emotion for the viewer.
In recent years, her pieces have been showcased at Coast Gallery and Hugo Rivera Gallery in Laguna Beach, at the LA Art Show and at Art Basel in Miami Beach. With clients all over the United States, Hope continues to receive positive recognition for her art.
Locally, she invites new clients to her studio—typically after they've seen the art she showcases on her website and social media channels. Then she visits their home to see where they want to place their purchase. "Whether clients are commissioning a piece or selecting my work off the floor, this process helps a great deal when establishing a personal relationship with them," Hope explains.
While she specializes in bold, explosive vibrant colors and a depth of textural backgrounds, she also creates art with a more subdued, monochromatic color scheme that's less intense and more fitting to many interiors. "What I do is very subjective," Hope says. "It all comes down to my clients' ideas and tastes and needs. This is where my commissions come into play. Clients love my ability to create and execute a custom design that's perfect for their space."
Hope feels strongly that collecting art is an investment in one's health and happiness. "Acquiring a piece of my artwork is adding another dimension to the living experience in your own home," she says. "It helps people express parts of themselves in a unique way. Art brings us to the present moment, allowing us to connect with ourselves."
Jeff had a similar introduction to art at a young age, surrounded by a family of talented designers, artists and architects as he grew up in the South Bay. His interest in floor plans, buildings and structures led him to pursue an education in landscape architecture at UCLA.
He opened JDS Outdoor Designs to combine his passions for architecture, landscape design, construction, furniture design and horticulture. While the firm is a licensed construction company, Jeff's primary focus is as a designer and architect with a unique creative vision for each makeover project.
He and his team offer complete architectural hardscape makeovers and also simpler softscape, plant and irrigation installations. They can also transform a rooftop deck or balcony. Clients of JDS Outdoor Designs are given the opportunity to visualize the upgrades to their exterior areas before the work begins, thanks to photorealistic 3D renderings and CAD drawings.
"There are no surprises," Jeff says. "Whether the project is small or large, we listen closely to our customers' functional needs, give them a clear view of what they'll be getting, and then we implement their aesthetic style into the overall project."
Jeff's goal with each project is to create a gathering spot so spectacular, the home's residents would rather be outside. "We live in paradise with perfect weather year-round," he shares, "so why not maximize your outdoor living space—making it spectacular so your friends and family always want to come back!"
And that's where Hope and Jeff's union comes into play. While they became partners in their personal lives years ago, their professional partnership is more recent and combines JDS' custom backyards and Hope's custom indoor-outdoor artwork.
"We're collaborating to bring these elements together after multiple requests by my clients," Jeff says. "We have a very unique blend of talents, and it's a unique way to showcase large-scale abstract art in the modern, architectural backyards that we design and build from the ground up. It's not something you see every day, and my clients have said they just can't find this combo out there."
Hope's one-of-a-kind abstract panels are waterproofed and weather-resistant, adding value, depth and beauty to Jeff's luxury backyard projects. "We can transform even the smallest yard into a multifunctional, alfresco living room," says Jeff. "Clients are often shocked when they see how their yard actually looks bigger, and they are so appreciative of the elevated beauty that Hope's art installation gives their space."
JDS Outdoor Designs
1060 Aviation Blvd., Suite 200, Hermosa Beach  |  310-870-7003  |  jds-outdoordesigns.com  |  @jds_outdoor_designs_southbay
---
Hope Zarro Art
518 11th St., Hermosa Beach  |  310-658-8405  |  HopeZarroArt.com  |  @hopezarroart
More Stories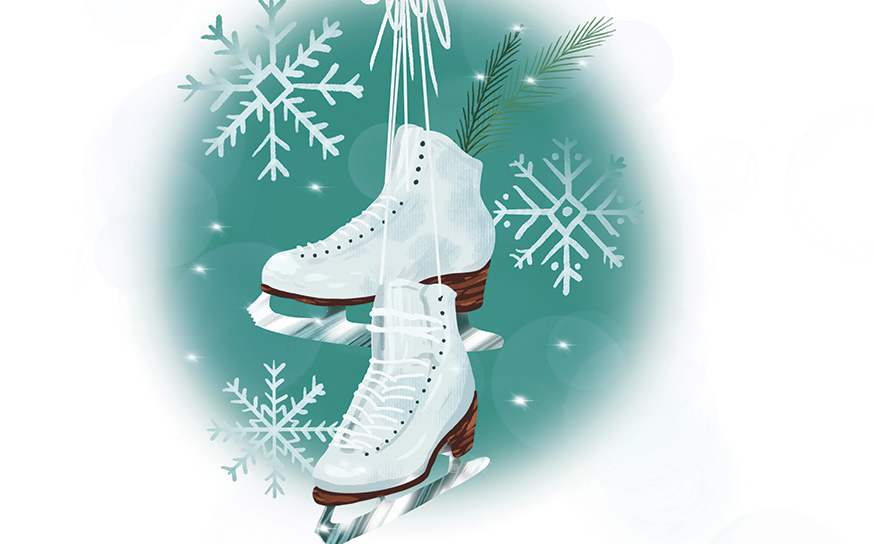 Join the Southbay Community
Receive the latest stories, event invitations, local deals and other curated content from Southbay.
By clicking the subscribe button, I agree to receive occasional updates from Southbay.