A Healthy Indulgence
Terranea's stunning new eatery offers all the pleasures of dining out—with none of the guilt.
So often we associate health and wellness with omission, employing dietary restrictions that deprive us of a sensorial and well-balanced dining experience. Solviva, Terranea Resort's new all-day wellness eatery, challenges that perception with an expertly crafted menu focused both on the benefits and the beauty of a well-balanced dish.
"It has to be nutritious, it has to be textural, and it's got to be beautiful to look at," explains Terranea's vice president of culinary experiences and executive chef, Bernard Ibarra. "It's a different way of looking at food. There is nothing that's forbidden; it's just perfectly balanced."
The collaboration between Ibarra, executive sous chef Bruce Nguyen and Terranea's in-house nutritionist, Navil Lorenzana, is what created that balance. "We don't adhere to any fad diets," Navil says. "We crafted our menu with wellness in mind. That diet mentality is what we want to get away from."
The result of their work is a tantalizing menu full of character and personality. "It's food that tells a story," Chef Ibarra says. "It's not another dining option that we're offering; it's a dining destination."
Further enhancing Solviva's culinary delights is the restaurant's seaside locale. Diners can opt to cozy up inside or enjoy their meal while gazing at the Pacific. Each dish uses locally grown products from sustainable and reputable farmers and fisherman.
Feeling indulgent? Save room for dessert or take a peek at the list of libations curated by Terranea's wine director and certified sommelier, Alicia Ajolo. For the discerning guest, the nutritional information is listed beneath each menu item.
At the helm of the kitchen, bringing to life Solviva's visionary menu items, is chef de cuisine RJ Dela Merced. While creating menu items that are balanced nutritionally requires him to work within certain parameters, it also inspires creativity. "It challenges you to think about what you can do. It forces you to be creative and look for a different path to achieve something." Open for breakfast, lunch and dinner, Solviva is certainly an indulgence you can feel good about.
---
To experience Solviva and learn more about Terranea's culinary offerings, please call 855-416-3928.
100 Terranea Way in Rancho Palos Verdes  |  terranea.com
More Stories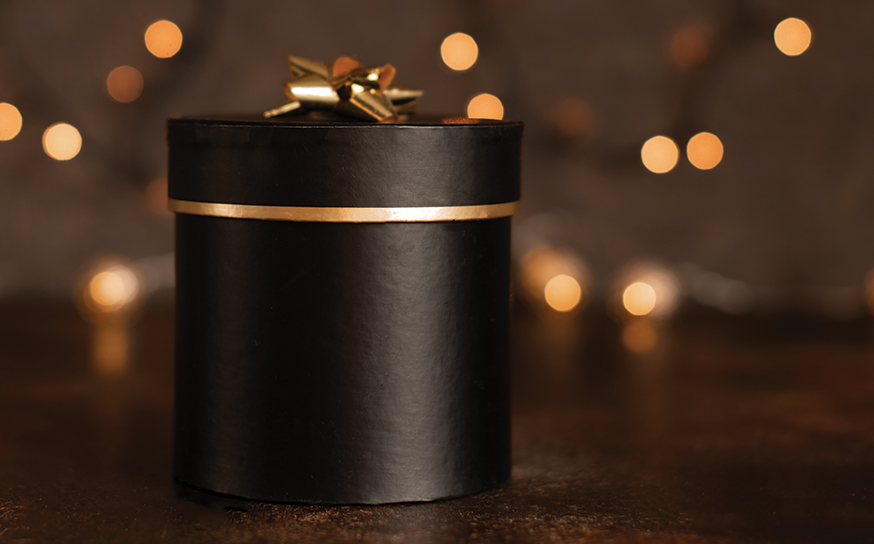 Eat & Drink, Fashion, Homes, People
Our annual holiday gift guide highlights the latest trends in fashion, jewelry and home goods available at local retailers for all of your gifting needs. Don't let the season's best and brightest pass you by!