A True Team Effort
A few of the South Bay's finest come together to build a family's dream home in Palos Verdes
Posted on

October 16, 2018

Series

House to Home

Category

Homes

Written by

Amber Klinck

Photographed by

Shane O'Donnell
The sound of Van Halen spills outside as Shannon Lennertz opens the door of her Palos Verdes home. "A girl's got to have a little rock 'n' roll in her life," she says. Shannon, her husband, Chris Lennertz, and their two young daughters have been in their new home for roughly six months. And though everything in sight looks picture-perfect, Shannon confesses they're still settling in.
At first glance the front of the stunning, Spanish-style home alludes to a single-level residence. But once you make your way inside, the home reveals an open, sun-drenched entry with sky-high ceilings, sweeping views of the nearly half-acre lot, and a spiral staircase leading down to a second level. The style of the home—with Spanish influences, Moorish details and a grand, open living area—isn't entirely new to Shannon and Chris.
"We always say the best projects involve collaboration on all ends."
"We used to live in the Hollywood Riviera and had a house very similar to this," Shannon notes. "We loved our house, and we loved that area," Chris adds. "But the lots weren't really big enough to have both a pool and a home studio."
For Chris, a musical composer, having a studio at home meant less time commuting and more time with his family. The studio is completely detached from the house and sits on the lowest tier of the multilevel yard.
For Michael Cunningham, C&C Partners construction manager and vice president, building the studio for Chris was a particularly special part of the project. "To build a completely soundproof structure for him that he can work in here at the house was a little bit challenging … and quite fun and educational at the same time," Michael says.
Unlike their Hollywood Riviera home, Chris and Shannon's Palos Verdes residence was built from the ground up with their unique vision in mind. Helping them bring that vision to life was architect Miles Pritzkat, the president of Pritzkat & Johnson Architects, Inc., and interior designer Christine Vroom of Christine Kimberlee Designs.
"Shannon and Chris were very much involved," Miles points out. "We always say the best projects involve collaboration on all ends … that's part of making a true custom house for them, for any client. The more the client's involved, the more feedback you get from them, the more it meets their needs and the more unique the house becomes."
For Shannon and Chris, building their dream home meant more than capturing a certain esthetic. They wanted to feel something the moment they walked through the door.
"They are the most creative—not just in style but in their vision," Christine says. "And although they had that vision, they completely trusted me to bring about the feeling they wanted when they walked in their home. They were so easy to work with and just a joy."
With a passion for travel that Shannon and Chris hoped to reflect in the home, an appreciation for unique furniture, antiques and new finds, and a love of high contrasts, Christine worked closely with the pair to bring everything together in a way that reflected the creativity of her clients while maintaining a cohesive feel. "She was fantastic," Shannon says. "We clicked right away. She got us. It was great."
The use of tile—with pops of color, varying in size and found throughout the house—is one of the more striking design features. And while there are so many variations, there's a commonality tying them all together.
"There's a lot of the same repetitive pattern," Christine explains. "There's star and cross—it repeats everywhere: on the floors and the walls, in the shower. [It was] a way to tie in all the amazing ideas from Shannon and Chris and their travel—to really capture a style that was old-world but have something that binds them together."
It works. Every unique tile draws in your attention without overwhelming the senses.
Of course, before any ideas could come to fruition, the existing house on the lot had to come down, though it wasn't a typical scrape and rebuild. The house was deconstructed.
"A typical process for demolition is to simply roll in here with a bulldozer and tear everything down and then dispose of it all in the dumps," Michael explains. "But when we deconstruct things, we salvage about 90% of the lumber that's here—not only the wood flooring but the studs and the wood structure on the roof as well. It's a process done with manual labor, of course, so it takes a little bit more time and a little bit more money. But it's green."
Rather than dumping the materials in a landfill, they "get sent to Habitat for Humanity," C&C's job superintendent Maurice Martinez adds. Maurice, who was on-site every day for 20 months, says, "Working with Chris and Shannon was a wonderful experience"—a sentiment everyone on the team seems to share.
With so much talent coming together to build such an incredible house, it's nice to hear how much the family appreciates it and utilizes the space. "We don't ever want to move," Shannon says. "We live in this house. This is not just a pretty house to be pretty in."
For Miles it's about the "beauty and the power of this process. Out of someone's idea, you can create the real thing. You start with this super-rough stuff, and you conjure or manifest things to happen through everybody's efforts and the team collaboration. It's amazing what teamwork can achieve."
More Stories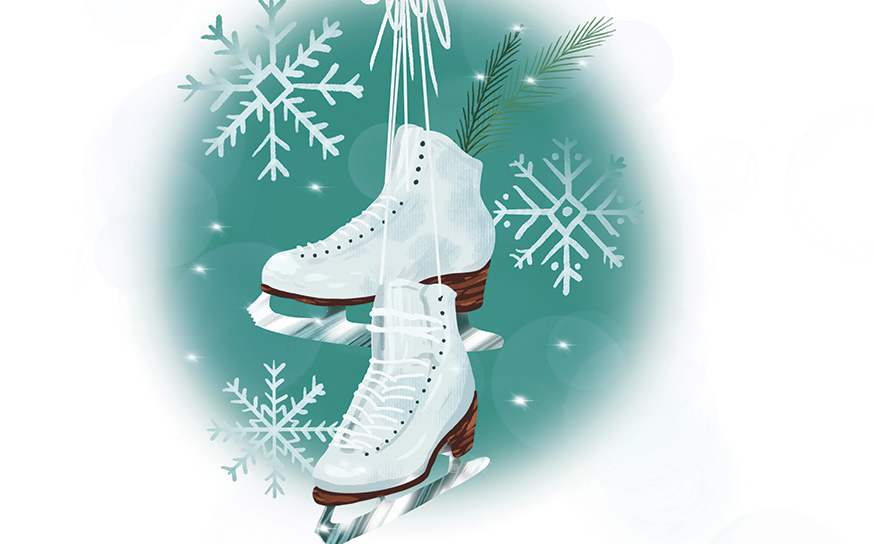 Join the Southbay Community
Receive the latest stories, event invitations, local deals and other curated content from Southbay.
By clicking the subscribe button, I agree to receive occasional updates from Southbay.