The Wild Blue Yonder
You never know where life is going to take you. Just ask Realtor® America Michael.
Category

Advertorials, Homes

Written by

Laura L. Watts

Photographed by

Shane O'Donnell
"People have no idea what I've been through," says America Michael about her unbelievable journey over the past couple years—a story that she described to me recently through tears and laughter. "It's the saddest yet most beautiful thing I've ever experienced."
Above (small images): America & Tyler. America at The Wild Blue, her new desert home. Photos courtesy of America Michael.

•••
America was born in Hawaii, so it was only fitting that the love of her life was also a native islander. Tyler McMillan was born in Australia and was living in Canada when he and America met on a beach in Puerto Vallarta, Mexico, while on separate vacations. They both loved to travel, and together they visited many destinations during their long-distance relationship.
Eventually Tyler relocated to California to be with America. When they decided to marry in mid-2020, the coronavirus pandemic shutdown was in full swing. So they came up with the perfect solution: "My husband and I were able to elope in the desert during the pandemic in a very private ceremony," America shares. "It was simply perfection."
They were planning for a honeymoon and, when the time was right, a baby. They worked hard to finalize Tyler's immigration to the United States and to keep America's real estate business, Homes By America Michael Team, thriving during such strange times. Tyler helped out by volunteering to handle the administrative and systems operations.
"I loved very much having him involved in the business and conversation," America says. "We aligned on future goals, and he was wonderful at adding value to our team."
•••
An Unexpected Twist
In the spring of 2021, Tyler's immigration approval finally came through. To celebrate, the couple returned to Puerto Vallarta. And then tragedy struck.
Completely out of the blue, Tyler suffered a catastrophic aneurism due to arterio-venous malformation—a genetic condition where arteries and veins rupture, causing bleeding into the brain or spinal cord. While in some cases it can be treated, Tyler fell into an almost-instant coma from which he never recovered.
America stayed by his bedside in a Mexican hospital, while multiple friends jumped on flights to be with her and support her—without her even having to ask. "There are so many angels in this story," she says. "So many people showed up."
Before Tyler passed away on April 16, 2021, America spoke with fertility doctors in Mexico and the U.S. about her options for parenting a child with her husband—regardless of his prognosis. For months after Tyler's passing, America endured multiple medical procedures and repeated trips back to Mexico—and her tenacity paid off. Thanks to the miracle of modern medicine, when she's ready she will be able to carry and birth a baby that is biologically hers and Tyler's.
Moving Forward
It was difficult for America to return to the home she shared with Tyler, but she knew she needed to get back to work—both for her own sake and that of her clients. In May, she gathered with friends and family in Yucca Valley—where she and Tyler had eloped—to celebrate his life with a Peruvian despacho ceremony. She also took a long road trip through some national parks across the West to spread her husband's ashes.
"Grief is really hard. I did my best with how I handled it," she says. "Telling this story is my way of honoring Tyler. He would have encouraged me to pull myself out of this hole and live my life."
As a nod to the significance of the location and a step forward in her healing journey, America recently bought a home in Yucca Valley to share with friends and family. "I've been visiting there for about five years," she says. "I've made a new community of friends there, and I intend to expand my market there as well." The house will be ready this fall, and she has given it a name: The Wild Blue.
•••
Back to Work
Back home, America and the Homes By America Michael Team banded together and barely missed a beat throughout this ordeal—continuing to deliver outstanding service while assisting clients with their luxury residential real estate needs. "I am so proud of my team for persevering, and I am honored to have such wonderful clients who stuck with us at such a trying and devastating time," she shares.
Rest assured that America is finding her way in the midst of her new normal. While she will forever cherish the memories of her marriage and her soulmate, she is boldly pressing forward—servicing her clients with a high level of dedication, preparing The Wild Blue home as a desert retreat and considering the possibility of motherhood one day. Through her heartbreak, she's living a great life—surrounded by the community she loves.
"I'm constantly in awe of the circle of women I surround myself with—both in real estate and in my social circles," she says. "These women are all so dynamic and inspire me with their hearts, intellect, talents, business acumen, drive and all they bring to the table. I am a lucky woman to be among such spectacular feminine forces!"
America often meditates near the altar she created to honor Tyler's memory.
A Helping Hand
One of the things that brings America hope today is helping others—in all sorts of ways. "Over the years I've helped many widows and widowers in the process of buying and selling their homes, and now I have a new perspective on it. I know how complicated and exhausting grief is. I know that when family, money and real estate are involved, it only gets more complicated."
She also hopes her story offers support to those going through fertility issues, or buying a second home in a new location, or even someone who is learning to be gentle with themselves. While that's been a tough lesson for America, she presses on and starts each day with a gratitude practice. "The South Bay is truly a special community," she smiles, "and I am grateful to be a part of it."
---
Homes by America Michael Team
1221 Hermosa Ave. #201, Hermosa Beach  |  310-817-0960  |  DRE #01902672
More Stories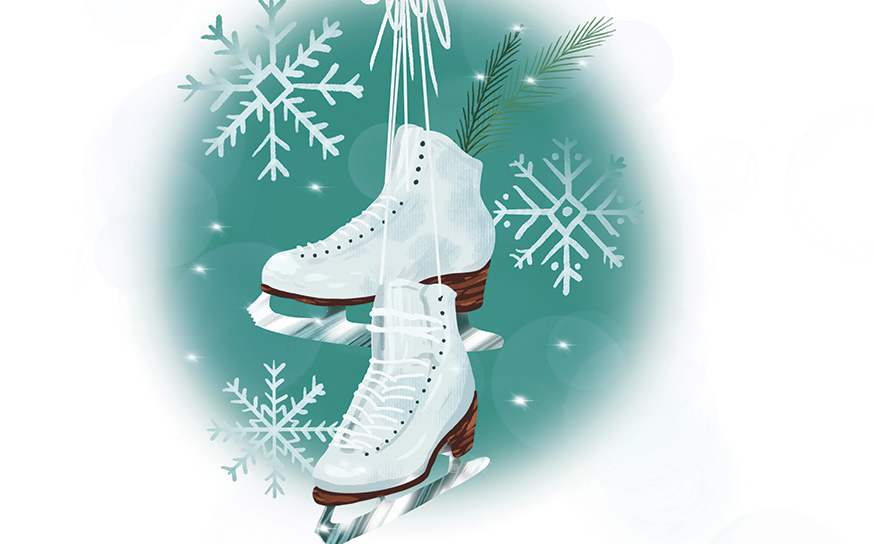 Join the Southbay Community
Receive the latest stories, event invitations, local deals and other curated content from Southbay.
By clicking the subscribe button, I agree to receive occasional updates from Southbay.