The Style Guide
Talented interior designer Carrie Quinn draws clients in with a friendly smile and a listening ear.
Settle in for a cozy, openhearted conversation with a friendly professional who focuses all her attention on you while you share your deepest desires and goals. No, it's not a session with your therapist—it's a consultation with Carrie Quinn, an experienced interior designer who knows home style as well as she knows people.
"I'm a really good listener," she shares. "For clients who don't know how to express what they're trying to convey about their house, I'm really intuitive and can pick up the vibe of what they want just from their personality or looking at a picture."
So is working as an interior designer similar to being a therapist? "For sure!" she laughs. "I get to be a moderator, the tiebreaker. I use my people skills and listening skills a lot in this industry, and that's part of what makes me a good interior designer … and therapist!"
•••
Leaning on Intuition
A graduate of the Fashion Institute of Design and Merchandising in Los Angeles, Carrie has more than three decades of experience in the world of interior design. Over the years she has learned to use instincts in her work, rather than decorating with a formula.
"I need to know my clients' tastes, desires and even some of their life stories, as this all plays into creating interior spaces that are reflections of the lives they lead," she says. "I observe subtle clues, verbal exchanges, the homes they already live in and the things that excite them. I then can trust my gut that I have enough information to make choices that reflect what my clients want."
•••
Design Direction
Carrie has seen many changes in the industry over the years. Much of the transformation is due to technology, with the availability of items online. "When I grew up in this business," she shares, "there were showrooms all along Robertson Boulevard and Melrose. The Pacific Design Center was full of showrooms. They're all gone now. Everything's online unless you go to the trade shows."
And that's exactly what she does, attending trade shows in Las Vegas and High Point, North Carolina, several times a year. It helps her stay on trend with her design recommendations. She enjoys taking her team with her on these buying trips, including her assistant, Allie. "I couldn't do these projects without her!" Carrie says.
Once they are equipped with the latest the trade shows have to offer, Carrie and her team are better able to collaborate with clients—mixing Carrie's professional ideas, the client's aspirations and the budget. "The end result is always a fun surprise—you don't ever know in advance what it's going to look like 100%," she says.
They also take new ideas home to Maison Luxe, the retail store Carrie opened in Hermosa Beach. Customers love the vibe and how the store changes things frequently. In addition to the products they always carry, like pillows, artwork, frames and upholstery, they've been trying new things—like fashion items: sundresses, hats, sandals. "We don't want you to get bored!" she says, smiling.
Full-Service Solutions
Carrie offers complete design services for existing homes—right down to bedding and accessories—as well as styling and staging for remodels and new construction. A couple of her staple services are window treatments and rugs.
The current trend for window treatments is a lot of linen fabrics, simple and not patterned. Carrie and her team install shades—grass, automated, Roman—and stylish draperies with custom iron rods and rings.
A hot choice right now for rugs is the Amber Lewis brand, and Maison Luxe is one of the few dealers in the area to carry them. "They are a great price point and they look vintage, but they are power-loomed," Carrie explains. "So you have the look of an antique rug but the maintenance of an inexpensive rug. People are going crazy for them."
With everyone shopping online these days, Maison Luxe also has a strong e-commerce presence. Carrie and her team frequently add products to their website.
Home, Sweet Home
At her own home, Carrie keeps things neutral with plenty of texture. "I have a lot of color and patterns in my store, but when I come home, I like it serene and calm," she points out. "I find it easy to live in an all-white house with sisal, seagrass and neutral artwork. Most of my pieces are classic—I've had them a long time. My style is contemporary neoclassical with a bit of beach-bohemian mixed in. Not a lot of clutter. Because I'm dealing with so many items at the store, I need to have zen at home."
A perfect day off might include a walk by the ocean with Naya, her rescue dog who is a blond German shepherd. Carrie would likely devote some time to self-care, like meditating or getting a massage. Lunch with girlfriends would be a highlight of the day, and the afternoon might include a chat with her two grown sons, who both take after their mom and have an eye for quality home goods. And the evening would center around a good movie, some sushi, and her snuggle-buddy Naya by her side.
A veteran interior designer of more than 20 years, Carrie is in her element when she's working with clients who are appreciative of her tips and tricks—regardless of their budget. She's happy to share her expertise, and frequently clients become her personal friends. With her engaging personality and her rare ability to focus all her attention on the person in front of her, it's easy to see why!
---
Maison Luxe
More Stories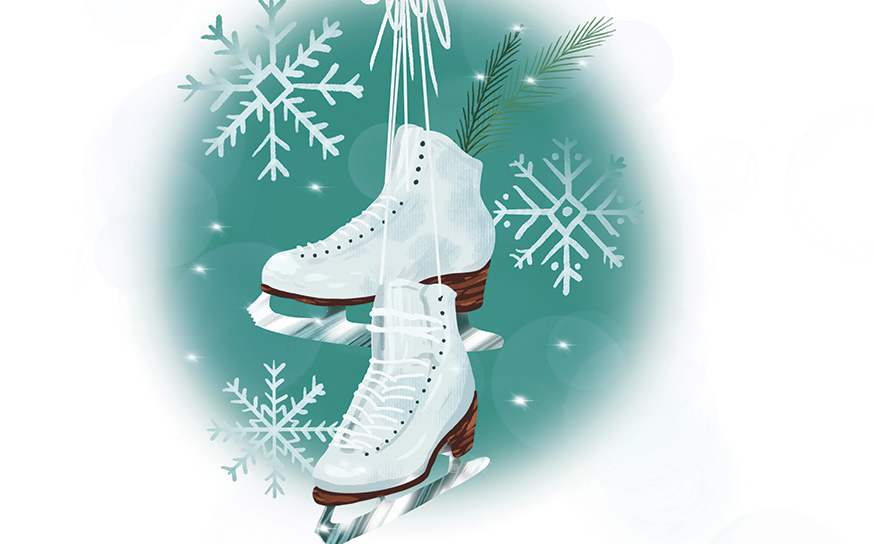 Join the Southbay Community
Receive the latest stories, event invitations, local deals and other curated content from Southbay.
By clicking the subscribe button, I agree to receive occasional updates from Southbay.