The Santa Ynez region emerges as an epicurean diversion
My husband, who drives a Tesla, has family in San Luis Obispo. This necessarily means we make frequent stops in Buellton, where there is a Supercharger station and a nice Starbucks for my flat-white fix.
I know the Santa Ynez Valley well from my many long years in the wine business, but it's lately seen a resurgence not just in viticulture but in hospitality. With newly invigorated hotel and dining options, the region is poised to welcome visitors who might not even know about that 2004 film Sideways.
While the movie was immediately and positively impactful on tourism in the area, I for one always felt like it was kind of a cartoonish portrayal of a region that rightfully deserves to be considered one of California's greatest wine-producing areas. For people who equate Napa with luxury and Solvang with kitsch, it's time to take another look at the Santa Ynez Valley.
Divided into six distinct communities, the Santa Ynez Valley is located about two hours north of Los Angeles. I like to take the 101 to State Highway 154 through the San Marcos Pass, which includes the stunning Cold Spring Canyon Arch Bridge—the highest of its kind in California.
This route brings you into Los Olivos, which is in many ways the essential charming little wine country town. Dotted with tasting rooms, cafés and restaurants, Los Olivos sees a fair amount of weekend traffic.
Consider coming midweek, and you'll understand why so many stressed-out Angelenos—celebrities and mere mortals alike—have found haven in this bucolic corner of the universe. (Michael Jackson's Neverland Ranch is just a few miles away, and Ronald Reagan's Rancho del Cielo is also close.)
Several of my favorite wine producers have tasting rooms in Los Olivos, so don't miss stops at Dragonette (pinot princes), Larner (Rhône wizards), Tensley (Syrah at its best) and Tercero (killer rosé of Mourvèdre).
And the most exciting news out of Los Olivos is the début of The Bear and Star restaurant at the Fess Parker Inn. Chef John Cox, of Post Ranch Inn fame, has formed an amazing partnership with the Parkers in which his culinary talents are aligned with the bounty of the Fess Parker Home Ranch—just seven miles from the restaurant. Here Wagyu cattle are fed the after-products from the winery and brewery and live alongside the chicken, quail, rabbits and pigs that call the ranch home.
An ever-changing lineup of organic produce means that Chef Cox and his team are not just talking about a "farm-to-table" philosophy; they are epitomizing it. And yes, the food is extraordinary. Eat there and soon. 2860 Grand Avenue in Los Olivos, fessparkerinn.com
Another exciting restaurant to consider is in nearby Solvang, and no, it doesn't feature gigantic Danish pastries. First & Oak is located in the lovely Mirabelle Inn and is owned by the Rosenson family of Coquelicot Winery. (Coquelicot means "poppy" in French, which is appropriate for this French ex-pat-turned-Californian.) By way of disclosure, my good friend and fellow New Jersey native Mike Roth is making the wines at Coquelicot, and his signature approach—biodynamic farming and little intervention—results in great juice.
But for me, it was the food and the service at First & Oak that shined brightest. Their format is based on tasting menus, but unlike the formal protocol at The French Laundry in which the chef's choices reign supreme, at First & Oak they encourage you to design your own menu. I loved this, and our warm and gracious server had some great ideas for wine pairings too.
I like to dine incognito sometimes, such that I don't reveal my background as a sommelier. In this case, I was delighted by the level of food and wine knowledge and by the casual, warm way in which that knowledge was shared.
Our dinner at First & Oak was one of the loveliest I've experienced in recent years. So once you've had your fill of jammy aebleskivers, be sure to remember that Solvang now also boasts a fine-dining destination on par with its much pricier wine region siblings to the north. 409 First Street in Solvang, firstandoak.com
In addition to Solvang, Buellton, Los Olivos and the town of Santa Ynez, one also finds the tiny, blink-and-you-miss-it treasure that is Ballard. While Ballard Canyon is home to many premium vineyard sites, the town itself is sometimes overlooked.
We opted to stay at Ballard Inn, and that choice was inspired. While you can't stagger home from tasting rooms as readily, you can sit on the gorgeous grounds and sip a glass in utter tranquility—my kind of wine country experience. With rooms frequently under $200 per night, Ballard Inn over-delivers and then some.
A highlight was the breakfast service. We wandered down at our leisure, and the still-warm muffins and super-good coffee complemented a changing lineup of daily hot breakfast choices. As at First & Oak, I found the service to be about perfect. Whoever is managing both of these establishments has hired and trained really well.
We left Ballard Inn as first-time visitors, but I think it will now be my "go-to" place in the valley. If they had a Tesla charger, we might have to break up with Buellton altogether. 2436 Baseline Avenue in Ballard, ballardinn.com
Lastly, don't forget Los Alamos—the last of the valley's charming sub-regions. Arguably the most rustic, Los Alamos has experienced nothing short of a culinary explosion in recent years—one that began with Full of Life Flatbread and that now includes destination restaurants like Pico, Bob's Well Bread Bakery and newcomer Bell's.
While accommodations used to be sparse, Los Alamos now has its very own so-chic-it-hurts boutique hotel called Skyview. I've not yet stayed there, but if Instagram is any indicator I believe all my friends who are cooler than me already have. Check it out the next time you head up the 101 for a Santa Ynez Valley weekend. 9150 US 101 in Los Alamos, skyviewlosalamos.com
---
Editor's Pick
On a recent trip to the valley, I had the pleasure of staying at the Santa Ynez Inn. This lovely getaway in sleepy Santa Ynez offers 20 recently renovated rooms with tall ceilings and a traditional style. Enjoy a whisky tasting in the lounge, or indulge in a treatment at the spa. You'll be refreshed and ready for a day of wine tasting. 3627 Sagunto Street in Santa Ynez, santaynezinn.com – D.E.
More Stories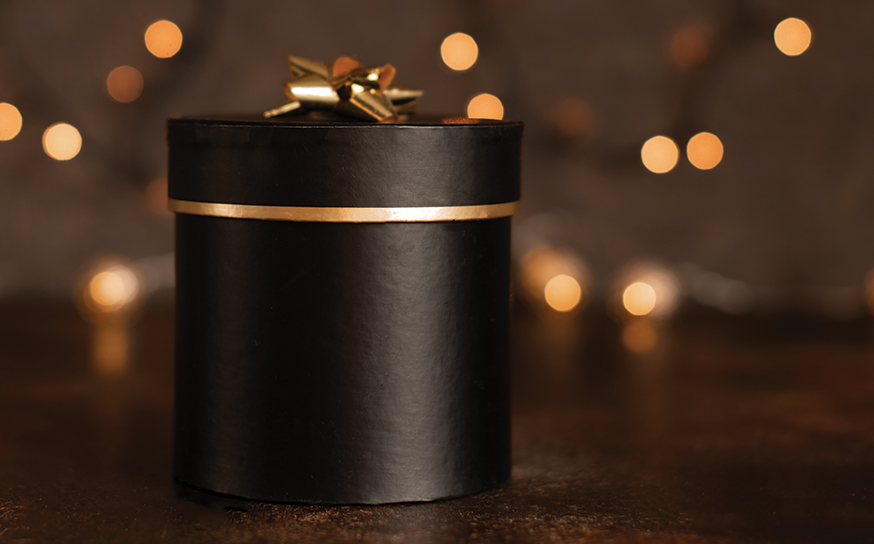 Eat & Drink, Fashion, Homes, People
Our annual holiday gift guide highlights the latest trends in fashion, jewelry and home goods available at local retailers for all of your gifting needs. Don't let the season's best and brightest pass you by!
Join the Southbay Community
Receive the latest stories, event invitations, local deals and other curated content from Southbay.
By clicking the subscribe button, I agree to receive occasional updates from Southbay.