Fiona Fleming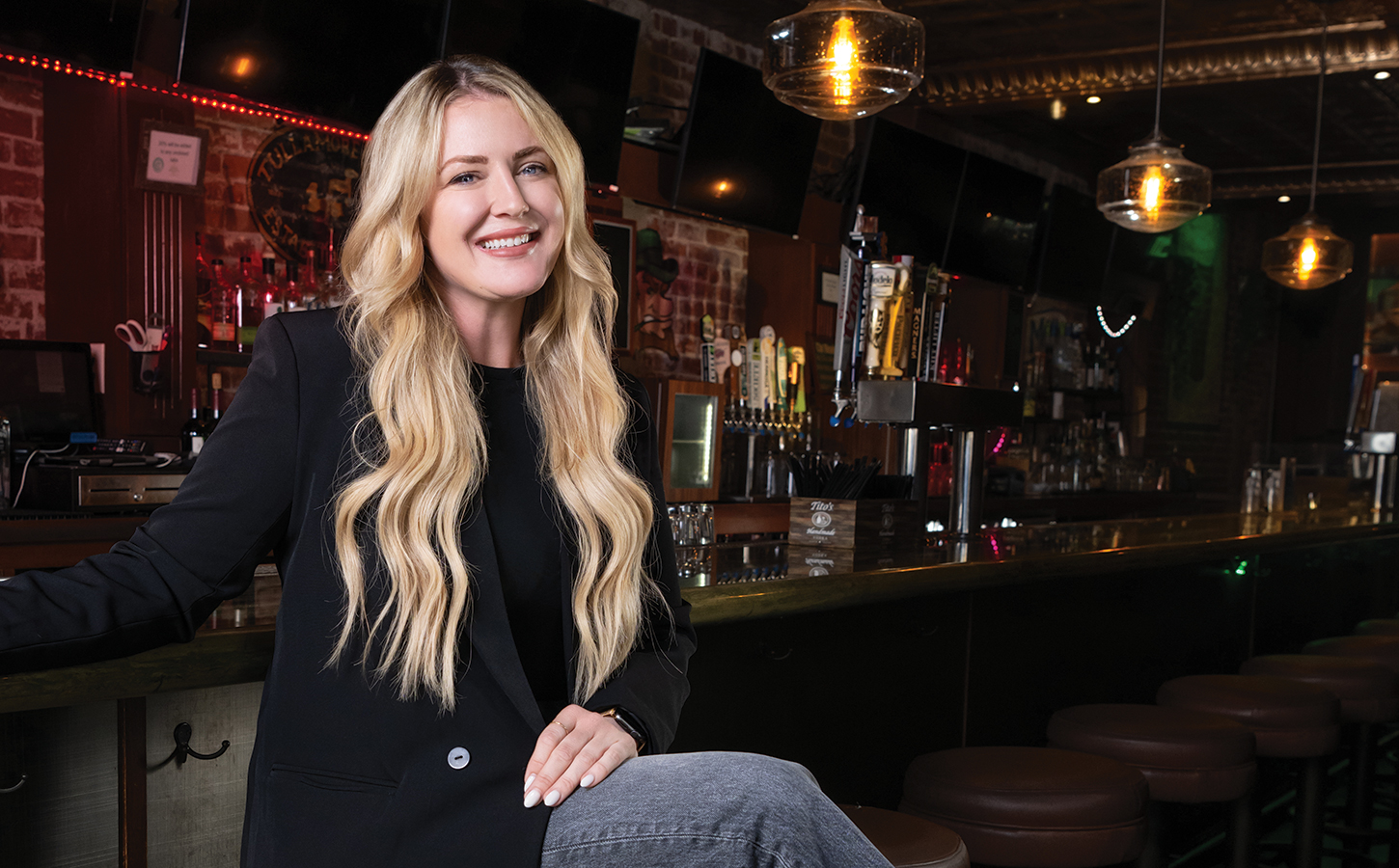 Owner

Patrick Molloy's

Address

50A Pier Ave., Hermosa Beach

Phone

310-798-9762

Website

patrickmolloys.com
@patrickmolloys

Special Section
Fiona Fleming has earned on-the-job training around the world during her 15+ years working in the hospitality industry. She worked in restaurant operations for Irish pubs and fine-dining establishments in both Santa Barbara and San Francisco before moving to Melbourne, Australia, to continue her work in the innovative restaurant and cocktail bar concepts there. Upon returning to the United States, she worked briefly in wine and spirits sales before landing an influential role as operations director for a large ophthalmology group. Her decade of business operations experience there gave Fiona the skills to confidently run her own company. In 2021 she joined Patrick Molloy's—an Irish restaurant and sports pub in the heart of Hermosa Beach Pier Plaza—as president and CEO.
---
What are the key qualities for women in leadership? 
Trusting yourself, listening to your peers and believing in your mission. It is important to have a confident humility where you are strong in your expertise but can acknowledge your weaknesses.  
---
What inspired you to pursue a career in your field? 
The opportunity presented itself at a turning point in my career. I have always loved hospitality, and there's something about the warmth and friendly nature of an Irish pub that completely drew me in. My dad was born in Ireland, so I grew up around Irish music, food and culture. It's in my blood. What better way to lean in to my heritage than translating it through the atmosphere at Patrick Molloy's?
---
Why are you considered a go-to person in the South Bay community? 
I am fortunate enough to be connected/networked with many people who are always looking to help and promote others. One of the many reasons I love the South Bay is the overwhelming number of individuals and organizations that are genuinely interested in the success of community members. 
---
What challenges do you face as a woman in business?
There have been so many in my industry, but there are always ways to pivot from any obstacle. The best thing I have done is join the board of directors for the HERmosa Circle women+ in business club to navigate hardships and lean on others for collaboration and ideas. 
---
Tell us about the mentors in your career.
I was lucky enough to work for many years with world-class surgeons who inspired me to always be open to new ideas, to continue to learn and to lead with my heart. There is also something to be said about the original owners of Patrick Molloy's—specifically Alice Bastian-Hahn, whom I have had the privilege of working alongside as business partners over the last few years. To have a restaurant in business for more than 27 years is a rarity and quite the achievement. I am grateful for the trust and opportunity to be a part of its history. 
---
What are the benefits of having women in leadership?
Women are very intelligent and transformational in their leadership style. We are champions of change, and we are powerful communicators. Women are ambitious, self-aware and approachable, and bring an authenticity that resonates well with people from all backgrounds.
---
How do you foster a positive work environment?
A positive work environment is extremely important to me. When I took over as operator during the pandemic, I was in the pit with my team—putting in long hours and working hard alongside them. We developed a valuable camaraderie from the start. My crew is essentially a tight-knit family that spends many hours of the week together, so being supportive of each other and working as a team is essential.
---
How do you rally your team to take on a big goal?
My team knows that I get excited for new ideas no matter how big or small. I want them to believe in it as much as I do, so I often get their feedback and do trial runs before we hard launch. I take their opinions, ideas and criticisms to heart and use them constructively. I want them to feel they are a part of the entire process, and I want them to feel proud of what we create together.  
---
Tell us about some of your passions.
I am passionate about getting people together. I love a nice bottle of wine and a home-cooked meal for a dinner party with friends. I also enjoy hot yoga sculpt at Soho Yoga in Hermosa Beach, walks on The Strand, and hanging with my dogs, Pippie and Nubs. 
---
How do you take good care of yourself?
Being a business owner means you are always "on the clock," so to speak. There have been many times I have had to cancel a workout or a family event—or eat dinner at midnight—because something came up at work that took precedence. You can easily run yourself into the ground. I find that having boundaries and delegating is crucial to having a successful work-life balance.
---
What local hot spots do you love?
You can't go wrong with Georgia's or Bar X for great cocktails, Two Guns for coffee, The Source Café for a healthy start, visiting our friends at Barsha in Manhattan Beach for wine tasting and charcuterie, followed by dinner at their restaurant in Hermosa.
---
Photographed by Fabien & Laura Castro