In Palos Verdes, One Family, Two Distinctly Different Projects
Coinciding collaborations.
Category

Homes

Written by

Amber Klinck

Photographed by

Lauren Pressey
Purchasing a property in Palos Verdes had only recently become a consideration for Karly and Peter Bonfante when they looked at a home in the Valmonte neighborhood. "If there was anywhere in Palos Verdes I'd want to be, it's around here," Karly notes.
It was 2016 and the week of the presidential election. People were distracted, and the listing wasn't getting a lot of attention. Karly and Peter decided to go for it. They made an offer, and just like that, the house was theirs.
Karly's parents, Deborah and Jim Deutsch, were also in the market for a new home. Their search, however, had been going on a bit longer. "We had been looking for a house for seven years," Deborah says. "But we had quite a laundry list of things that we wanted."
One of the things on their list was a view. So when they found a home on a large Palos Verdes lot overlooking the 10th hole of the adjacent golf course—and Downtown Los Angeles on a clear day—they jumped at the opportunity. "Literally the day after we saw the house, we made an offer," Deborah says.
The house itself had quirks, but "the lot was fantastic," explains Miles Pritzkat, architect and principal of Pritzkat & Johnson. "The nice thing about this property is it's pretty much level," he adds.
Miles had done the remodel of Deborah and Jim's neighbor's home—who coincidentally was a childhood friend of Deborah's—back in 2014. Appreciating his work and his familiarity with the neighborhood, Deborah and Jim reached out to Miles about taking on their project. The general contractor was Dale Kuester with Alpine Development.
"Calm, quiet, peaceful—that's the feeling I was going for," Deborah says. "And light," Jim adds. For Miles, that translates into flow and organization. "There's a sort of calmness in the layout, which is simple but elegant," Miles explains. "Everything is working in harmony from a design standpoint."
"The Deutsch and Bonfante homes are, in many ways, very different from one another. But each space feels warm and bright while equally reflecting their owners' unique styles."
Josette Murphy, principal designer and owner of About:Space, describes adding balance to the home's design with a less-is-more approach. "When we made choices we chose intentionally, and the result is very grounded," she shares. "With the doors the hardware is hefty, and the doors are really tall. We made those decisions and were confident about them. And we repeated [that] throughout the house. That simplicity and confidence and the slightly bigger scale make everything feel secure and comforting."
This minimalist mentality expands to the home's neutral color palette. "It's not for everybody. Most people like more; I like less," Deborah notes.
"She's somewhat allergic to color," Josette teases. "When you have a house devoid of color, you want to combine tones and textures." Which they do masterfully.
Staying true to Deborah and Jim's vision, Josette served as a trusted guide and valued collaborator during the project. "You get addicted to Josette," Jim notes. "It gets to the point where you can't make a decision about a plug, about a doorway, about anything. It's like, 'Well, I guess we better check with Josette.'"
As an added bonus, Miles and Josette have collaborated in the past. "We have a great relationship," Miles notes. So there was a synergy from the onset of the project. From a timing perspective, the alignment of the Deutsch and Bonfante remodels was nothing short of serendipitous.
When Karly and Peter first purchased their home, they lived in it for a year as is. "It was painful to live in our house during version one," Karly says. "It was like the money pit and beyond. But I'm grateful that we did and that we were able to then reimagine what this space could be and build it."
When they began their remodel, they lived in the home Deborah and Jim had purchased before they began their own renovations. Karly and Peter welcomed the arrival of their youngest child, Luci, while they were there. "I can't even believe how the timing worked out like that," Karly notes.
"They called me one day after they had their second baby," says Moeie Kreag, general contractor and builder with Kreag Custom Homes. Moeie also lives in the Valmonte neighborhood and had just finished building his own home six months prior. "I live literally 10 houses away, so I was there 24-7," he says.
"Moeie did an excellent job of keeping things moving and grooving," Karly adds.
The design of the home was a collaborative effort with Josette creating the architectural plans and Karly taking on the interior design. Dramatic, 17-foot pitched ceilings give the modest-sized home a much larger and open feel.
Despite being completely renovated, the home also feels ageless. "I feel like that's my signature. I love new and fresh and clean, but I want it to look like it's been here for years, Karly says.
"She has kind of an unforced cool design about her," Moeie points out. "Just cool without trying. And that's how she dresses and cooks and carries herself. That's just how she is."
Arthur Alaniz of SEED Group Landscape Architecture only added to the home's charm with a gorgeous assortment of roses, lavender and rosemary. Arthur is also the landscape architect who helped Deborah and Jim realize their creative vision.
"He's a great guy, and he helped me bring this to life," Karly says. "Like having that olive tree right in front of the door and having that circular moment there."
The Deutsch and Bonfante homes are, in many ways, very different from one another. But each space feels warm and bright while equally reflecting their owners' unique styles.
More Stories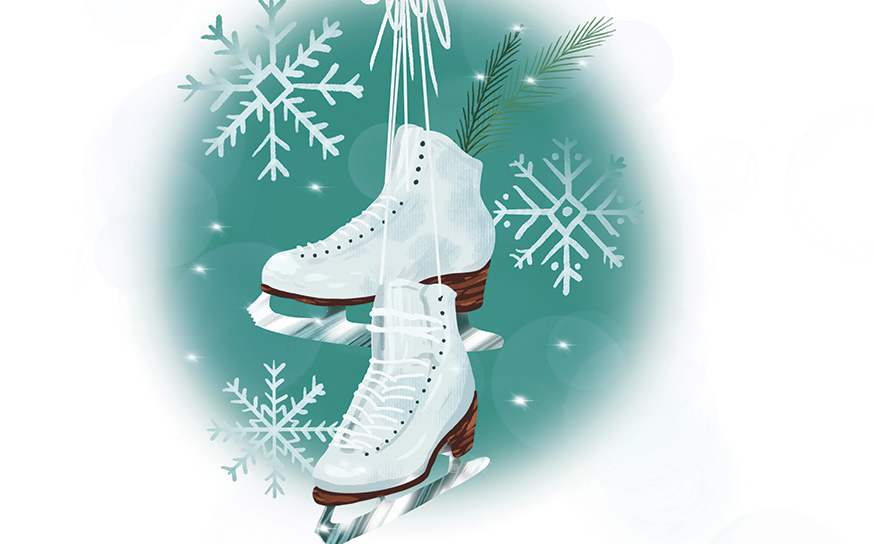 Join the Southbay Community
Receive the latest stories, event invitations, local deals and other curated content from Southbay.
By clicking the subscribe button, I agree to receive occasional updates from Southbay.