Living History
A Rolling Hills couple pays homage to their Greek roots by creating a midcentury style oasis—complete with meaningful, collected art and furnishings … and a vineyard.
Category

Homes

Written by

Jennie Nunn

Photographed by

Shane O'Donnell
For Dimitri and Leah Bizoumis, finding their dream home in Rolling Hills was a matter of both fate and persistence. "It's funny—for years I would drive by and look at this place with Leah and think, 'I wish this becomes available one day.' It was such a beautiful house and a lifestyle that everyone aspires to achieving,'" says Dimitri, a pediatric dentist who teaches part-time at his alma mater, USC. "I admired it for years. I guess things happen for a reason and it was serendipity, because it finally became available. We were so lucky to get it."
The home, originally built in 1968 and owned by acclaimed Southern California developer Ernest W. Hahn (who designed numerous shopping malls and centers nationwide including The Promenade on the Peninsula, formerly The Courtyard in Rolling Hills Estates), was not decorated in their style and needed new landscaping.
"There was no landscape to speak of, and it was completely overgrown with ivy," recalls Dimitri of the home filled with carpet and wallpaper. "The house had good backbones and a solid foundation with steel doors, and it was a very smart house for the time. It's a California midcentury surrounded by large glass windows. Through the use of his windows, if you're in the backyard by the pool, you can see the city lights and the coastline. So he designed the house very well."
"We created this because of how we grew up and what we saw as young children, and it's a part of our heritage."
To make it their own and reflect a love of art and their Greek heritage (they were both born in Athens, Greece), they did a first remodel in 2000, followed by a second remodel with the help of friend and designer Vincent Jacquard of eponymous Beverly Hills–based firm—who also designed their apartment in New York. "We didn't want to have a house where we would have to say, 'Don't touch this,' and 'Don't go near this,'" says Leah, president of Athena Alexander and Callisto of California. "He made it 100% livable without worry."
The bucolic, 6,000-square-foot residence is replete with a swimming pool, a vineyard consisting of pinot noir and chardonnay, more than 70 olive trees (they bottle 300 liters of olive oil per year and have a wine and olive oil partnership with Terranea Resort), and approximately 120 fruit trees yielding everything from apples and apricots to blood oranges, pistachios and figs.
"Every part of the property is planted. We wanted to have everything here and to be able to be at home and look at art and have our own wine and olive oil," says Leah, who along with Dimitri is the owner of Villa Oneiro—a wine and olive oil company that translates to "House of Dreams" in Greek. "We created this because of how we grew up and what we saw as young children, and it's a part of our heritage. It's a really neat way of living. You're not far from downtown or Orange County, but you can live a very rural type of lifestyle—which I think is what Rolling Hills is all about. It's a special place, and after you come home at the end of the day, it's kind of like a Shangri-La."
They painted the front door of the one-story home a striking shade of blue. "It's a specially-mixed 'Yves Klein Blue' color [Pantone 286C], and it's reminiscent of the Greek islands while also being very mid-century modern," explains Leah. "It's kind of cool. It's the first thing you see, and it gives you a preview of what's to come when you enter the home."
Inside, the foyer is appointed with Palos Verdes stone, giving way to subtle, sky-blue ceilings with white beams and walnut floors trimmed with a black Greek key pattern.
"The white and blues are what we would see in Greece all the time," explains Leah. "The beauty of our designer, Vincent, is that he likes to mix midcentury with antiques.
Everything stems from how we grew up and where we grew up and the nostalgia."
The final design is a blend of midcentury style in keeping with the integrity of the home and an impressive collection of well- edited art and more than 200 antiquities. "We started collecting the antiquities because of our heritage," says Dimitri. "Everything really started because of the house. It's all about living with art. There are pieces from the 19th century, 18th century and Asia; you can marry these things together without changing the flow of the house."
In the main living room, the space is layered with upholstered sofas in Clarence House and Manuel Canovas fabrics, a wooden opium bed-turned-coffee table, Greek vases, an attic black-figure amphora from 550 B.C., side tables by T.H. Robsjohn-Gibbings/Saridis, Greek funerary stele sculptures circa 1st century B.C., a 19th-century nomadic rug and an 18th-century Victorian chandelier. "All of the artwork pulls certain heartstrings," says Leah.
The den and home office area, painted a vibrant shade of red, is outfitted with a 1954 Florence Knoll sofa, a Zeta black leather chair by Paul Tuttle, a living wall unit by H. Sacks & Sons, a brass-and-white coffee table by Paul McCobb and a brass wall sculpture by Curtis Jeré entitled Raindrops.
For the kitchen, the couple chose a fresh, aqua-green Brazilian mosaic tile for the backsplash, a milk-white Caesarstone for the countertops, and they restored an original copper vent above the stove. "The copper was so tarnished that we didn't know what it was," admits Leah. "We really just gave it a facelift, including existing Honduras mahogany cabinets. We literally just changed the handles, and we brought everything together."
Without being overwhelming, artwork and prized possessions are sprinkled throughout the house—from a 1906 pastel painting L'Orage En Moisson by Léon Augustin Lhermitte to a Greek marble altar from Delos. "It is the mythological birthplace of Apollo, and it was a major religious center and port during the 1st millennium B.C.," says Dimitri. "We have been to Delos and admired all the sculptures and Altars in the past, and it brings us a great pride to have an altar from there."
Now almost every free second of their busy schedules is spent tending to the grounds and vineyard, cooking (Leah makes bread and homemade jam) and just staring at the views. "We love the indoor/outdoor feel, the expansive usable grounds and indoor space, and the uninhibited views and natural surroundings," says Leah. "We are really blessed to have this little area that's like Hometown USA. It's like a Norman Rockwell."
More Stories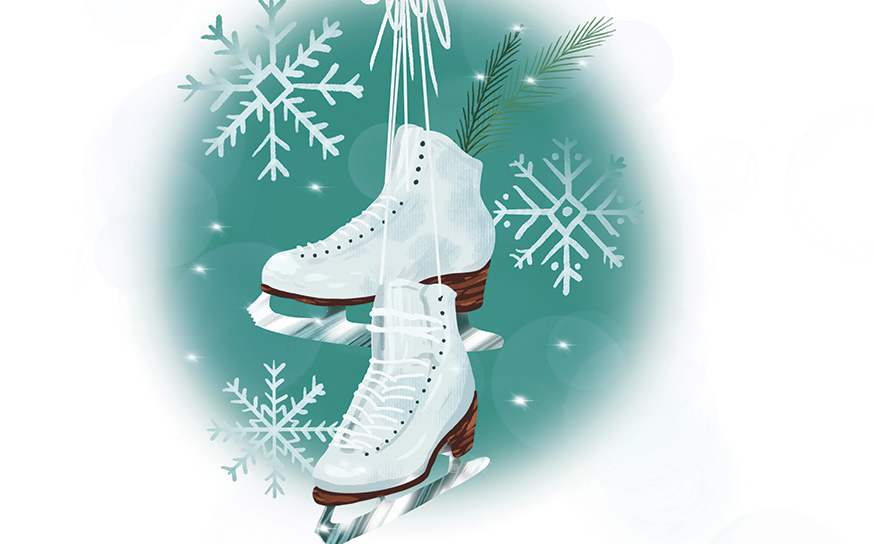 Join the Southbay Community
Receive the latest stories, event invitations, local deals and other curated content from Southbay.
By clicking the subscribe button, I agree to receive occasional updates from Southbay.