JOEY debuts in Manhattan Beach and Brings a Neighborhood Feel to Global Fare
Category

Eat & Drink

Written by

Jennie Nunn

Photographed by

Christina Gandolfo & Victor Yuen
It's hard to miss JOEY Manhattan Beach, a new resort-like restaurant at Manhattan Village. The modern, 9,400-square-foot eatery is appointed with dark wood siding and wood millwork, an expansive heated outdoor patio, a green ceiling installation and a large-scale abstract art piece by local graffiti artist Amber Goldhammer.
The third location to open in Southern California (with 29 other locations throughout Canada and Washington), JOEY Manhattan Beach features special touches such as a bar topped with quartzite and a complimentary glass of Champagne upon arrival. But a huge part of the newcomer's success is Chef Rachel Mahoney.
"Guests have the opportunity to try cuisine from all over the world," she says. "We offer a little bit of everything—from your traditional American cheeseburger or USDA Prime steak to our Bombay butter chicken, and we even offer sushi. What I love most about our menu is that it's playful and diverse. Whatever our guests are in the mood for that day, we can easily accommodate each of their cravings. There's always a little something for everyone."
Before landing at JOEY, Rachel—a New Jersey native—spent time working at a family-owned Italian bakery for seven years. She dreamed of opening her own bakery and eventually earned a bachelor's degree in hotel and restaurant management at the University of Delaware with hopes of postgrad education in baking and pastry.
"During my senior year of college, I transitioned my baking dream into a career goal centered around leading people and running a business," explains Rachel, who received a certificate of culinary arts from the Culinary Institute of America in St. Helena. "After my big but short-lived move across the country, I began my culinary career with Hillstone Restaurant Group in Bethesda, Maryland. Little did I know this journey would have me working in cities I would've never imagined including Houston, Atlanta, New York City and of course Los Angeles. After living a bit of a nomadic life and running kitchens across the country, I claimed California as my new home and JOEY as my new team to lead."
Rachel manages the kitchen and stays busy prepping inventive dishes from a diverse menu, such as Baja cauliflower tacos with fried cauliflower, guacamole and paired with fries; Bollywood butter tofu with aromatic basmati rice, papadum and grilled naan; spaghetti pomodoro with Calabrian chili-spiked tomato sauce, whipped ricotta, fresh basil and Parmesan; and an Impossible burger served atop a brioche bun with secret sauce.
Her three favorites are the tuna poke bowl, hummus, and hearty steak and lobster ravioli. "The hummus dish comes paired with our house-made tzatziki and warm, crispy naan chips," she explains. "This dish is garnished with a toasted cumin spice blend and an array of fresh herbs, currants and drop peppers to expand the flavor profile and provide some bright color to the plate. Our tuna poke bowl is another dish with an intricate combination of flavors and textures. We put our JOEY twist on it by incorporating some of our house-made carrot miso dressing and umami sauce throughout the dish to really amplify the flavors and create that satiating taste of soy sauce without having to add it to the plate. Last but not least, our steak and lobster ravioli is our take on a 'surf and turf.' It puts lobster on a ravioli pedestal with truffle beurre blanc and garlic shrimp framed between thick cuts of our prime sirloin—the ultimate decadence."
Apart from the something-for-everyone menu, JOEY offers a distinctive cocktail program with libations spanning the Rosé Spritz with rosé wine, lemon, peach, grapefruit, almond oil and club soda, and the Super Stoked Jack+Coke comprised of Jack Daniel's Tennessee whiskey, Coke and lemon-lime slush.
"One menu addition that we are excited to offer is our Watermelon Drink," says Rachel of the concoction of Absolut vodka, fresh watermelon, agave syrup, fresh mint and lime juice cane syrup. "This cocktail will only be available through the summer months, so come enjoy it before it's gone. Also, don't forget to ask your server about our secret menu item, available in select JOEY locations including ours."
More Stories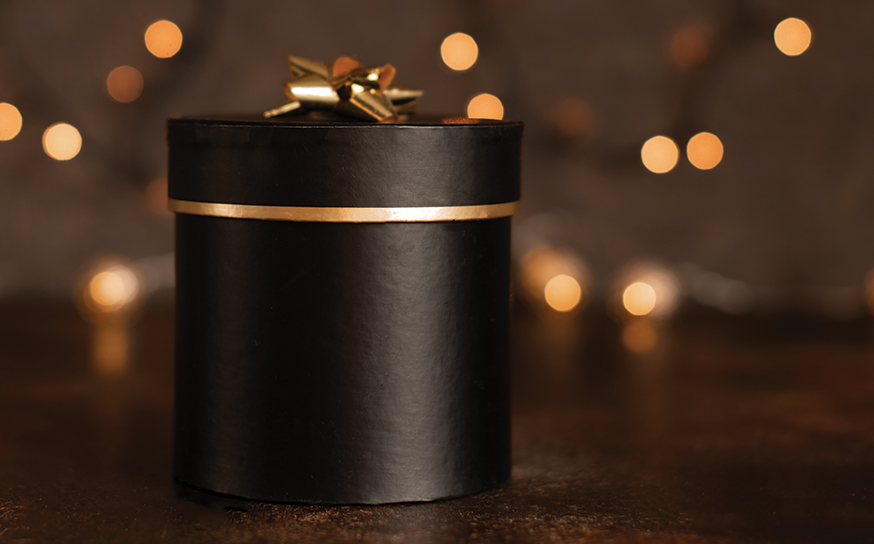 Eat & Drink, Fashion, Homes, People
Our annual holiday gift guide highlights the latest trends in fashion, jewelry and home goods available at local retailers for all of your gifting needs. Don't let the season's best and brightest pass you by!
Eat & Drink
The holidays are here! Our local restaurants are ready to welcome you for a delicious meal or to host a festive event. We offer a closer look at venues ready to take your reservation and give you a memorable dining experience.
Join the Southbay Community
Receive the latest stories, event invitations, local deals and other curated content from Southbay.
By clicking the subscribe button, I agree to receive occasional updates from Southbay.