In Their Comfort Zone
A lauded architect helps a couple with a vision for a Manhattan Beach modern oasis transform a dilapidated bungalow into a custom-built residence with designated zones for just about every need.
Category

Homes

Written by

Jennie Nunn

Photographed by

Ken Pagliaro
Michael Liu and Anne Lee first moved to their home in Manhattan Beach for one important reason: their dog, Jasper. After purchasing Jasper, a Lhasapoo, the couple (who were engaged at the time and living in a small apartment) needed space for him to roam. "Literally the day they put the sign out front on this house, I drove by and thought, 'This location is perfect,'" recalls Anne, an optometrist whose hobby now is to work with rescue dogs.
"The house here was probably the worst one on the block, but we just wanted the lot," adds Michael, an emergency room physician, of the corner lot they bought two months before their wedding. "It was this little bungalow, and it was really poorly maintained. We cleaned it up and lived in it for a few years, always keeping in mind that we would redo it."
Two years later Anne and Michael discovered they were expecting twin girls; they knew they needed to act quickly. They interviewed four local architects including Michael Lee of Michael Lee Architects (who coincidentally shares the same name as Anne's brother). They ultimately chose him for the complete redesign and rebuild consisting of four bedrooms, an expansive kitchen and dining area, a front yard with a fire pit and putting green, a craft room, an upstairs family room, a back patio with a fireplace, a rear lawn and an open playroom for the girls with plenty of space for playing dolls and dress-up.
"We found him on Houzz.com, and we really liked his style and meshed with him the most," adds Anne. "A lot of the planning was during pregnancy, so we were clueless on making it childproof."
"The main goal of the project was to design and build a beautiful modern home for a young family without 'breaking the bank,'" explains Michael of the three-story, 3,600-square-foot home that took a year to design and two years to complete. "Also, while the corner lot offered great architectural opportunities, there were potential privacy issues for the family."
Michael suggested interior designer Robin Von Bergen, who assisted with the guest bedroom accessories and rugs and sofas in the downstairs living room, upstairs family room and back patio. She also sat in with them on design meetings for the tile, paint and color palette during the design phase.
"She had the same organic, modern mix we felt warm and comfortable with, and our color palettes were neutral with splashes of color," says Anne. "Mike and I love Hawaii, and the island of Maui was where we were married. I'm attracted to the orchid palettes of orange and green, and we like that Zen and spa-like feeling. Robin helped tie it into the clean lines of our modern house."
The Zen-like feeling continues in the front living room with a Japanese ceramic, Sentousai by Inax, imported from Japan (that mimics Kawara-bei walls of traditional Japanese architecture); a 6-foot Yamaha grand piano from Michael's childhood; a Serenite sofa by Roche Bobois; and a Luna Pearl area rug.
The adjacent chef's kitchen is replete with a double griddle, a Sub-Zero fridge, Caesarstone countertops, a Miele coffee maker and microwave, Bottega barstools from Design Within Reach and a dining table with a built-in lazy Susan from furniture company Joybird. "We use every room in this house," adds Michael, who recovers from long hospital shifts in the downstairs soundproof guest room. "Some modern homes can feel sterile and museum- like, but our house feels much more warm."
For the busy family and three dogs (Squishy, an English Staffordshire bull terrier, and Bonny, a Jindo mix, joined the household after Jasper), natural lighting, an indoor/outdoor open layout and communal space for cooking, entertaining and playing were musts. It was also important to have space for everything from kids' craft projects to defined areas for work, relaxing, and movie and TV nights with the family.
"We have different niches for different things, and we utilize our space well to accommodate different needs including storage—all thanks to Michael Lee and his design," says Anne, who has decorated the space with black-and-white photos by Mark Halper and a painting of the Manhattan Beach Pier done by her mother, Cindy Lee. "We created a space for things we had, and I feel like it's really custom."
"The main goal of the project was to design and build a beautiful modern home for a young family without 'breaking the bank.'"
The custom touches are evident throughout the home, such as the open playroom with a mini-kitchen set and Mayflower chairs by Fabrice Berrux from Roche Bobois for the twins (now 5 years old), designed so Anne could keep a watchful eye on the girls playing below from several vantage points. Other features include a built-in dog bowl station in the kitchen; an upstairs family room with a skylight and comfy L-shaped sofa selected by Robin where the dogs like to lounge; an office area with a deck; and the girls' bedrooms with a "secret" passageway in the closet to go back and forth between the adjacent rooms.
From the view upstairs, a large, rough-bark eucalyptus tree that was once an eyesore has become a focal point and offers extra seclusion and privacy. Anne says she'd like to someday convert the downstairs play area to a karaoke theatre, while Michael wants to add a kids play area in the backyard.
"We travel six to eight times a year, so we are often at the ski slopes in the winter [the twins take after their dad with their love of skiing] and Asia in the summer, where they visit their 96-year-old great-grandmother in Taiwan," says Anne. "With all the traveling and hotel living, it's nice to come back to a peaceful, airy home that's indoor and outdoor almost all year long. What started as just a newlywed's dream—to build from nothing, to make every whim a reality—is still surreal for us."
More Stories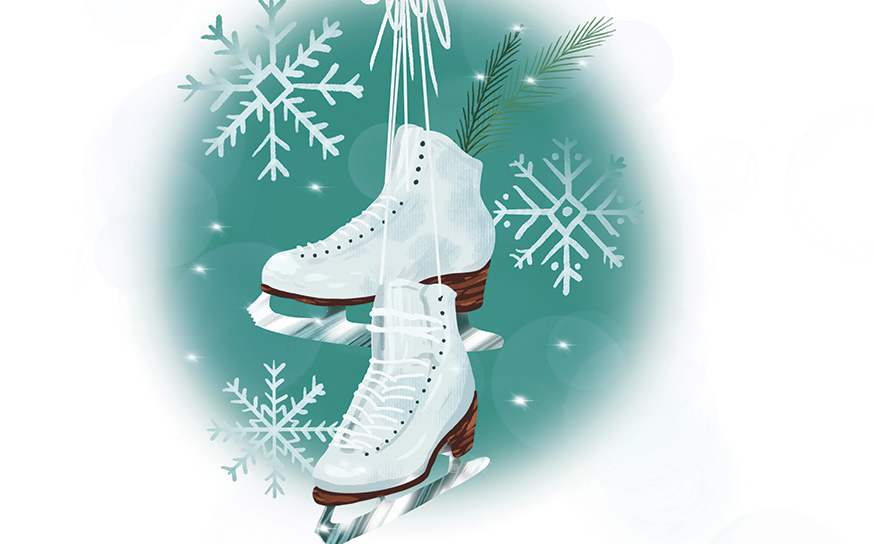 Join the Southbay Community
Receive the latest stories, event invitations, local deals and other curated content from Southbay.
By clicking the subscribe button, I agree to receive occasional updates from Southbay.