Hopping from Baja to the Mainland, We Explore Two Interpretations of Next-generation Mexican Cuisine
When 36-year-old Karime López was awarded a Michelin star for her extraordinary cooking at Gucci Osteria da Massimo Bottura in Florence, Italy, the food world sat up and took notice. As a Mexican woman cooking in the epicenter of Italy, Karime was the only female chef of any nationality to be included in the 2020 Michelin guide to Italy—no small thing for a culinary expat.
Above: Dining at Grand Velos Los Cabos' Frida
---
Karime trained under celebrated Mexican chef Enrique Olvera at Pujol in Mexico City, widely considered to be one of the top 10 restaurants in the world. Similarly, 29-year-old Chef Daniela Soto-Innes has brought her modern Mexican sensibility to the turf wars of New York City, where she was named the World's Best Female Chef in 2019 for her cooking at both Cosme and Atla restaurants, in addition to her James Beard accolades.
Just what is modern Mexican cuisine? For a country with Mexico's incredible regional diversity, it's a term that deserves closer definition. What is happening in the Mexican culinary world is twofold: It's both an internal blossoming and an external exporting of traditional regional flavors as reimagined by next-gen chefs who are young and ambitious.
As neighbors to the north, we Americans are sometimes slow to acknowledge that Mexican food is as diverse as our own. Oaxaca's mole is distinct from Jalisco's birria, just as Santa Maria tri-tip essentially differs from Kansas City BBQ. And for goodness' sake, it's not just tacos, people. It's exciting to see Mexico re-emerge as both a dining destination and as a culinary incubator.
Two recent openings have particularly emphasized "modern Mexico" for this writer; while they are polar opposites in terms of scale, they share a sensibility and an improvisational spirit that is impressive. For a resort as large as Grand Velas in Los Cabos, the micro-attention to detail in its food and beverage program is impressive. For a hotel as tiny as Casa Delphine in San Miguel de Allende, its ability to attract world-class culinary stars is also unique.
Both do an impressive job of integrating regionality into their dining options. Grand Velas' ceviche bar is as awe-inspiring as its Cabo coastline. Casa Delphine brings a diverse lineup of international chefs to its tiny, five-room locale in San Miguel, which has been called a "love letter" to the region.
The Velas Group operates several large resorts in Mexico, with locations on the Yucatan Peninsula and in Puerto Vallarta in addition to its Cabo flagship. While the traditional accolades accumulate for these super-luxe properties, it's the smaller gestures on the food and beverage side that distinguish the brand for me.
Cooking class at Grand Velas Los Cabo
The resort's tequila and mezcal program is likely the finest in Mexico with more than 50 premium tequilas and mezcals offered that showcase the five unique styles of tequila—blanco (no aging), reposado (aged for two to 12 months), añejo (aged one to three years), extra añejo (aged for more than three years) and joven (blend of different ages)—from both the highlands and lowlands of the spirit-making regions. Additionally, some of the most highly regarded and expensive tequilas and mezcals on the market—like Clase Azúl Ultra, Herradura Selección Suprema and Las Garrafas de Oaxaca Xaguar Mezcal—are available for purchase.
Grand Velas Los Cabos also employs master sommelier Don Pedro Poncelis Brambila, and his collection of authentic Mexican wines from the Valle de Guadalupe are a reminder that it's not just agave that flourishes in Mexico.
With an array of dining outlets on-property, it was dinner at Frida that most impressed at Grand Velas Los Cabos. Again, for a resort of this size, one would expect generic cuisine and ho-hum service. Instead, the food is not just Mexican but is in fact mindful of the country's pre-Hispanic heritage.
Menu items like quintoniles (Mexican greens), escamoles (ant caviar) and corn predominate. According to ancient Mexicans, corn was considered to be the basis for the creation of humans and was a fundamental element of the indigenous peoples. Colorful nods to Kahlo's era in Mexico include not just her signature vibrant art but replications of the actual drinks that she served at Coyoacán, her home in Mexico City.
Frida restaurant also hosts an annual Michelin-starred event called The Grand Chef Stars, at which international chefs are invited to work in-house alongside their Mexican colleagues. Recent chefs have come from as far away as Macau and the Netherlands to work with local ingredients.
The feeling at Casa Delphine is far more intimate but no less thoughtful. For Los Angeles jewelry designer Amanda Keidan, opening a boutique hotel in San Miguel de Allende was a reflection of the same personalized design aesthetic that has influenced her art and her travels. This tiny jewel box of a hotel is in fact more like a house, a comfortable casa—one in which a fantastically diverse array of chefs and other artists arrive to share their trade.
The rich indigenous cuisine of San Miguel de Allende is always available to guests at Casa Delphine, while a curated collection of cooking classes and memorable meals from abroad can also be experienced. Recent guest chefs at Casa Delphine have included Dahlia of L.A.'s open-air Smorgasburg at ROW DTLA and Amsterdam native Samantha Koch, whose Good Gut Health workshops draw attendees from around the world.
The concept is timely. In an era where chefs are Instagram brands with a "have talent, will travel" modality, hoteliers can provide local dining options while tempting travelers with what Hemingway might have called a moveable feast. Named by Condé Nast Traveler as one of 2020's best new hotels, this tiny place is thoughtful and represents a new vision of traveling to Mexico—one that incorporates a vibrant cuisine and respect for locality.
More Stories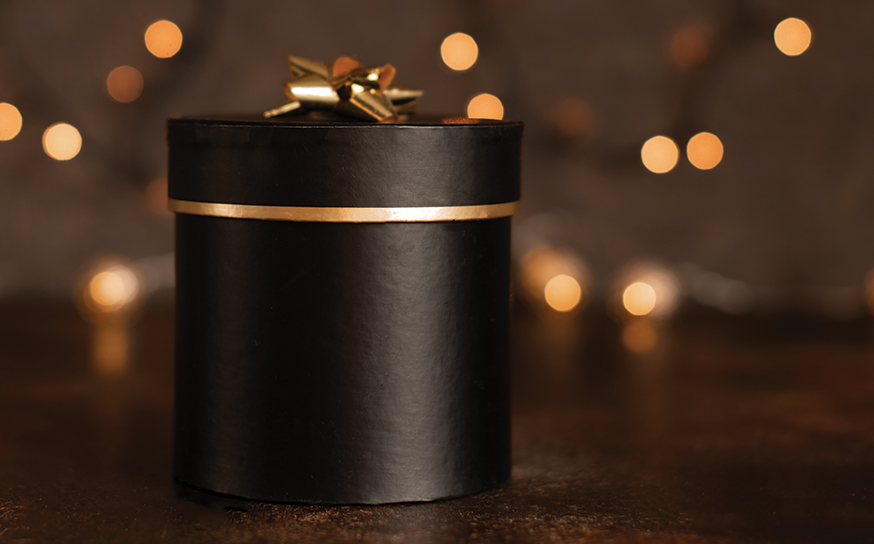 Eat & Drink, Fashion, Homes, People
Our annual holiday gift guide highlights the latest trends in fashion, jewelry and home goods available at local retailers for all of your gifting needs. Don't let the season's best and brightest pass you by!
Join the Southbay Community
Receive the latest stories, event invitations, local deals and other curated content from Southbay.
By clicking the subscribe button, I agree to receive occasional updates from Southbay.