Hermosa Beach fashion designer Yuki Matsuda makes vintage new
With style and instinct, Hermosa Beach entrepreneur and fashion designer Yuki Matsuda makes past perfect.
Yuki Matsuda, founder of Meg Company—whose brands include Monitaly, Yuketen shoes and Hermosa Beach brick-and-mortar retail store Grizzzly, attributes his success to his wife who believed in him from a very young age.
She invested in his idea of selling American-made vintage clothing, and she bought him the technology that helped launch his brand: a humble fax machine (that's all you needed in 1989).
What followed was 30 years of success in the fickle world of fashion—a testament to Yuki's expertise in weaving together vintage and contemporary style. 
Yuki was born and raised in Osaka, Japan. When he finished high school he got a job offer in L.A. at the ripe old age of 18. It seemed like a cool opportunity, so he jumped on it.
Japan was intrigued by all things Western—specifically "Americana"—and so was Yuki. It was 1985, and Yuki's job was attending trade shows like the California Mart in L.A. to discover cool, American fashion brands and bring them back to Japan. In the height of the mid-1980s, Yuki was responsible for introducing brands like Adidas' Stan Smiths and Vision Skateboards to the Japanese market.
Although being in a new country was exciting, the transition was also hard. He struggled with English initially and would carry a dictionary in his back pocket. He left that job and worked various stints washing dishes and cars to help support his hobby of finding vintage clothes at thrift stores.
When he was growing up in Japan, he worked for a clothing shop that only carried imports. Behind it was a vintage store where his good friend worked. This is where he learned all the ins and outs of identifying the details that classified pieces as vintage.
"Take denim, for example. You look into the back side of a pocket of a jean," says Yuki. "If it's single stitch, it's 1960s."
Do you remember old-school Kaepa tennies from the '70s and '80s? One of Yuki's big breaks came from helping a Japanese company buy thousands of Kaepa cheerleading shoes when they were the rage in Japan at the time. The commission from selling those shoes allowed Yuki to quit washing cars and dishes. It afforded him the time to focus on his true passion of finding and selling vintage American clothes.
In 1989 Yuki's then-girlfriend and now his wife, Megumi, invested in Yuki's dream of owning his own clothing company. He lovingly named it Meg, after her. Her investment allowed him to buy that fax machine and kickstart the business in their shared apartment in the South Bay.
On the weekends Yuki would sell his vintage goods at the Rose Bowl. To qualify for a place in Yuki's collection, items had to be from the 1930s-to-1960s era and be made in America. He became well-known in this niche market and began to fulfill orders and send products to customers from his home.
Fast-forward to today: His brand Monitaly, headquartered in Torrance and named after their 23-year-old daughter Monica, continues that passion on a grander scale but is still grounded in Yuki's love for all things Americana. Monitaly revitalizes classic American silhouettes through Yuki's unique style and vision. For example, he loved the construction of the clothing he was collecting but thought the fit could use some finessing, so he altered it for the line.
Yuki's other highly successful brand is his shoe line, Yuketen, similarly based on high-quality, handcrafted, classic American footwear (think L.L Bean) but with his own techniques and twists of adventurous designs added.
"We value our heritage but understand that in order to break boundaries and create innovative products, we can't just play by the rules of tradition," he says. "Our fresh and exceptionally well-crafted garments blend sophisticated detailing with astute attention to fitting—proof that American craftsmanship mixed with worldly style can live on forever."
They have stockists all over the world and are featured on the popular retail website Mr. Porter alongside high-end luxury brands such as Missoni, Moncler and Gucci.
Yuki, staying true to his love of retro and vintage fashions, has always kept an archive of his favorite things. And after 30 years of business, he has held onto a lot of stuff—his "treasures." He understands that fashion is cyclical, but the constant is remaining true to his own vision.
"Fashion is always changing and recycling. Fifteen years ago we were at the height of cool, and it's back again today," he notes. To demonstrate, Yuki can just pull a sample from his collection from the '90s.
Monitaly, his menswear brand, has a strong female clientele base in Belgium, San Francisco and Japan. The brand's size run includes extra-small and small (due to the oversized style), and many fashion-forward women have taken to it.
He attributes the longtime success of his brand to remaining true to his vision and having a global presence. He says, "Our people are few, so we need to find them all around the world."
Megumi, who has been by Yuki's side since he was 21, believed in him from the start. She now owns 90% of the company and handles the business side of things.
"I met her when I was really poor," he shares. "I have very good memories of how we first met and started our business; we had a lot of fun. And we are still doing the same thing together today. I am very lucky."
He lives in the South Bay because he simply loves it. "You have the beach. There is space; it's more relaxed," he says. "In the city of L.A., everyone wants to be a rock star. I am not a rock star."
He may not be a literal rock star, but marching to the beat of his own drum has served Yuki Matsuda very well.
More Stories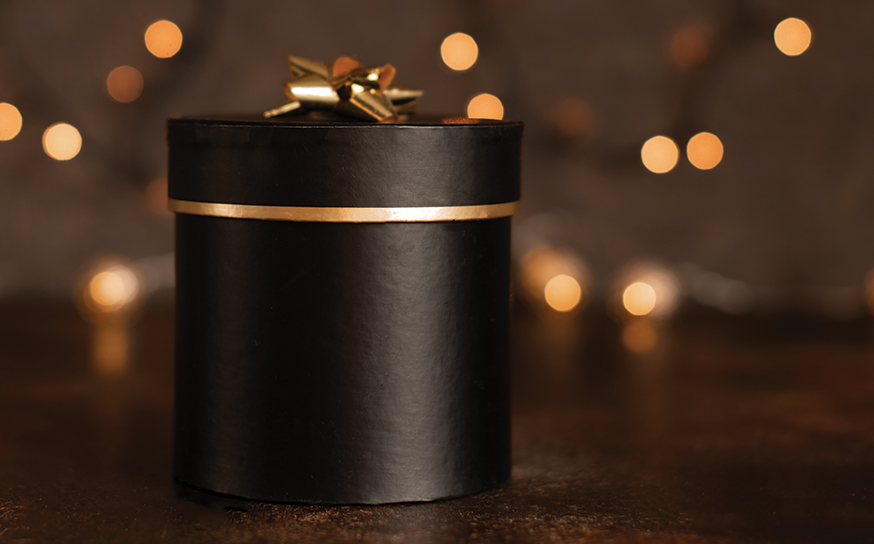 Eat & Drink, Fashion, Homes, People
Our annual holiday gift guide highlights the latest trends in fashion, jewelry and home goods available at local retailers for all of your gifting needs. Don't let the season's best and brightest pass you by!
Fashion, Homes
Get ready to give your look and space a fall refresh. Shop and glow-up local!
Join the Southbay Community
Receive the latest stories, event invitations, local deals and other curated content from Southbay.
By clicking the subscribe button, I agree to receive occasional updates from Southbay.