Every Project Is Personal—None More so than the Recent Remodel of This Family's Hermosa Beach Home
Category

Homes

Written by

Michele Garber

Photographed by

Siri Berting, Ivan Feign & Lauren Pressey
Seamlessly fusing aesthetics and function is Asia Zdziarska's forte. Her signature minimalist yet approachable style is informed by her international perspective. Having lived on four continents, Asia is a citizen of the world—or, as she often quips, a "serial immigrant."
She is also a mother of three and a successful entrepreneur with her own architecture and building firm, archemy.LA. Her path to success hasn't always been circuitous. But her story is compelling, and it is still being written.
Born in Cold War-era Poland, Asia and her parents were refugees who fled their communist homeland when she was just 7 years old. Leaving with only a handful of belongings and a few black-market dollars stashed inside snacks, their harrowing journey ultimately led them to a new life in South Africa.
The early seeds of Asia's personality were planted during these formative years. She has always been extremely creative yet simultaneously pragmatic. Her ability to balance these two symbiotic yet opposing traits has often defined her diverse pursuits and motivated her to become both an architect and a builder.
"I'm pretty creative in all sorts of ways," she shares. "I think creativity is very broad. Creativity has to be in all parts of your life. But I'm also very practical."
Asia met her husband, Alek, while in college. Alek's family had also escaped communist Poland, though he was born in South Africa. The two married and started a family.
Asia was working in marketing at an IT firm and realized she loathed corporate life. She dreamed of becoming an architect. As she explains, "All I'd ever really wanted was to study architecture. I kept on going back to that, but I already had my degree."
"I definitely lean toward doing very clean, modern design. The lines have to align and be flat. I like things simple, and sometimes simple things are the hardest to achieve."
Although she hadn't yet had any formal training, she tapped into her strong creative and project management skills and began building projects.
The Zdziarskas moved their young family to Sydney, Australia, where Asia fully embarked on her architecture journey and formalized her education. She recalls, "When my kids were little, I was completely consumed with raising them and being a full-time mom." So she attended night classes, earning her degree in architectural technology, which emphasizes construction versus design.
The family was living happily in Sydney when Alek was offered a job opportunity in Los Angeles that was too good to pass up. Once again the Zdziarskas were off to a new home in a new country. Asia says, "It's weird, but our journey has been always moving forward."
The family easily adapted to Southern California and fell in love with the South Bay. Asia and Alek purchased a 1950s two-story Hermosa Beach cottage, knowing it would require a complete renovation. Though it had good bones, it was far too small for a family of five and their three cats.
And the style was dated. Asia couldn't wait to renovate it. It was her perfect passion project.
Asia also enrolled at UCLA to earn her Master of Architecture degree. "Being an architect was my life's passion, and I eventually asked myself, 'Am I going to spend my whole life thinking I wish I'd done it?' At some point I just said, 'That's it, I'm going to do it!' Architecture was what I had to do—no matter how long it would take me."
Though still a full-time mom of three young children, Asia found a way to earn that master's degree. She now considers it one of her hardest and most rewarding experiences and achievements. "Living in the U.S. was my awakening as an architect," she explains. "It has become my fourth child."
After living in their Hermosa home for several years, it was time to tackle the renovation. Asia had several priorities for the redesign. Naturally, she wanted her home to reflect her taste.
"My aesthetic is very modern," she points out. "I definitely lean toward doing very clean, modern design. The lines have to align and be flat. I like things simple, and sometimes simple things are the hardest to achieve."
A top priority of the renovation was adding square footage to the property. Like many homes in the Beach Cities, the lot size was modest and the footprint of the home covered nearly the entire lot. Since building out was not a viable option, Asia opted to build up. After removing the original gabled roof, a third story and a rooftop deck were added—increasing the home's usable space by more than 800 additional square feet without altering its footprint.
Ultimately the renovation required that the home be taken down to the studs, with nearly everything in the structure needing to be modernized or replaced. The space that held the original kitchen was transformed into a beautiful master suite. The communal areas were relocated to the new third level—adding a view and creating an open, airy space where family and friends could congregate.
 An essential consideration in all of Asia's projects is the orientation of the property. Whenever possible, she opts to have primary spaces oriented toward the south to maximize natural light and airflow. This design principle was key when Asia was designing her own home.
On the third level, Asia created a southwest-facing open floor plan for the kitchen, living and dining spaces. The centerpiece of this exquisite space is Asia's ingenious use of glass barn doors at the southwest corner of the dining area. The floor-to-ceiling sliders fully retract out of view, creating a stunning alfresco dining space and an ocean view.
The home is what Asia refers to as a square home. With few exceptions, most of the windows and walls are square. The repetition of the geometric shape adds to the sleek, modern sensibility of the home.
She also uses color to make the rooms feel inviting. The kitchen is brilliant yellow, and the rooftop deck and stairs leading to it are vibrant red.
Other noteworthy design elements include a kitchen island on wheels that can be easily moved when Asia and Alek practice morning yoga. Asia added an eye-catching and perfectly curated open bookshelf that runs the vertical length of the stairwell joining the second and third levels.
The rear wall of the living room is paneled in neutral wood, discreetly concealing a guest nook complete with a queen bed and minifridge, a large walk-in storage closet and a guest bathroom. At the far end a staircase leads to the rooftop deck with a firepit, built-in grill and breathtaking views of the bay.
After a lifetime of "country hopping," as Asia lightheartedly calls it, the Zdziarskas plan to stay in Hermosa. "I like to be where I am," she says. "I've lived in so many different places in my life, and I love living here. I want to absorb where I am."
More Stories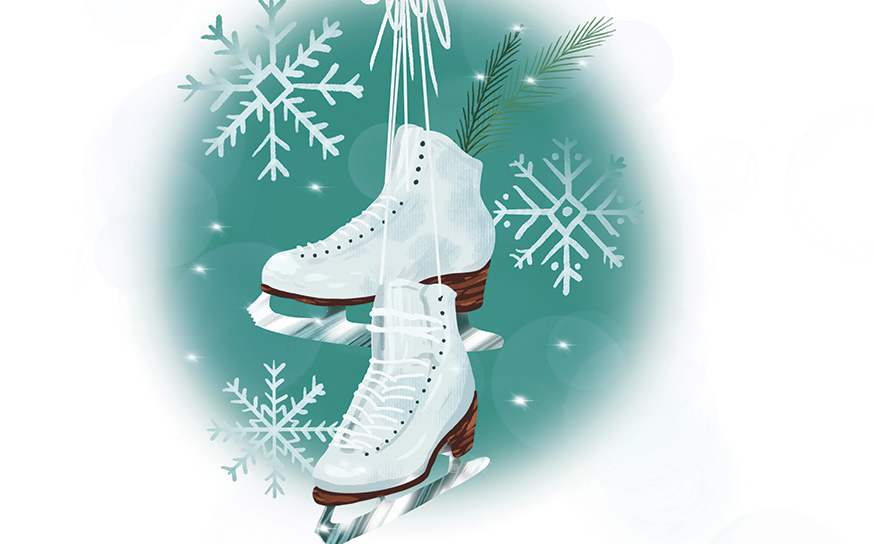 Join the Southbay Community
Receive the latest stories, event invitations, local deals and other curated content from Southbay.
By clicking the subscribe button, I agree to receive occasional updates from Southbay.