Enjoy a History Lesson at Two Significant Stops on the Original El Camino Real
If you grew up in California, there's a good chance you built a mission model in fourth grade. I'm dismayed that today's younger set can buy precut, easy-to-assemble model kits online. Where's the sweat? The tears? The macaroni tile roof? Man, they're missing out.
Needless to say, my foray into reconstructing the San Gabriel Mission, bell tower and all, created a lifelong love for California history. And while Junípero Serra and his legacy up and down our golden coast stir up many controversial talking points, I think it's important to explore our state's heritage—the good, the bad and the dusty. It's far from perfect, but it's ours.
Well into my 40s, I had yet to visit two well-known mission towns in California: San Juan Capistrano and San Luis Obispo. Both exceeded my expectations for charm, walkability, dining and accommodations. Best of all, both are accessible via Amtrak's Pacific Surfliner train, with departures from Union Station. The towns are super easy to navigate on foot, so why not leave the four wheels at home?
San Juan Capistrano
Probably one of the best-known missions, thanks to the song by composer Leon René, Missíon San Juan Capistrano proved as enchanting as its migrating swallows. Founded by Saint Junípero Serra in 1776, the mission was the seventh of 21 established along the El Camino Real by the Spanish. While these newcomers brought new technology, clothes, food and animals to the region, they also brought disease and forever changed the natural and agricultural landscape. Many indigenous Acjachemen were converted to Catholicism, and thousands perished without immunity to European diseases. Much of the compound they helped build remains intact, full of artifacts and history from nearly 250 years. You can also tour the ruins of the Great Stone Church (leveled by an earthquake in 1812), the surrounding gardens and a chapel where Saint Serra celebrated mass.
---
Where to Stay:
Just across the street from the mission, The Inn at the Mission debuted last year as part of the Autograph Collection. Blending California and Spanish architecture, the property feels right at home in the coastal town and offers a full restaurant, spa, daytime café and more. Book ahead and request a room overlooking the mission ruins. innatthemissionsjc.com
---
Where to Eat:
After you've indulged on tapas and cocktails at on-site Ysidora Restaurant, venture out in town for some more dining destinations. One of the most popular is Trevor's at the Tracks, a bustling eatery housed in a former train station. You can watch the trains pass through while munching on their locally acquired, globally inspired cuisine. Get a taste of authentic Mexican fare at El Adobe de Capistrano, set in a beautiful state historic landmark. If you're feeling like a taste of home, Hennessey's Tavern can be found just across the street from the mission.
San Luis Obispo
Head in the opposite direction on the Surfliner, and you'll eventually hit San Luis Obispo. Home to Cal Poly, the tree-lined streets are abuzz with a youthful energy year-round. Founded a few years earlier than Capistrano in 1772, Mission San Luis Obispo De Tolsola also sits at the center of town. Though not as sprawling as its southerly sister, the mission features a combination of belfry and vestibule not found in other California missions. The grounds were used by John C. Frémont and his "California Battalion" as a base during the war with Mexico in 1846. Since then, the church has undergone major renovations and restructuring, with a new plaza established in front in 1970.
---
Where to Stay
The recently opened Hotel San Luis Obispo puts you front and center in the action of downtown. Modern and spacious with a splash of color, the comfy rooms open to balconies with lovely city and hillside views. Guests can enjoy a treatment at the Sol Spa or dine and drink at one of four venues, including a rooftop bar with a killer happy hour and bocce ball. hotel-slo.com
---
Where to Eat
Hotel SLO hosts one of the best restaurants in town, Ox + Anchor. As the name implies, the menu goes all in on surf and turf, with some gorgeous wine pairings and a view of the kitchen from the dining room. For a casual lunch, mosey up to the takeout window at Old SLO BBQ Co. for a Santa Maria-style tri-tip sandwich to go. Creekside in the heart of town, you can sip on craft libations at Sidecar Cocktail Co., like the carrot- and gin-forward Golden Hour or cilantro-infused mezcal in Oh Damn Trina! You can even take some creations to go, with 16-ounce bottles to serve four or five friends.
More Stories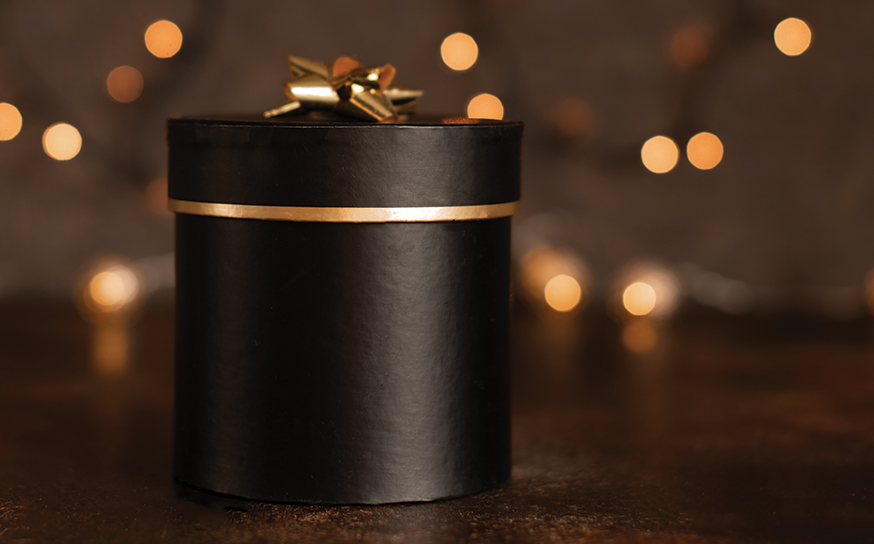 Eat & Drink, Fashion, Homes, People
Our annual holiday gift guide highlights the latest trends in fashion, jewelry and home goods available at local retailers for all of your gifting needs. Don't let the season's best and brightest pass you by!
Join the Southbay Community
Receive the latest stories, event invitations, local deals and other curated content from Southbay.
By clicking the subscribe button, I agree to receive occasional updates from Southbay.