Ditch the Burgers and Dogs. Punctuate Your Picnic with These Simple yet Crowd-pleasing Summer Sensations
Category

Eat & Drink

Produced, photographed & styled by

Kara Mickelson
Easy Sausage & Pepper Platter
Serves 4 to 6
---
With so many varieties of artisanal sausages available at the market or online, there are endless options and flavor combinations to pique everybody's interest.
4 to 8 assorted fresh gourmet sausages (hot, mild or sweet)
3 assorted bell peppers or baby bells, seeded and quartered
2 medium onions, sliced ¼-inch thick
¼ cup extra-virgin olive oil
salt & pepper to taste
Heat outdoor or stovetop grill to medium-high. While it is heating, place sausages in a large skillet. Cover with water and bring to a simmer; cook 8 to 10 minutes or until internal temperature reaches 160º. Drain and reserve until ready to grill.
Brush peppers and onions with oil. Add seasoning. Grill 3 minutes per side on medium-high heat. Flip to other side when grill marks are visible. Remove vegetables from grill and place on a sheet pan on the upper grill rack or in a preheated oven on low temp.
Brush par-cooked sausages with oil. Place on grill and cook 3 to 5 minutes per side, or until grill marks are visible and sausages are heated throughout. Place whole or sliced sausages and vegetables on a platter or serve on individual rolls with condiments—such as gourmet mustard—on the side.
Make-Ahead Potato Salad
Serves 4 to 6
---
This recipe is traditional Americana-style potato salad. It's the perfect comfort dish for any indoor or outdoor gathering.
2 pounds russet potatoes
2 celery stalks, diced small
1 shallot, minced
2 green onions, sliced
2 hard-boiled eggs, 1 diced and 1 sliced for garnish
¾ to 1 cup mayonnaise
1½ tablespoons Dijon mustard
4 tablespoons white vinegar
1 lemon, juiced
1 teaspoon salt, plus extra for cooking potatoes
½ teaspoon white pepper
⅛ teaspoon black pepper
¼ cup fresh parsley, stemmed
Peel potatoes and cut into ¾-inch cubes. Place in a large pot of salted water to cover. Bring to a boil; reduce to a simmer and cook until fork-tender yet still firm, approximately 25 minutes. Drain potatoes completely. Toss slightly warm potatoes with remaining ingredients. Check seasoning. Refrigerate overnight or a minimum of 4 hours. Adjust seasoning as needed. Garnish with sliced egg and parsley.
Street Style Grilled Corn
---
4 to 6 sweet corn, prepped
3/4 cup good quality mayonnaise, Best Foods
1 lime zest
2 tablespoons lime juice
¼ cup cotija cheese, grated
¼ cup of cilantro, stemmed and chopped
lime wedges, to serve
salt and pepper to taste
Everything Bagel Spice
Heat grill to 400º. Combine mayonnaise, lime zest, lime juice and salt and pepper.
Remove the outer end of the corn stem. Trim any excess unruly husk from the top of the corn. Rinse outer husk with water. Pat dry and wrap each piece in a paper towel. Place in the microwave and cook for 4 to 6 minutes. Let corn cool slightly and pull-down husk to the stem. Remove any corn hair and tie the outer husk ends around the center husk to secure and create a "handle".
Dip husk handle in water to prevent burning. Place corn cob on grill with husk handle off of the fire. Grill until cooked through with nice grill marks. Rotate as needed.
Spread corn with mayonnaise sauce, top with cheese and add seasonings and cilantro.
Pineapple, Ginger & Citrus Kombucha Cocktail
Serves 1
---
Did somebody say kombucha is healthy? Well, we won't claim this is a health drink, but it's delicious. Sweet pineapple and mandarin with warming ginger and jalapeño might just be our new favorite summer sip.
⅔ cup pineapple juice
⅓ cup ginger kombucha
⅓ cup mandarin juice (approx. 2 mandarins)
1 lime, juiced
1½ fluid ounces pisco
1 jalapeño, sliced
fresh mint
Stir all ingredients except jalapeño and mint. Add ice. Garnish with 1 or 2 slices of jalapeño and the mint.
More Stories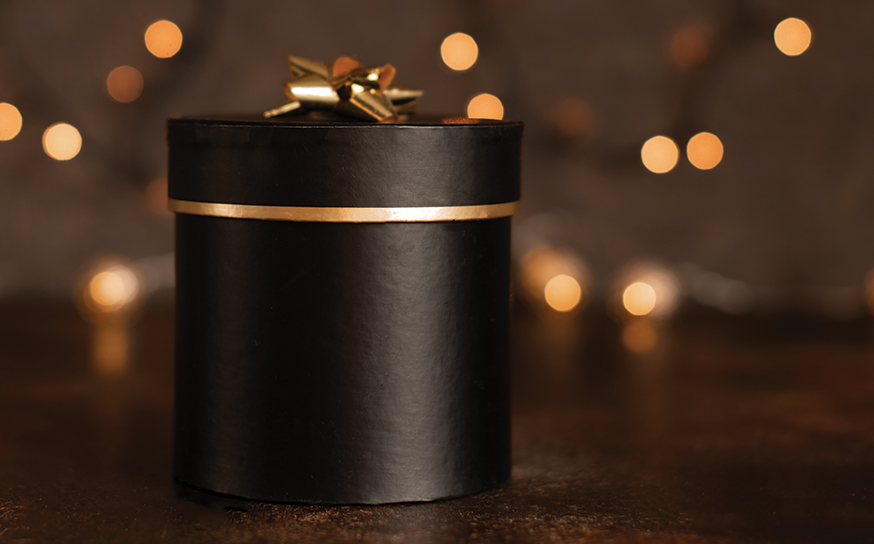 Eat & Drink, Fashion, Homes, People
Our annual holiday gift guide highlights the latest trends in fashion, jewelry and home goods available at local retailers for all of your gifting needs. Don't let the season's best and brightest pass you by!
Eat & Drink
The holidays are here! Our local restaurants are ready to welcome you for a delicious meal or to host a festive event. We offer a closer look at venues ready to take your reservation and give you a memorable dining experience.
Join the Southbay Community
Receive the latest stories, event invitations, local deals and other curated content from Southbay.
By clicking the subscribe button, I agree to receive occasional updates from Southbay.