Coming Full Circle
A couple and their two twin boys find the ultimate home in South Redondo Beach and make it their own with a casual, bohemian chic vibe … thanks to the help of a local interior designer.
Category

Homes

Written by

Jennie Nunn

Photographed by

Lauren Pressey
Dan and Kali Murphy's unconventional house hunt in the Hollywood Riviera in South Redondo Beach all began seven years ago with a chance encounter.
"We were driving to Dan's parents' house, and there was an 'Open House/For Sale' sign literally on the same street Dan grew up on," recalls Kali, who at the time was living with Dan, captain of the Los Angeles County Fire Department Lifeguard Division, in a 750-square-foot apartment in Westchester with their 6-month-old twin boys. "We walked in and the Realtor was there, and it was the first time I had ever walked into a home and said, 'I don't have to do 20 million things to love this home. I'm already in love with it.' It had such an amazing vibe and 180º views from Long Beach to Malibu. Dan was reminiscing about playing on that street when he was a kid."
The couple arranged to come back for a second visit and learned the history of the existing Spanish-style home from the original owner's son and his wife, who happened to be at the property. "They kind of instantly fell in love with the boys, and I got to learn all about the owners, Dr. and Mrs. Bill Forrest, who had bought the home when it was built in 1973 and it was their retirement home," recounts Kali, a program officer at The Scan Foundation. "No children had ever lived in the house, and I think there was this really strong connection between our family and the home. There was this mutual, agreed-upon recognition that we weren't a family that was going to move in and demolish this house and what it had meant to the previous owner—but that we really just wanted to move in and amplify this awesome vibe that the house gave off and make it our own."
At the time they placed an offer, Kali wrote a letter to the owners about what they envisioned for the home and the meaningfulness of Dan growing up on the same street. "They picked us, which was unbelievable and incredibly exciting," says Kali, who still is in touch with the family including holiday cards every year.
After living in the house for six weeks, Kali first met Hermosa Beach-based interior designer Kate Lester of Kate Lester Interiors, whose husband also works for the Los Angeles County Fire Department Lifeguard Division. "We hosted this holiday party, and Kate and her husband showed up. I'll never forget her saying, 'I love how you kept all the walls white,' and I kept thinking to myself, 'I have no idea what else I would have done.' But they were white to begin with. And she and I just had this kindred spirit connection; we are both professionals and very driven. We have a very similar design aesthetic. She said, 'If you want some help, let me know.'"
A few months later, Kali and Dan recruited her to help with the redesign of the dated, 1970s interior, which is now replete with a brand new kitchen and breakfast nook, living room, entryway and powder room. "It was kind of this 'Spanifornia' style with white stucco, and it really was about lightening and brightening everything," explains Kate, who has projects throughout the South Bay, Lake Arrowhead, Malibu, New York and Orange County. "Our aesthetics are so similar, and I chose some things that I would put into my own home. They really trusted my style."
For the project it was important to have hints of nautical and coastal elements as a wink to Dan's job and the family's lifestyle—but not to be blatant or overwhelming. "I didn't want it to feel to theme-y, and I didn't want to see coral and seashells everywhere," explains Kate, who also blended existing art and objects including a vintage family piano gifted to them when they moved in, and items from the couple's travels to Australia and Hawaii. "It's coastal without kitsch."
In the entryway outfitted with shiplap, Kate placed a vintage blue anchor, one of the boy's Zinca sunhats, a beach towel and a wood carving from Kali's collection above a rustic Chinese bench from Kate Lester Home. "We were all standing there holding things up on the wall, and Kate said, 'This is really you, the four of you," adds Kali. "It's really beautiful, and it says something about our family."
The sun-drenched kitchen, which was completely gutted, is awash with crisp white cabinets with hardware by Rejuvenation; shiplap walls; a nautical-style "Harbor" sconce by RH; Thermador appliances; barstools by CB2; a vibrant navy island painted in Valspar's "Hampton Surf," and handwoven pendant lamps by Roost available at Kate Lester Home.
"We wanted a navy island for a pop of color," says Kate, who opted for shiplap for the kitchen backsplash in lieu of subway tiles. "One of the boys is really into design, and after we hung the pendants he called me and said, 'I'm sitting here, and these lights are gorgeous.' It was one of the cutest things that's ever happened."
The subtle nautical references continue in the adjacent breakfast nook appointed with a banquette in outdoor fabric topped with tribal-inspired pillows; a dining table by CB2; a framed, vintage orange lifebuoy; and two "Skipper" chairs by Kate Lester Home. In the powder room, Kate painted the old cabinets a charcoal-blue-grey hue (Cavernous by Dunn-Edwards) with pulls from Anthropolo-gie, and chose a bold, green-and-blue mid-century-like wallpaper (Seagulls by Trustworth Studios)—something she had found a few years ago and tracked down on the internet. "I was hoping someone would trust me enough to use it," laughs Kate.
For Kali and Dan and their two boys, the final design is nothing short of perfect. "Kate's really kind of a magician to extract the feeling we were looking for. It's a relaxed, California beach house, and when you walk in you just want to sit down and have a drink," says Kali. "I'm still in shock that I live here, and Dan and the boys love it too."
More Stories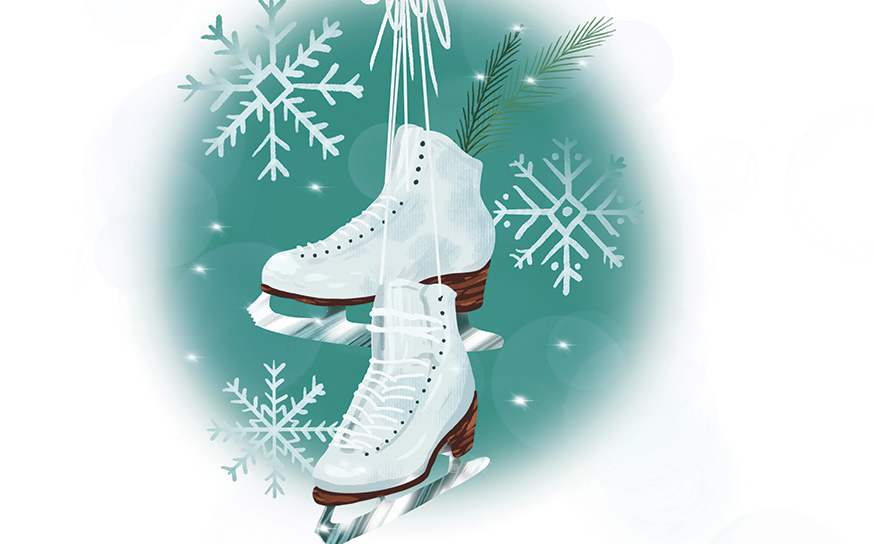 Join the Southbay Community
Receive the latest stories, event invitations, local deals and other curated content from Southbay.
By clicking the subscribe button, I agree to receive occasional updates from Southbay.