Come Together
Enjoy luxurious accommodations and celebrate the outdoors with friends and family—without leaving town.
Nestled on a serene Redondo Beach peninsula within the historic South Bay area, The Portofino Hotel & Marina is a haven that feels worlds away but is just a stone's throw from the excitement of Los Angeles and Hollywood. Sophisticated but never pretentious, The Portofino isn't just a place to get away; it's a place to get together.
Opened in 1962 by race car enthusiast Mary Davis, it was famously the final destination of the Cannonball Run—a car race from New York to Los Angeles that began in 1971 and was turned into a feature film in 1981. Race enthusiasts still make the trip today, and the hotel has built a following based on its vibe of luxury with a touch of levity.
The hotel recently completed a multi- million-dollar refresh that includes an updated waterfront Living Room lobby perfect for sunset cocktails with next-level views. The upgraded guest rooms, baths and luxury suites evoke a glammed-up beach feel with mirrored glass décor and crisp nautical details. Rooms on the ocean side come with private balconies that seem to float over the water, while rooms on the marina side offer dock views of sailboats and basking sea lions.
Celebrating the outdoors is a must at this 161-room resort. A heated pool and jacuzzi overlook the ocean. The oceanfront bike path spans more than 27 miles along the California Coastal Trail—all the way up to Malibu! Complimentary cruiser bicycles are always available, and the on-site Dockside Activity Center offers kayaks, paddleboards, scuba, deep-sea fishing and boat charters for those looking for ocean adventures.
"Make up for your missed memories at The Portofino Hotel & Marina this summer."
BALEENkitchen and BALEENlounge are nationally renowned for a light mood and top-notch food. They offer unparalleled marina views complete with firepits, providing a romantic backdrop for playful seasonal menus and out-of-the-box craft cocktails. Like guests find at all of the hotel brands in the Noble House portfolio, The Portofino staff is serious about service—without ever taking themselves too seriously.
The Portofino Hotel & Marina is dedicated not only to reflecting the surrounding environment in essence and design, but to protecting and sustaining it as well. The hotel strives to provide fundamental and innovative practices that eliminate waste and support a sustainable future for the planet.
In partnership with REI, The Portofino Hotel & Marina has launched a nonprofit initiative where guests can "adventure for good." During the May 15 lunar eclipse, an expert REI guide will take participants out for an evening kayak under the stars, with a portion of proceeds from every ride going to support the Marine Mammal Care Center in San Pedro. A representative from the center will also be present to share details of their local marine mammal care conservation efforts.
A Sir Barks A Lot sea lion stuffed animal is in every guest room and is available for purchase from the front desk. Portions of each purchase also are donated back to the Marina Mammal Care Center.
It's been an unprecedented time of for-going celebrations over the past two years. From missed birthdays and anniversaries, delayed girls' getaways, and canceled family vacations, make up for your missed memories at The Portofino Hotel & Marina this summer. Warm ocean breezes, stunning golden sunsets, and the picturesque, legendary beaches of Redondo Beach, Hermosa Beach and Manhattan Beach, combine to ensure your California vacation is one to remember.
---
The Portofino Hotel & Marina
260 Portofino Way, Redondo Beach  |  310-421-4195  |  hotelportofino.com
More Stories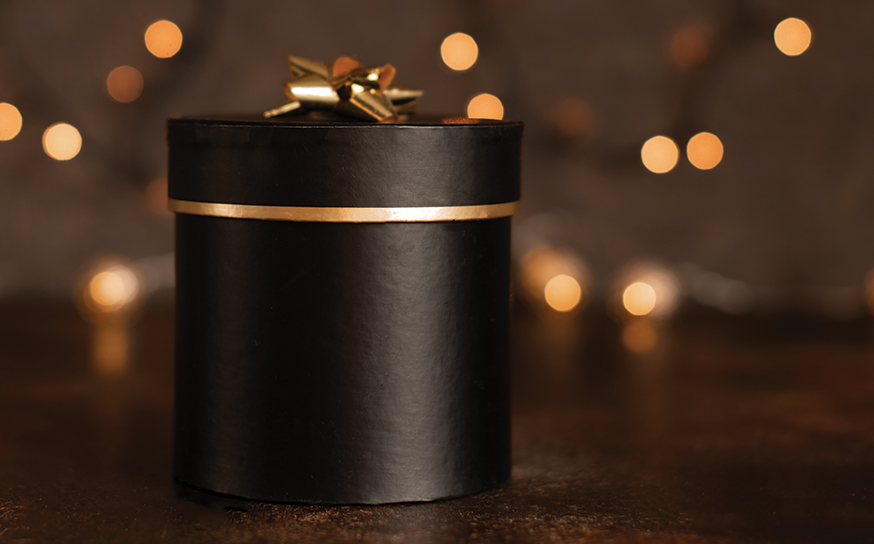 Eat & Drink, Fashion, Homes, People
Our annual holiday gift guide highlights the latest trends in fashion, jewelry and home goods available at local retailers for all of your gifting needs. Don't let the season's best and brightest pass you by!
Join the Southbay Community
Receive the latest stories, event invitations, local deals and other curated content from Southbay.
By clicking the subscribe button, I agree to receive occasional updates from Southbay.