An Interior Designer Helps a Family Reimagine Their Nostalgic Home in Hermosa Beach—Memories for Generations to Come
Category

Homes

Written by

Jennie Nunn

Photographed by

Hugo Garcia
John Karpowich is a beloved fixture in his Hermosa Beach neighborhood. At 87 years old, the former quality control and mechanical design engineer worked on the Thor missile program at Vandenberg Air Force Base and flew in a KC-10 Extender demonstrating in-flight refueling. He is longtime friends with just about every neighbor and even his mail carrier, Alan. After all, the Massachusetts-born father of two has lived in the same house five blocks from the beach since 1971.
When his wife, Gretchen, passed away three years ago followed by his sister-in-law, Dorothy, a year later, his life as he knew it took an unexpected turn. While helping his two nieces sift through keepsakes and ephemera at his brother's house, he had an epiphany.
"My nieces came across so many things that they didn't know what they meant to their mom and dad, and I thought it was a good chance for me to go through everything with my own children," says John, who at the time was living alone. His daughter, Sonya, and her boyfriend and business partner, Chris, were living in North Carolina where they ran their business, Aspect Health. John's son, John Jr., was residing in Denver.
"My wife and I traveled a lot," John shares, "and we picked up things from all over and it meant so much to us. That was an impetus."
Following a series of conversations with his children, they decided to join households and turn their father's home into a "legacy family beach house." Sonya and Chris would move back to Hermosa Beach full-time and travel east for work as needed, and John Jr. would remain in Denver with his wife but make more frequent visits.
"We came up with the idea that it would be a place where memories could be expressed visually to friends who came to the house in the years to come," explains Sonya, "but with memorabilia that we all understood and could send the stories forward."
Realizing the existing dated beach cottage required a major overhaul to accommodate their needs, they turned to Team USA and pro volleyball player-turned-interior designer Kristin Hildebrand, CEO and lead designer of KH Interiors. "When you walked in, it felt like a lot of walls and rooms," says Kristin, who worked closely with Sonya, Chris and John to understand their vision and create an East Coast Hamptons-meets-California casual aesthetic.
"They wanted it to feel light and beachy," she shares, "and I think we did a good job keeping it open and airy. As you enter the home and walk through the living room into the kitchen and dining room, we kept that feeling and layered neutrals throughout in the fabrics and played with color and pattern in the textiles. They love navy blue, and we found ways to incorporate it." Kristin did this with the kitchen island, stair runner, wallpaper in the powder room and navy blue rug in the living room.
The nine-month transformation of the now four-bedroom, four-bathroom home involved taking down the entire wall in the kitchen to open onto a large outdoor deck for lounging and entertaining; adding one bedroom and two bathrooms without changing the footprint; and reconfiguring the downstairs with a bedroom and open floor bathroom for John to move into in the future (he currently sleeps upstairs). During the process, John moved into the cottage belonging to the next-door neighbors and checked on the project nearly every day. He even brought drinks to the subcontractors and homemade sandwiches to the project manager, Jason Andreoli, formerly of ReBuilt and now founder of The Build Firm.
Although he gave Kristin, Sonya and Chris carte blanche on the design, two distinct items remained on his wish list: a Dutch door and a mail slot by the front door. "Gretchen and I always talked about these things, but we never got around to it," adds John, who once made a secret door in the backyard fence to serve as a shortcut for his kids' walk to school.
Throughout the redesign process, boxes packed with old photos, letters and knickknacks from John and Gretchen's past were sorted, yielding items deliberately woven into the final design—including a cuckoo clock culled from Heidelberg, Germany on the couple's 1965 honeymoon; a large clamshell from one of John's scuba diving trips in the Red Sea; and an old physics textbook from college.
"Being able to give John back his home that we had carefully and thoughtfully renovated was really meaningful," adds Kristin, who appointed the home with furnishings and accessories from Restoration Hardware, LD Shoppe, McGee & Co. and Danielle Oakey, to name a few. "We put a lot of time and energy into rethinking the space to make it more functional for their family, but the cherry on top of all of it was being able to sprinkle in all of John and Gretchen's meaningful memorabilia in the newly renovated space. It was such a unique and special opportunity for me."
Now that Sonya, Chris, John and their three dogs (Jack Jack, Lizzie and Bodi) are all moved in, they can't imagine their living arrangement any other way. "It's so wonderful now after living alone for almost three years," says John. "Gretchen was more of a traditionalist, but she would have definitely enjoyed a lot of the changes."
Sonya chimes in: "Simply spending time with my dad after being away for so long is one of the things I like best. The renovation allowed us to go through all the contents of the house and learn about where the items came from. Before the remodel we would have never done that, and we'd have no connections to their collections. Our next plan is to hang pictures going up the staircase to create a memory wall. I will probably put up some really bad teenage photos of my brother to see if he notices."
More Stories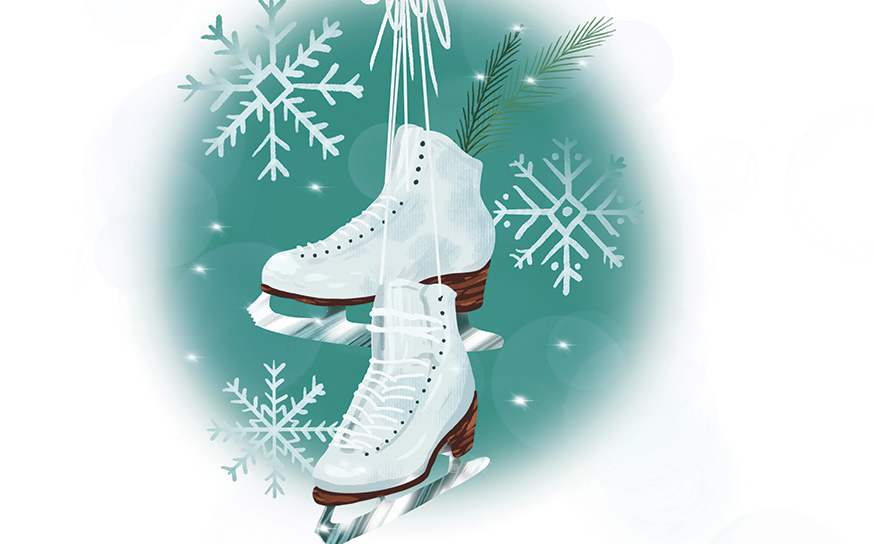 Join the Southbay Community
Receive the latest stories, event invitations, local deals and other curated content from Southbay.
By clicking the subscribe button, I agree to receive occasional updates from Southbay.