What began as a "small refresh" project for Lawrence Amato and Cyrus Kane's Mediterranean coastal home evolved into a complete remodel once they partnered with their designer, Kelly Miller. The original scope of work changed substantially when Kelly and her talented team at KeyVision Interiors shared the redesign and architectural possibilities for their property with realistic virtual 3D renderings and animation.
The original footprint of the 20-year-old home remained intact due to the existing post-tensioned foundation. "We could not cut into it because of the integrated rebar, so we worked around it along with the existing pipes and drains," recalls Kelly.
The master bath was extended, and a bedroom, office and art gallery were added downstairs. New metal-clad windows were installed, and the exterior walls were resurfaced with smooth white stucco capped with a red tile roof.
The environmentally friendly landscape design included drought-resistant succulents (a reminder of Cyrus' hometown in Cyprus), a Peruvian apple cactus relocated from Palm Springs, artificial grass and a Madagascar tree-lined terrace. A linear fireplace and a stately basalt and limestone water feature complement the ambience of the exterior.
The grand glass pivot front door beckons visitors to step inside. As guests ascend the glass-railed modern staircase, they are greeted by a breathtaking, backlit, blue onyx feature wall reminiscent of the nearby sea. The second-floor landing reveals Catalina views framed by walls elegantly appointed with dark wenge wood paneling with metal detailing in the main living spaces. Light neutral porcelain tile flooring, textural limestone on the fireplace and rich Phillip Jeffries and Elitis wallpapers balance the dark wood tones.
"Everything works in harmony—from the layers of lighting and home automation to the custom bed linens, the marble feature wall and the beautiful fireplace."
The interior custom doors have a bronze mirror finish and are complemented by two-toned polished nickel and bronze hardware from England. Elegant furnishings by Minotti, Natuzzi and Thomas Lavin are accessorized with sculptures and other original art gallery finds accented by luxury lighting from MASS Beverly in Beverly Hills. A 500-bottle glass wine cellar is a centerpiece that invites label browsing and wine lovers' conversations.
"Integrating the design aesthetics on this project, such as the complex lighting details and installing stone slab work on the walls after the wood paneling was in place, was challenging because my crew had to work out of the usual sequence," says general contractor Chris Rice. "But I like complicated challenges, and making the designs come true for Kelly and the owners was very rewarding."
The open kitchen—appointed with Sub-Zero, Wolf and Miele appliances from PIRCH, Kallista plumbing fixtures, quartzite countertops and dark European-style cabinetry—was meticulously customized. Utensils are stored in leather-lined compartments and illuminated when the drawers are opened, while other creative lighting details enhance the exterior of the cabinets.
"Every knife, fork, spoon, dish and appliance has a very specific place. We even integrated a feeding station for the pet cat, Oreo," says Kelly with a smile.
The master bedroom—featuring chocolate-colored lush velvet upholstered walls and coordinating leather, suede and cashmere fabrics—is Lawrence's favorite room. "When I wake in the morning, I feel as if I am in paradise," he says. "Everything works in harmony—from the layers of lighting and home automation to the custom bed linens, the marble feature wall and the beautiful fireplace."
The master closet hints at an upscale VIP boutique shopping experience. As in the kitchen, everything has a specific place. Three levels of lighting illuminate the space, including lighted shoe compartments and pant pullouts. The drawers are leather-lined, matching the leather applied to the bedroom chair and shelves that were installed specifically to place clothes out for the next day.
Steps away, the master bath boasts a freestanding Bain Ultra aromatherapy bathtub (with a view of an outdoor marble statue of Bacchus, the Greek god of wine), a steam shower with aromatherapy and chromotherapy, heated towel racks and cabinetry that is in keeping with the precise details throughout the house.
The garage was also a key design consideration. "Lawrence wanted it upgraded to look like another room in the house," says Kelly. "So we installed large-format porcelain tile that looks like marble, which had to be perfectly level with no air pockets in the special adhesive to prevent cracking." The showpiece garage houses a workout room, smart bikes, electric cars with charging stations, surround sound and an 85" television, high-tech lighting and floating cabinets with a beverage center.
"Kelly, Erika and Istiak are an amazing design team. They produced creative concepts that they brought to life with exquisite renderings, and the final product is over the top," says Cyrus. "We could not have selected a better company to redesign our home or a better contractor to make it all happen. They all truly love what they do."
More Stories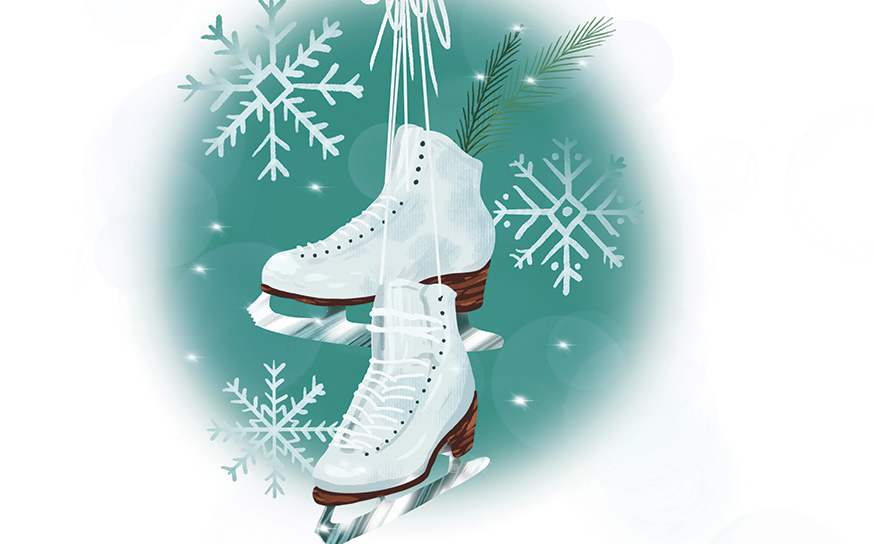 Join the Southbay Community
Receive the latest stories, event invitations, local deals and other curated content from Southbay.
By clicking the subscribe button, I agree to receive occasional updates from Southbay.