A Three-Day Wine Country Weekend Itinerary That Combines Libations and Relaxation
Category

Eat & Drink, Travel

Written by

Linda Grasso

Above

Contemporary architecture, designed to blend into the natural beauty of the environment
Experiencing Healdsburg is a slow-paced affair that combines the best of wine tasting with small-town charm. Nestled along the Russian River in the heart of Sonoma wine country, it is just an hour (or so) north of San Francisco.
Above: The recently renovated tasting room at Orsi Vineyards
•••
The town lies in the Sonoma Valley, where three famous wine regions meet. Alexander Valley is known for cabernet sauvignon, Russian River Valley for pinot noir and chardonnay, and Dry Creek Valley for its zinfandel and sauvignon blanc. Suffice to say, it is a favorite of oenophiles.
Wine not your thing? Healdsburg is anchored by a charming historic plaza offering retail shops and restaurants. And away from town, you can kayak or canoe the Russian River or explore Armstrong Redwoods State Natural Reserve, about a 40-minute drive away.
For our visit, we decided on a mix of activities. Here's our three-day itinerary, equal parts libation and exploration.
Above: A fish entree at Hazel Hill, the Montage's signature eatery
•••
Day 1
---
Hitting the town of Healdsburg, we decided to dive right in. We stopped for a wine tasting at Orsi Family Vineyards, a multigenerational, family-run operation known for 11 estate-grown, limited production Italian varietals. We settled into a table on the patio overlooking the property's 150-year-old olive trees. Noshing on a hearty cheese and charcuterie board and visiting with the charming owner, we sampled six varietals ranging from a yummy, spicy 2018 Schioppettino to a memorable, full-bodied 2017 Negroamaro.
We checked into Montage Healdsburg, about a five-minute drive from the town plaza. Ambling up the long, scenic driveway, one easily gets a sense of the size and scale of the 258-acre resort. It took 16 years to develop the property, which opened in late 2020. One of the holdups was a mandate to leave the existing trees on the property intact. Indeed, one of the resort's best features is the beauty of its stunning mature trees, which include manzanita, oak, olive and hazelnut.
The contemporary architecture and subdued interiors of Montage Healdsburg are understated, and some guests might feel underwhelmed. But everything is meant to highlight the land and natural beauty. The 130 modular, bungalow-style guest quarters—built on stilts—are nestled among the trees and hillsides and are imbued with ample windows and decks for enjoying the views.
In particular, we enjoyed reading on our spacious deck and appreciated the generous bathroom, which included an outdoor shower. One note: The rooms and suites are located up a steep hill from the main buildings of the resort. Guests can call for a golf cart shuttle, but this can take time. This aspect of the resort could be a challenge for anyone with limited mobility. (Guest cars are valet-parked at the main building and not allowed up the hill).
After checking in, we relaxed with a cocktail and a swim at the resort's zero-edge heated pool.
The highlight of our stay was a truly five-star meal at Hazel Hill, the resort's signature restaurant. The open-air interiors were appealing, but we chose to sit outside overlooking the vine-covered hills. The menu's French-influenced cuisine, highlighted by seasonal vegetables, felt fresh and original. When I have someone who is clearly a top-tier waiter, I tend to follow their suggestions; such was the case here. It was a good move. In fact, the dish I was least excited about, an heirloom tomato and melon soup, turned out to be my favorite.
Above: The scallops in puff pastry dish at Valette and the eatery's chic dining room
•••
Day 2
---
We considered renting e-bikes or hitting one of the pickleball courts but decided instead to take a brisk hike on the property's winding paths alongside the resort's 15 acres of vineyards.
Next we hit Spa Montage for a workout at the fitness center, followed by a treatment. Inspired by the rituals and seasons of wine country (like the Harvest Honey Ginger Infusion Ritual), the tranquil space features an array of services. I opted for the 90-minute Sonoma Blend Massage. It was a uniquely customized experience infused with the aromatics of the high-end Ode skin care line.
For dinner we headed off-campus to highly touted Valette, helmed by Dustin Valette—a local who honed his craft at Michelin-starred Aqua in San Francisco and Napa Valley's Bouchon. Dishes are inventive, artistically plated and paired with some of the country's best boutique, small-production wines.
You feel kind of cool just being in Valette's hip vibe with dandelion-like light fixtures, concrete walls and U-shaped banquettes. Valette is meant to be an experience, and what goes on behind the scenes is part of it. The open kitchen faces out toward the dining room, and above it is a glass-fronted case with aging meats.
We opted for the five-course tasting menu with wine pairings. Highlights included scallops tucked into squid ink puff pastry—then infused by our waiter with a pour of caviar-flecked champagne beurre blanc—and a perfectly cooked duck breast set atop forbidden rice.
Above: The charming, French garden-like setting at the pool at Hotel Healdsburg
•••
Day 3
---
For a completely different experience, on our third day we checked into Hotel Healdsburg, right on the edge of the town plaza. While Hotel Healdsburg is more modestly priced than the upscale Montage Healdsburg, you really don't feel like you are giving up much. The three-story boutique hotel features 50 handsomely appointed guest rooms, six suites, a spa and a charming garden area. Just off the lobby is a chic bar. After checking in, we grabbed a glass of wine and headed to the pool. Despite the hotel's central location, it was surprisingly peaceful.
The hotel offers several "experience" packages, and we chose Hike the Harvest at Bella Winery. We met our guide, local health coach and nutritionist Karen Austin, and quickly got on our way.
The hike up the hills and through Bella's vineyards was a feast for the eyes, and Karen was lovely as she answered our questions about the region, pointing out this and that. We stopped several times to enjoy the 360-degree views of Dry Creek Valley, and we even spotted a bald eagle!
Back at the winery, we sat down for a wine tasting and delicious gourmet picnic provided by Hotel Healdsburg's on-site eatery, Dry Creek Kitchen. Though Bella Winery's specialty is handcrafting small lots of zinfandels, we also loved their pinot noir.
For dinner, we walked a couple blocks to the casual Spanish eatery Bravas Bar de Tapas for a well-timed presentation of enticing small plates. We enjoyed the octopus served with fingerling potatoes and olives, the savory duck meatballs and the Andalusia-style chilled gazpacho. It was a fitting finale to a thoroughly enjoyable wine country weekend—a full immersion into one of the best towns in Northern California wine country.
More Stories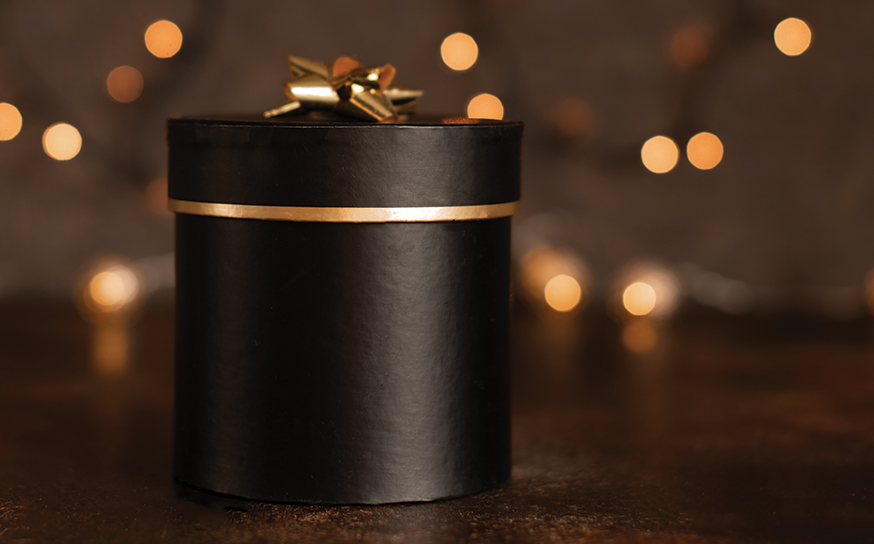 Eat & Drink, Fashion, Homes, People
Our annual holiday gift guide highlights the latest trends in fashion, jewelry and home goods available at local retailers for all of your gifting needs. Don't let the season's best and brightest pass you by!
Join the Southbay Community
Receive the latest stories, event invitations, local deals and other curated content from Southbay.
By clicking the subscribe button, I agree to receive occasional updates from Southbay.