A retired landscape architect and artist opens the doors of his loft-style garden home
On view at this year's Palos Verdes Home Tour.
Category

Homes

Written by

Eliza Krpoyan

Photographed by

Shane O'Donnell
As you approach the art nouveau-inspired gate of Jim and JoAnn DeFlon's home in Palos Verdes Estates, you can't help but slow your pace. You pause to admire the watermelon-red crepe myrtle tree, with branches pruned in perfect harmony. Placed beside it are granite boulders.
When you meet Jim, a retired landscape architect and artist, it's immediately apparent that the varying heights and placement of the rocks are purposeful. "My work is all about balance and proportion," he shares.
Stepping inside Jim and JoAnn's home is like entering an art museum. Jim wanted a home where he could display his art collection, which is mainly New Mexican and South American artists, and a Japanese garden for serenity that showcases both his and other people's sculptures.
"It's a true garden home. It blends indoor with the outdoor. I always wanted one [but] never had the chance to do one," Jim says. With a smile that lights up his face he adds, "I waited all my life for it."
The sound of water flowing, a pavilion he designed himself, a stonewall, an outdoor kitchen, sculptures carefully displayed on pedestals and multiple seating areas are some of the features in his garden. It's truly just as he envisioned.
Mixed in with works he has collected over the years are many of his own sculptures. Jim has a studio at home, but he does most of his sculpting at the Palos Verdes Art Center. In the last eight years he has sculpted 125 pieces and says that it took about 100 to hone his craft. His work has been displayed at both the art center and the Torrance Art Museum.
Among the sculptures carefully displayed in his garden is one of JoAnn's grandmother, which Jim created two years ago. It's an homage to a woman he admired greatly and who raised JoAnn in Taos, New Mexico.
Inside the home are at least 100 works of art and antique treasures including a Chinese baby cradle from the 1900s and an Oscar de la Renta card table circa 1985. "I like furniture. I'm not a sports person," Jim admits. "When we go to a cocktail party, my wife will remember everyone's name. Not me. I'll remember what the wallpaper looks like. Everything is art to me. Art to me is beauty. Like the Mayans said, 'The closest you get to God is when you're an artist.'"
The work displayed represents an eclectic mix of artists with a concentration on Taos and Santa Fe, New Mexico, and a sprinkling of pieces acquired on world travels. The collection includes artists Pierre Delattre, Gene Kloss, Doel Reed, Edward Gonzales, Joseph Sharp and Fran Larson, as well as the Bolivian artist Mario Cespedes, who personally hung his painting in their home.
The gallery-style walls reveal an image of the ship Jim's granddad sailed on to America from Sweden in 1910, and a pencil drawing of his dad created in 1954. The home is laden with treasures, like the first piece of art he purchased at 17. The work is a reproduction of a puzzle made of plastic that he found on a trip to Italy with his mom. It hangs in his design room where he continues to draw landscapes. "I will always be designing gardens," Jim says.
A native Californian, Jim lived in New Mexico for 45 years before moving back. "You get started and you can't quit," says Jim on building homes and his life in New Mexico. When he came back to California nine years ago, he fell in love with Palos Verdes Estates. "This was the first subdivision in America where the roads followed the contours of the land," shares Jim of the layout designed by the Olmsted brothers, whose father Frederick Law Olmsted helped design Central Park in New York.
Since returning he has purchased and remodeled three homes in Palos Verdes Estates. "This is it," Jim says of his dream home.
In addition to creating a true garden home, Jim and JoAnn aspired to have an open concept for their collection and a loft-style New York City apartment. The previous owner installed the second-story loft, the gallery area and spiral staircase made of steel in the home originally built in 1957. "It's all designed to work as one unit," says Jim.
Every Sunday he and JoAnn, who loves art, music and literature, go to art galleries together. "It has to look good, sound good and taste good," Jim says of his indulgences. He plays bridge two or three days a week, fishes, sculpts and draws. "The older I get, the better I get," he says with a laugh.
---
The 33rd annual Palos Verdes Homes Tour will take place on March 29 & 30. To reserve your ticket, visit pvhomestour.org.
More Stories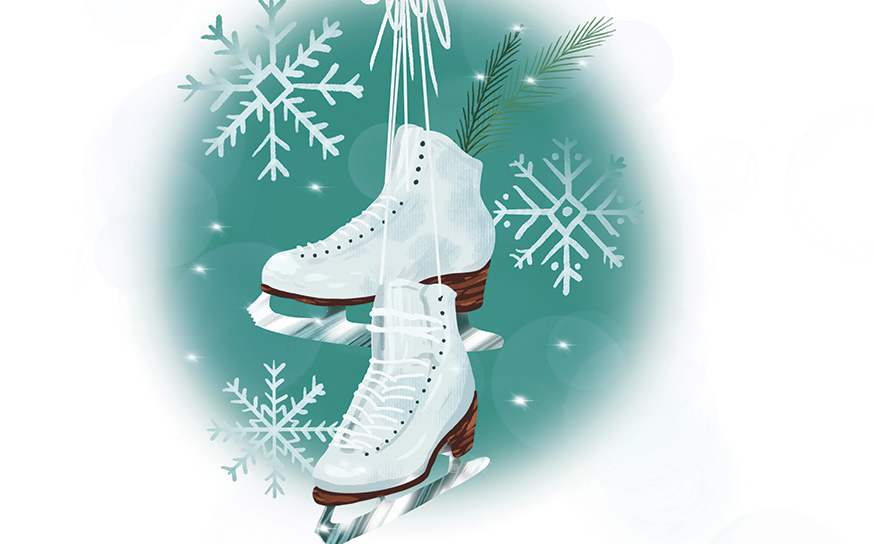 Join the Southbay Community
Receive the latest stories, event invitations, local deals and other curated content from Southbay.
By clicking the subscribe button, I agree to receive occasional updates from Southbay.