A Piece of Provence
A drive-by to a coveted corner lot leads a Manhattan Beach couple to build their dream home with just the right personal touches and nods to France.
Category

Homes

Written by

Jennie Nunn

Photographed by

Lauren Pressey
Lynn Hedani and Bob Sydow's Manhattan Beach French Provençal-style residence—distinguished by a mix of five different stone veneers for the exterior, a blue-and-yellow palette, a hand-carved limestone fountain from France designed by Torrance–based Impression and four vines in the driveway yielding table grapes—is unlike any other on the block. And that was exactly what they intended.
"We love going to Provence, but we love living here in Manhattan Beach … so we wanted to recreate Provence here," says Bob of the five-bedroom, 8,252-square-foot home. "We like a lot of bold color and the blue-and-yellow Provence colors, and we designed every inch from top to bottom."
When the couple discovered the double lot, they thought about the idea of buying it and making it their own. "We knew the property and that it was going on sale because the dad passed away. We were thinking of buying a double lot, but we were not aggressively looking," says Lynn. "The Ells family was selling 'by owner,' but we did not attempt to buy it at that time. When the sign disappeared, we assumed the property had sold and regularly drove by it to see what was happening to it. And we saw Tracey Ells on the property that Saturday. We realized what a great opportunity this was, and by the next weekend we owned a double lot. We thought, 'If we don't buy it, we will never find another.' It was meant to be."
While Bob served as general contractor for the project, the couple looked to local architect Douglas J. Leach of Douglas Leach Architecture for the floor plans. Every square inch of the interior has been carefully deliberated and stamped with the couple's imprint (as well as that of their two adult children)—including reclaimed wooden beams in the great room constructed from an old railroad trestle; landscapes, backsplashes and painted cabinets by decorative painter Carole Da-Cruz of The French Brush; and wooden floors in a herringbone pattern to mimic floors found in Provence.
"We love going to Provence, but we love living here in Manhattan Beach … so we wanted to recreate Provence here."
In the custom-built basement—or "man cave"—a stairway lined with the same stone veneer from the exterior gives way to a room for Bob's expansive, 150-engine train collection, a workshop and a wine cellar containing approximately 8,500 bottles of wine from California to Bordeaux. "We built the house for a man cave for the trains and a wine cellar," jokes Lynn, who along with Bob and winemaker David Jeffrey co-founded Calluna Vineyards near Healdsburg in Sonoma County.
"We've traveled a lot, and we take a lot of mental photos. We bought virtually every book on Provence design that Amazon sold," adds Bob, who has been to Provence more than a dozen times with Lynn and frequently travels to Montana and Chile for one of their shared passions: fly-fishing. "It's a lot of fun to do it ourselves. If there was a new idea that we saw that we liked, we thought, 'That's okay. We have time.'"
For the six-year-long transformation, Bob and Lynn took on every project as their own, including the front yard and vegetable garden. The couple worked with a landscape designer for a basic layout, but now Lynn tends to the veggie garden while Bob maintains the yard almost all by himself—spanning 157 rosebushes, a stream and two fountains, lavender, sage, foxgloves, citrus trees, olive trees, grapevines, camellia and 17 window boxes made of mahogany.
"The best feature is the front yard, which was beautifully landscaped," says Doug. "It is unique because the front yard is the primary outdoor area, and the space is very expansive. The interiors are very authentic to the architecture. They went to great lengths to research that style, and they did a fabulous job."
Inside they enlisted the help of local artisans including Manhattan Beach–based Mayauel Ward, a local glassblower who made several pieces throughout the home including emerald-hued pendants that hang above custom countertops in the kitchen and glass sconces in first-floor powder room and master suite. Mario Greiderer constructed steel doors—made to look aged—off the great room, exterior railings, master suite balcony, interior main stair railings and the trellis on the south patio.
Every small detail of the tranquil home—curated with handpicked artwork by artists such as Daniel Maffia, Vincent Amicosante and Bruce Cohen, and paperweights, perfume bottles and vases by late friend and glass artist Paul Harrie—is a direct reflection of the couple and their family. "When we like an artist, we tend to buy a lot of his or her work," says Bob.
Highlights include the kitchen tile backsplash handpainted by Carole of a market scene with every member of the family; the upstairs master bedroom with French oak ceiling panels depicting the couple's initials, a rainbow trout and garden scenes from Provence; the master bath fashioned with slabs of genuine lapis lazuli countertops imported from Afghanistan; and a bench in between the two bathroom vanities painted by Carole to match.
"It makes me feel happy, and it's like being in France," says Bob. "We never get tired of walking around the house or garden."
"There's not one thing I would change," adds Lynn. "Well maybe just one swinging door upstairs. I'd make it a pocket door."
This home will be featured on the American Martyrs School's annual Sophisticated Snoop home tour from May 18 through May 20 in Manhattan Beach. For more information, visit americanmartyrsschool.org.
More Stories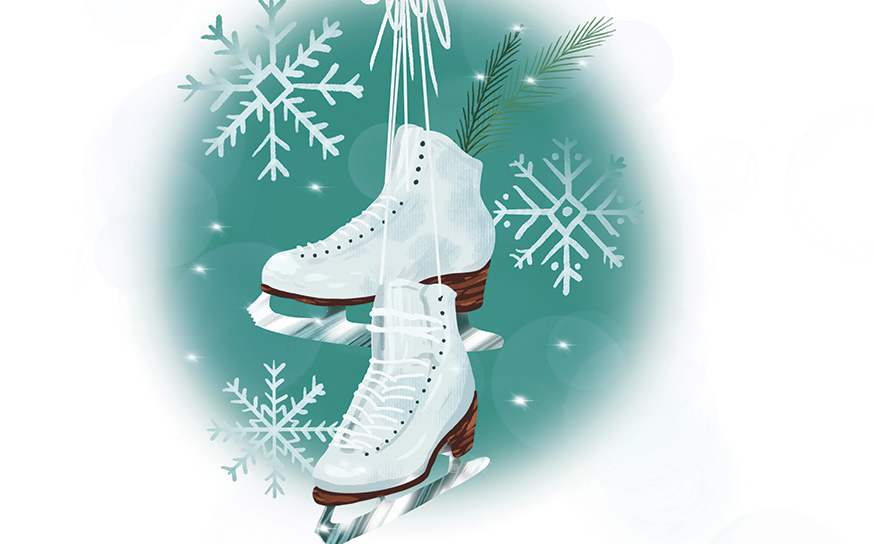 Join the Southbay Community
Receive the latest stories, event invitations, local deals and other curated content from Southbay.
By clicking the subscribe button, I agree to receive occasional updates from Southbay.