A Manhattan Beach Family Finds a Tranquil and Functional Retreat with a Designer's Touch for All Their Needs
Category

Homes

Written by

Jennie Nunn

Photographed by

Manolo Langis
For a Manhattan Beach couple and their two children, the unwavering search for the site for their ultimate home stretched for three years. "We looked for a lot in the Hill Section with ocean views and no telephone wires until we found this one," says the owner. "We wanted a large lot to maximize the outdoor space. We love that it is a corner lot. It feels even more spacious and provides great light."
The couple, who purchased the property for the 11,500-square-foot lot, knew they wanted a new build to make it their own. For design expertise they turned to Jon Starr of Starr Design Group, Inc., Jeff Wilson of Wilson Construction and interior designer Alana Homesley of Alana Homesley Design in Woodland Hills.
"Our initial vision was a modern home, but I have always felt that traditional-structure homes age better. So we married the best of both worlds and decided to build a modern farmhouse," says the owner. "Alana came highly recommended. It was clear from meeting her and reviewing her portfolio that she was talented and her aesthetic is beautiful, clean and simple, which I love. We spent a lot of time together, and we became friends through the design process."
To customize the four-bedroom residence to suit the family's needs, elements including a pool, sport court, detached guest suite above the garage and home movie theatre were neatly folded into the overall design plan along with a palette comprised of clean and simple neutral hues in shades of grey, black and sand, with bleached walnut and oak wood.
"I'm really into rooms having focal points and some sort of symmetry and alignment. When a house is organized and well laid out, it provides a tremendous amount of calm and tranquility," explains Alana. "Because this family is very active, we needed the spaces to be open. Everything I worked on was to give them a private little sanctuary so once they come in the door, it is like they've arrived."
Mindful of creating a cohesive flow and individual moments in each space, Alana made thoughtful and intentional choices in every aspect of the design. "I made sure that in each space there was something lovely to look at. It's very pretty, and it just flows. I am always appreciative of how spacious it feels. When I walk in, it has a sense of calm. I like seeing the character in each of the rooms. For me, it is such a labor of love."
One of the initial purchases was an Infinity Cluster chandelier by John Pomp that hangs in the entryway. "It reminds me of jewelry or pretty dangly earrings," says the wife. "My kids love the Anton club chair by Studio Van den Akker in our piano room. Alana had it upholstered in a fuzzy, soft fabric, and the kids love to curl up in it."
"Our initial vision was a modern home, but I have always felt  that traditional-structure homes age better. So we married  the best of both worlds and decided to build a modern farmhouse."
For added character and interest, they incorporated three vintage, reclaimed wood beams from Vintage Timberworks in Temecula—serving as the mantle in the living room, a column located near the stairwell into the dining room and a horizontal beam when entering through the front door. They designed a dining nook to accommodate the family's individual schedules when a meal together isn't possible.
The space is layered with a custom bleached walnut wood table by Alana Homesley Interior Design, a banquette upholstered in a stain-resistant vinyl fabric by Holly Hunt, and a photograph entitled Seagreen by New York–based photographer Petros Koublis framed in oak to bring in a sandy element.
"This was an area that I really got into and developed. We wanted it to be practical and pretty and enclosed," adds Alana. "I introduced the artist to the client, and she loved his work so much that she bought four pieces. His landscapes are incredibly ethereal and appear both boundless yet somehow contained."
To connect the space to the kitchen, Alana chose a Classic Field tile in antique white by Heath Ceramics for the backsplash, a dolomite countertop in super white and clear band pendant lamps by John Pomp. The hood is clad in rustic solid oak plank.
"It's very spacious, so we wanted to make it as clean and open as possible," explains Alana. "We talked about painting the island a color, but we chose a dolomite countertop with some greys and blues and movement so it provides visual texture. Up close, it has a handmade quality and organic nature. For lighting, I chose handblown glass fixtures. They are there, but your eye goes past them and through them."
In the primary bedroom, a pitched ceiling is comprised of bleached hemlock. Alana designed a custom canopy bed in a bleached walnut and layered the space with a Koublis photograph, Berenices, and a Moroccan hand-knotted wool rug by Marc Phillips.
"It's a very voluminous bedroom, and I needed to widen the bed and nightstands to have the windows line up with the nightstands," adds Alana. "The window seat has one of the best views in the house. It's nothing but ocean out that window."
The warm and inviting great room—one of the family's favorite spaces—is fashioned with Manila Hemp grasscloth wallpaper in putty by Phillip Jeffries, a No. 2881 sectional sofa by A. Rudin upholstered in Soft Touch fabric in white sands by Perennials, and a striped flatweave rug from Mansour. "We love our living room because it is a generous size," says the owner. "We can all spread out and be together."
The house, now completely finished, has fulfilled all of their expectations. "Whenever we travel and come back home, we love that feeling when we first walk in the door. It feels peaceful. And I love the smell. The kids call it a 'new smell.'"
More Stories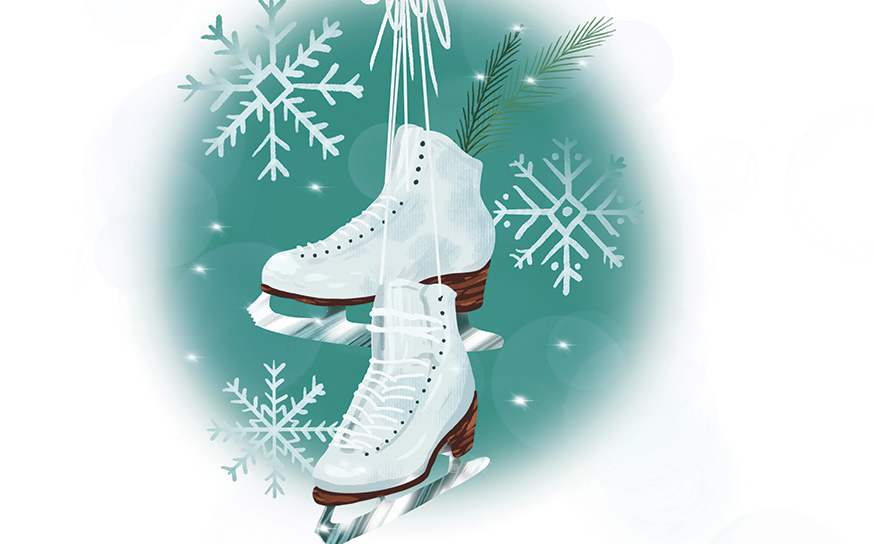 Join the Southbay Community
Receive the latest stories, event invitations, local deals and other curated content from Southbay.
By clicking the subscribe button, I agree to receive occasional updates from Southbay.