A Hermosa Beach family trades their close proximity to the beach for more than a little extra space 
The wallpaper game is strong!
Category

Homes

Written by

Amber Klinck

Photographed by

Lauren Pressey
Katy and Ian Smith moved to Hermosa Beach in 2002, bounced around a bit and then purchased a property they'd call home for eight years.
"It was a detached townhouse," Katy says. "Typical South Bay—two on a lot, which was amazing and we loved it."
But an itch for more space led them up the hill to a nearly 10,000-square-foot lot with sweeping ocean views and considerably more space for the family of four. "We didn't think we were ever going to leave our old house. We were getting ready to do a whole kitchen remodel," Katy notes.
Hermosa-based interior designer Shanna Shryne had already started working on the concept for the remodel. However, Ian had something else in mind: He wanted to move. "He really wanted a pool," Katy explains.
The couple looked at another house for sale in the area, but it wasn't quite right. There was a massive lot up the hill, though. Three years after breaking ground, Katy and Ian moved their family into a spectacular, custom-built, three-level home with views of the Pacific—and a pool.
"It's really weird to tell your kids to go outside. It's like, 'In or out!' Remember that as a kid? In or out," Katy says. "Growing up in Oregon we were always outside, running like crazy wild animals. So I kind of feel like we're giving our kids just a little bit of what we had." All of the home's three levels offer easy access to outdoor space with sprawling patios, and a grill area, lawn and firepit off the ground level.
The inside of the home is full of personality, with the aesthetic style preferences of the family masterfully brought to fruition by Shanna. "I don't know how she reads me so well," Katy says. "I feel like I'm all over the place all of the time. [But] somehow she has zeroed in and reads into exactly what I want, exactly what I've envisioned. It's such a gift; it's amazing."
Shanna describes Katy's style as "beachy, metropolitan, with pops of color. She's really, really fun and a bit whimsical, but she definitely has a taste that's a little bit elevated with fun undertones. She's very artistic."
Throughout the home the duo manages to merge a New York industrial appeal with the warmth and animation of Katy's unique style. Playful prints adorn the walls—even in the master closet, which also has, quite possibly, the world's most deliciously soft carpeting. With dreamy light fixtures, large pieces of art, metallic tiles and even an elevator with a newspaper-lined interior, the house is filled with visual treats—each with a story behind its inspiration.
At the hub of the house, the kitchen serves as a prime example of Katy's style. "Katy's a cook," Shanna points out. "And they travel a lot; they're in New York a lot. She wanted a functional but a bit industrial, very homey kitchen."
For Katy, merging style with functionality was a must. "I wanted to be able to live in it and play in it but have it look really cool," she says. With open shelving, clear doors on the refrigerator and pantry showcasing Katy's enviable organizational skills, gold accents throughout and a neutral grey palette tying it all together, the space is both playful and well executed.
A pop of blue around the pantry door and a massive decorative gingerbread house (on early display in October) offer hints of the family's personality. "They're fun people," Shanna adds.
Katy and Ian's daughters, Lily Sue and June, have their own imprint on the house. A Jack-and-Jill bathroom joins their bedrooms, both with individual styles that include a secret closet and a tiny door for a mini-gnome named Tulip; a trio of clocks displaying the time of day in Hermosa Beach, New York and Paris; and pictures of the children's book character Eloise hanging on the wall.
The inspiration for the family's shared office was a pair of paintings created by June's kindergarten class. "These paintings are what this room is all about," Katy says. "Every single class does an art project to be auctioned at the [Hearts of Hermosa] fundraiser."
Shanna used the collage of pigments and textures found in each work of art as her foundation when designing the room. Colorful carpeted floor tiles and a cork wall give the space a playful appeal. "It's also the dogs' favorite room," Katy adds.
What's special about this recent collaboration between Katy and Shanna is that it's not their first. The pair have been working together for years. "They're so fun, it brings tears to my eyes," Shanna says. "It's such a good experience. [They're] so trusting. It's just such a positive relationship."
---
This home will be featured on the upcoming Sandpipers Holiday Home Tour, November 30 through December 2. For tickets and information visit sandpipers.org.
More Stories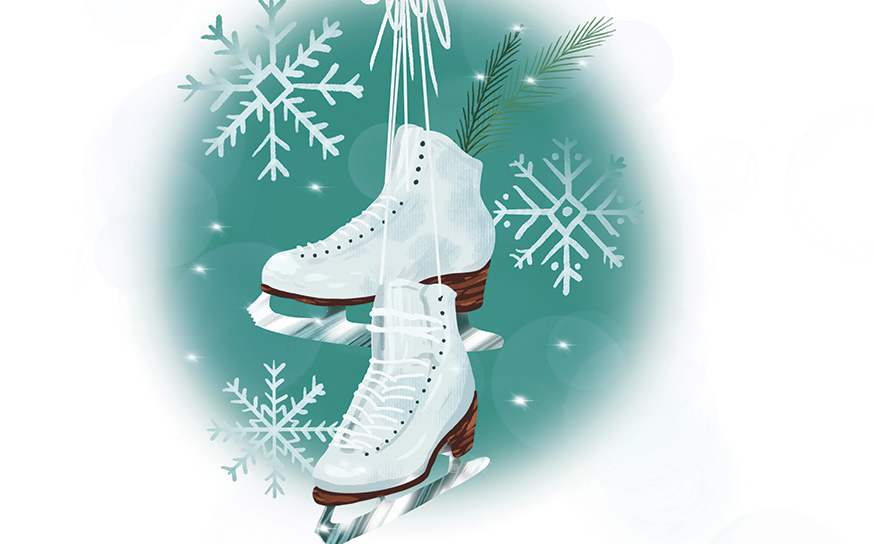 Join the Southbay Community
Receive the latest stories, event invitations, local deals and other curated content from Southbay.
By clicking the subscribe button, I agree to receive occasional updates from Southbay.