A Competitive Edge
Tyler Morant helps his real estate clients stay ahead of the game through his expertise and tenacity.
Category

Advertorials, Homes

Written by

Laura L. Watts

Photographed by

Shane O'Donnell
From a very early age, Tyler Morant was obsessed with sports—in particular tennis and skiing. "I grew up in upstate New York, and I lived essentially at the base of a mountain," he shares. "I played in the woods every day of my life—which included hiking the mountain behind my house to ski or sled in the winter."
His grandparents lived next door and had a tennis court, so practically as soon as he could walk, Tyler was on the tennis court with his family as often as possible. "My passion for sports and adventure has dictated my entire life and career path," he says.
When Tyler's grandparents got satellite TV—a big deal in the rural area where the family lived—his future as a competitive skier was set in motion. Throughout elementary school, when he wasn't in class, his days were split between skiing on the nearby mountain and watching almost every major World Cup Ski race live on television. Tyler put a great deal of energy and time into perfecting and simplifying the technical aspects of skiing—studying complex movements to simplify them and repeating the methods he came up with over and over again. 
•••
Entering the Work Force
That practice of zealous study and simplification would serve Tyler well in his future careers, which began at age 16 when he started competing as a professional skier. After graduating from the University of Colorado Boulder— at the foot of the Rocky Mountains—with a bachelor's degree in economics, he transitioned into a career as coach and sports agent to top athletes, including gold medal winners in the X Games and Olympics. 
Tyler and his college sweetheart, Jenny, relocated to the South Bay in 2009, and a few years later he decided to pursue a law degree. He had noticed that other sports agents with "JD" after their names attracted top clients and knew this extra step would help him stand out in the industry.
Tyler's plan after he passed the bar in 2015 was to continue his work as a sports agent. However, an opportunity to work as general counsel for a technology startup presented itself, so he changed course—excited about the new challenge to help build a fledgling company's brand and supply chain. This career change eventually led Tyler into private law practice, where he represented multiple tech startups in venture capital financings, commercial and corporate matters, and in their eventual exits. 
Transitioning to Real Estate
Several years later, Jenny—now Tyler's wife and a successful Los Angeles real estate agent—asked him to join her firm and use his talents as a lawyer and director of marketing and operations. Tyler jumped at the opportunity and became vice president of the Jenny Morant Group in June 2021. "I wanted to work on a transaction where the underlying asset had real tangible value—like real estate—instead of just perceived value based on growth—like most of the startups I was working with," he says.
Working in real estate would satiate his personal needs as well. "What I loved about being a corporate deal lawyer was negotiating, problem-solving and helping my clients achieve their dreams and goals," he says. "But I lived behind my desk, rarely got to see my family and friends, and never got to take vacations or even have time to exercise."
Although it wasn't an easy choice, he's never second-guessed his decision to join the family business and apply his skills to a new industry. "It was the best decision of my life," he shares. "Now I can spend time with my family and share my love for sports and adventure with my kids." 
Tyler uses his experience with negotiations to ensure his clients enter into winning deals that both address and limit risks that exist in every transaction. He works collaboratively with clients to first identify their priorities and come up with workable solutions, and then to get the deal done quickly and efficiently. "Through my passion, dedication and success simplifying the complex, I coach my clients to the best possible outcomes," he says.
•••
It Takes a Village
Today Tyler is still authorized to practice law in California and is still very passionate about sports. He spends his free time with Jenny, their two kids and two dogs, or outdoors surfing, skiing, hiking, golfing or playing tennis. He also coaches two American Youth Soccer Organization teams—sharing the keys to success with local kids. Tyler, Jenny and their team at Jenny Morant Group support the South Bay community they love by hosting clothing and food drives for local organizations.
While his path to real estate contained some unexpected twists and turns along the way, Tyler credits this journey for making him the successful real estate agent, attorney, husband, father, athlete and neighbor that he is today. "Every person I have met in this community has been so supportive of me, my family and my business. I try to pay that generosity forward as much as possible. It really does take a community!"
---
Jenny Morant Group Compass
1221 Hermosa Ave. #210, Hermosa Beach
jennymorant.com  |  @jenny_morant  |  DRE #02155473
More Stories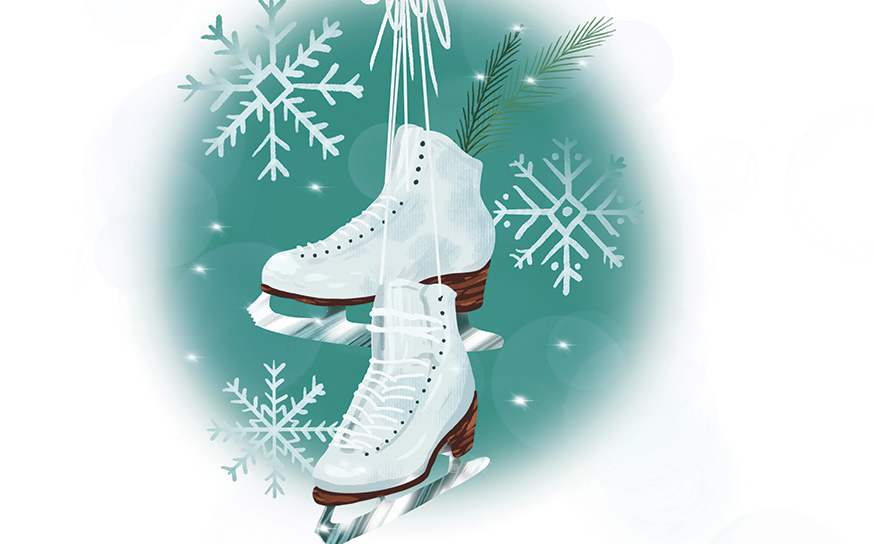 Join the Southbay Community
Receive the latest stories, event invitations, local deals and other curated content from Southbay.
By clicking the subscribe button, I agree to receive occasional updates from Southbay.