100 Years after William Wrigley Jr. Took over Catalina Island, His Legacy Remains the Star Attraction of This Quick and Quintessential California Escape
After buying shares in an island he had yet to see in person, William Wrigley Jr. boarded a steamship with his wife, Ada, and son, Philip, en route to Catalina off the coast of Southern California. It's said he exclaimed, as they approached the island and the fog cleared their view, "My goodness, it's a mountain. I thought it was flat."
Clockwise from top: early Avalon with the new casino; President Calvin Coolidge visits the island's Bird Park; William and Ada atop Mt. Ada
What began as a lavish investment would become a beloved second home for Wrigley. He once described Catalina as "an island utopia in a modern, busy, everyday world. A land where there are neither rich nor poor. A heaven on earth—without a fence around it." But by the time he arrived on the island in 1919, Wrigley was already a very rich man.
Born into a Quaker family in Pennsylvania in 1861, a young and ambitious Wrigley moved to Chicago with only $32 in his pocket. He used that menial sum to start a soap company that proved modestly successful. When he switched to more profitable baking powder, he began giving away two packages of chewing gum for each can sold. Cashing in on the popularity of the gum, Wrigley soon found his fame and fortune.
With his newfound wealth, Wrigley purchased his initial shares of Catalina sight unseen. But after falling in love with the island, he immediately gobbled up a controlling interest in the Santa Catalina Island Company, and with it, the land.
Portrait of William Wrigley Jr.
Before Wrigley, Catalina had already hosted a variety of occupants. The first inhabitants of the island were native Pimungans, who after thousands of years of dwelling there encountered Spanish explorer Juan Rodríguez Cabrillo in 1542.
Subsequent owner Mexico would give Boston native Thomas Robbins a land grant in 1846, making Catalina officially part of the United States. In the years that followed, the island saw ranching, military operations and a succession of owners.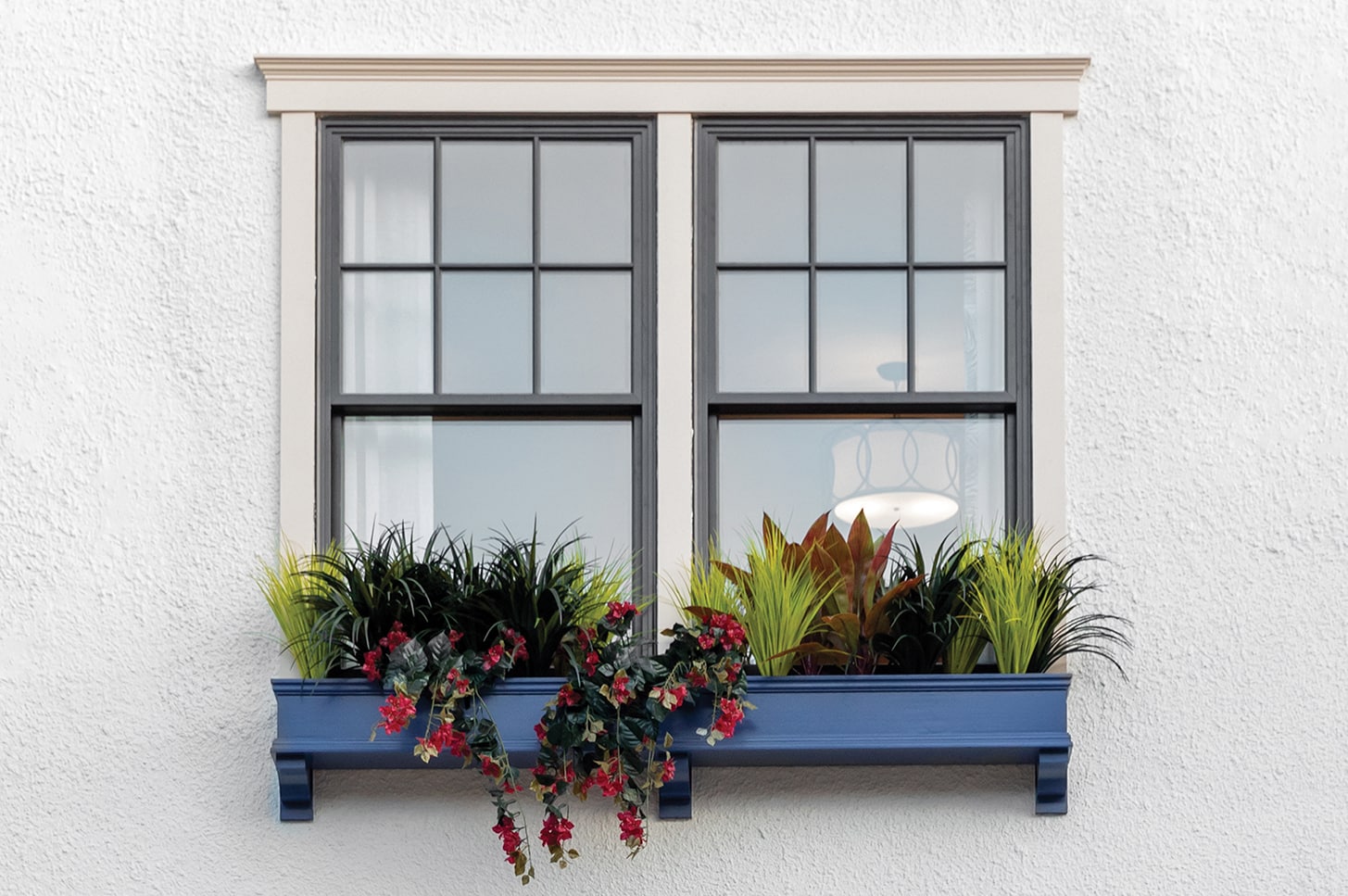 By the time Wrigley arrived in 1919, the main hub of Avalon had already been established, as well as a collection of private residences, a few hotels and a Pleasure Pier for tourists. One of Wrigley's first additions to Catalina was the Hotel Atwater in 1920.
He invested millions in making Catalina a "playground for all." In 1921 he invited the Chicago Cubs to make Avalon home for spring training—a tradition that would last for 30 years. His most iconic addition to the island, the Catalina Casino, boasts the world's largest circular ballroom and the first theatre designed and built to show talking motion pictures.
But Wrigley wanted to do more than screen movies; he also wanted Catalina to play a part in making them. Beginning in the 1920s, Wrigley enticed Hollywood to film throughout the island's pastoral wilderness. For one film, 14 bison were brought to the island … and never left. Now a herd of about 150 roam the island's interior.
For his own summer home, Wrigley erected a mansion on top of Mt. Ada, named after his wife. Architect Zachary Taylor Davis, who also designed Chicago's Wrigley Field, built the Georgian colonial revival mansion to include a Turkish bath, organ chamber, billiard room and wraparound patio with a view of Avalon below.
The Catalina Pottery and Tile Co.
When Wrigley passed away in 1932 at age 70, a monument with a 130-foot tower was built to house his remains. But Catalina would not be his forever home. It's rumored that the family moved him to Forest Lawn in Glendale sometime around World War II.
Following his father's death, Philip Wrigley took over the Santa Catalina Island Company, which has remained in the family ever since. In the following years, Catalina would continue to grow as William Wrigley Jr. envisioned, adding an airport, a horse ranch, a marine science center and more. Today, after extensive environmental efforts and major renovations to the island's signature properties and attractions, Catalina sparkles in the spirit of its early days.
Getting There
---
Only 22 miles off the coast of California, Catalina is easily reached by boat services like the Catalina Express. With departures from San Pedro and Long Beach, the trip takes about an hour and drops you right in the heart of Avalon. Many of the hotels will greet you at the dock and accompany you and your luggage to your destination.
The iconic Catalina Casino and Avalon Harbor
Where to Stay
---
Wrigley's first hotel on the island is still going strong 100 years after it was built. Hotel Atwater enjoyed a top-to-bottom renovation last year but stays true to the family legacy with preserved features and nostalgia placed throughout. The hotel was named in honor of Philip Wrigley's wife, Helen Atwater Wrigley, and her style permeates the experience—from the fresh carnations filling vases to the evening glasses of sparking wine.
If you want to sample how William and Ada experienced the island, head up to the Wrigley Mansion—a historically designated property that also welcomes a small number of overnight guests. The six en suite guest rooms hearken back to another era, and the wraparound terrace hosts a delightful three-course lunch overlooking Avalon and the Pacific.
Above: Hotel Atwater lobby
What to Do
---
By land or sea, you can explore the many facets of the island, from Avalon to Two Harbors. The popular Bison Expedition puts you in an open-air, biofuel Hummer through Catalina's rugged interior in search of the famous visitors that never left. You can also tour the beautiful casino and take in the stunning art deco majesty of the movie theatre and exterior tile work.
Speaking of ceramics, Catalina is famous for it. The Catalina Pottery and Tile Company, founded in 1921, employed more than 100 locals and produced 10,000 to 15,000 pieces a week during its peak. Sadly, the business ceased operation in 1937, but you can still view or purchase pieces at the Catalina Pottery and Tile Co. store on the main drag.
If you're still craving more Catalina history, head to the Catalina Island Museum in Avalon for your fix of art and artifacts. Designed to pay homage to the exterior of Chicago's Wrigley Field, the museum is the heart of Catalina culture—both past and present.
Join the Southbay Community
Receive the latest stories, event invitations, local deals and other curated content from Southbay.
By clicking the subscribe button, I agree to receive occasional updates from Southbay.